Make it in 1000 yen within 10 minutes How to make a Christmas cake that is still in time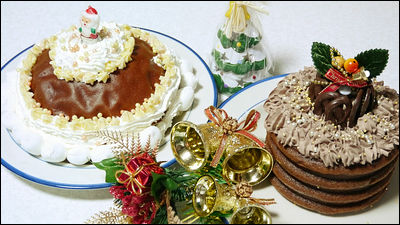 Looking at the catalog of Christmas cake somehow the size is small and it does not seem reasonable. In addition to that, on which day the cake shop will become a long line of strings, it is obvious to lose the feeling of buying However, I want to eat cake ... "That's okay, I will make it myself", I have to say, "I make it myself", I decided to actually make it by saying "I will make deluxe things as cheap as possible and make as much as possible" .

Materials just like this look like this.

Sweet boule (purchased by super because it is cheaper than 100 yen uniform): 98 yen
Just squirting whip (purchased at supermarket because it is not sold at 100 yen uniformly): 198 yen
Calpis Marshmallow: ¥ 105
Chip chocolate white: 105 yen
Mix Alasan: 53 yen (which was 105 yen for 2 pieces)
Decorations: ¥ 105
---------------
Total: 664 yen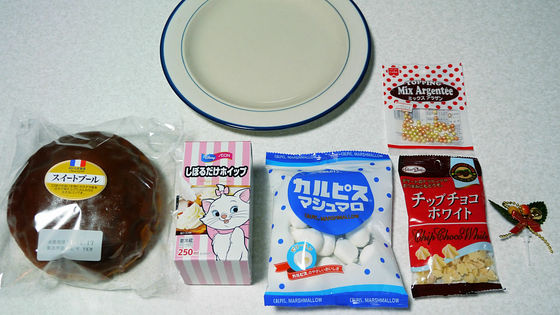 First of all, I brought a sweet boule on a dish that I had sold at a supermarket (ion) bread department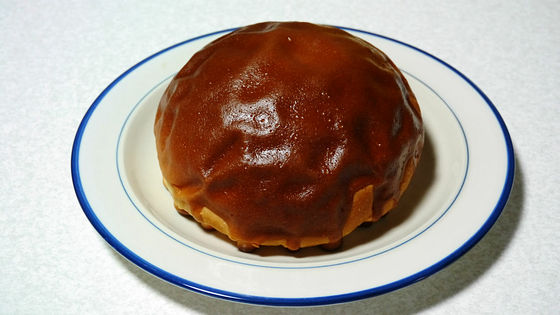 Also whipped cream I bought at the supermarket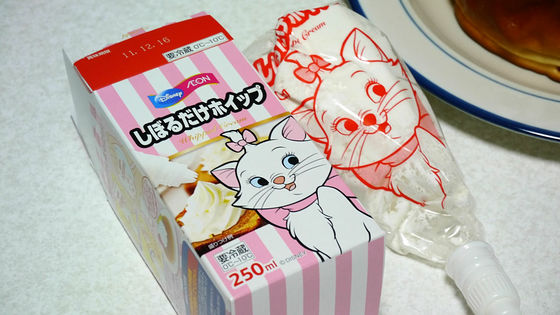 I will take this out around you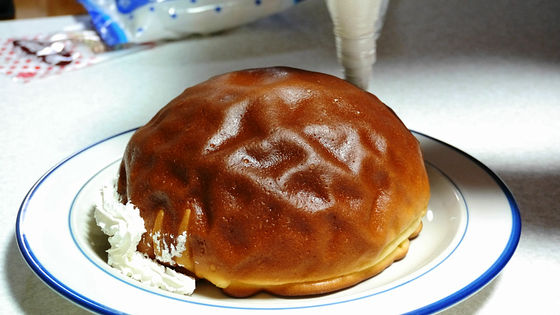 Somehow it has become ridiculous since the beginning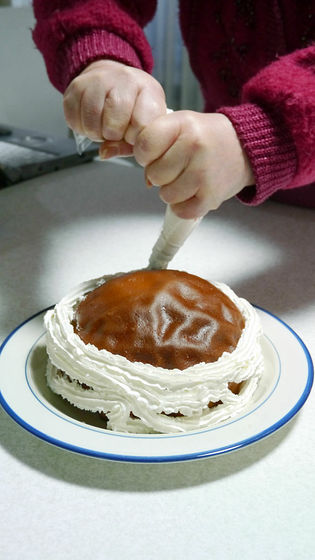 However, this apparent appearance is also within the plan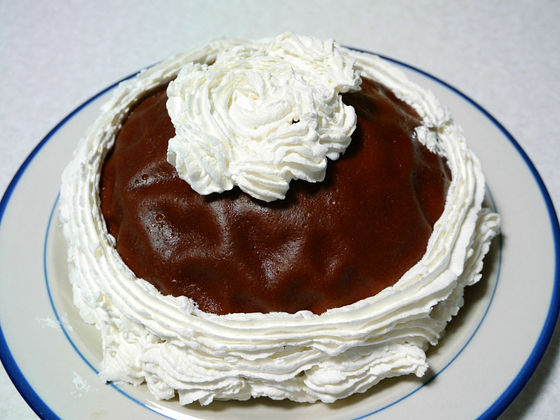 Next is Calpis Marshmallow, an ordinary sweet marshmallow hits a whipped cream so we use a slightly different taste of marshmallows.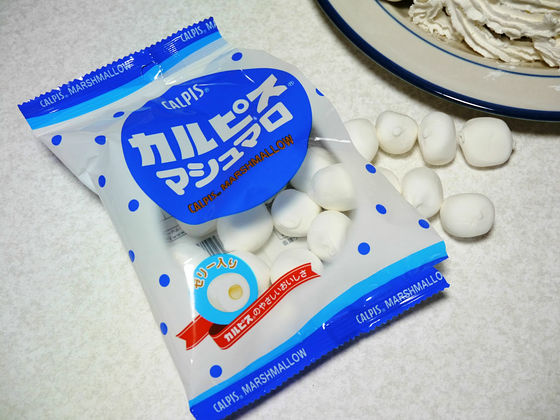 Arrange this around the whole circumference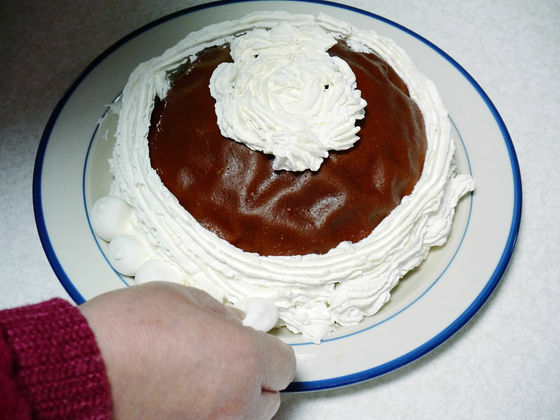 Occurrence of unexpected situation, slightly lacking in one round, tears.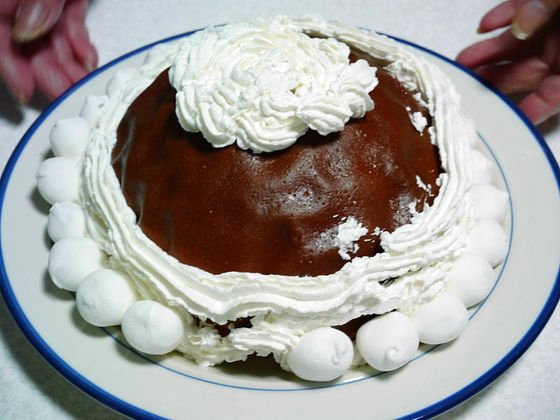 Next chips chocolate white that I bought at 100 yen uniform shop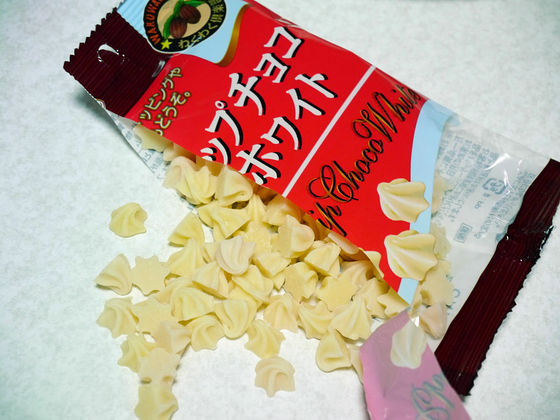 Place this in the boundary between cream and foundation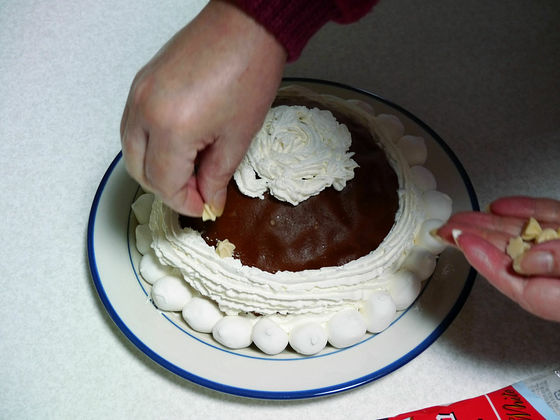 It hides the vague part of the boundary line and makes it look like a sore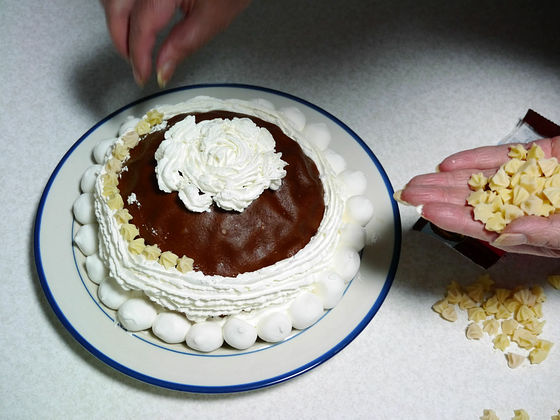 Improve atmosphere a bit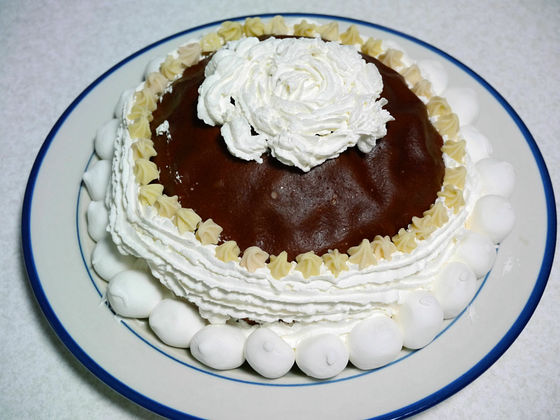 Also stick to cream on top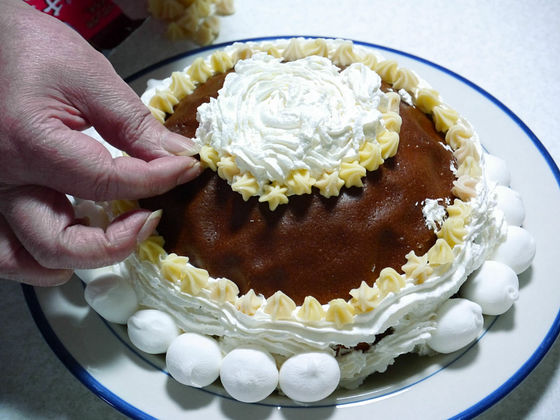 By bye take care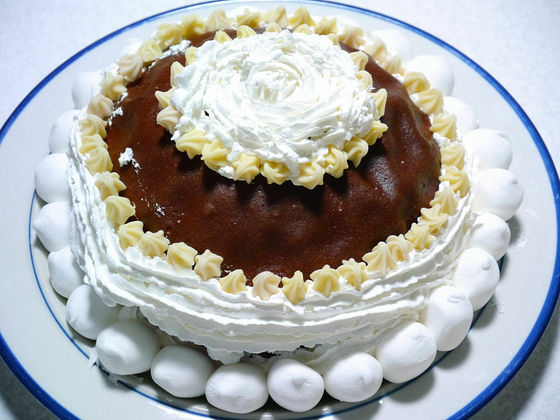 Unlike marshmallows, the chocolate tip was a lot more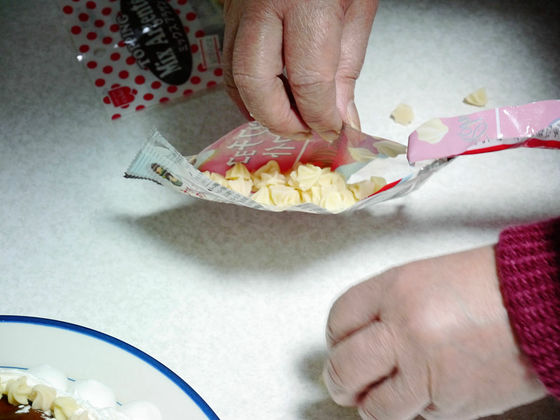 Next is Mix Alazan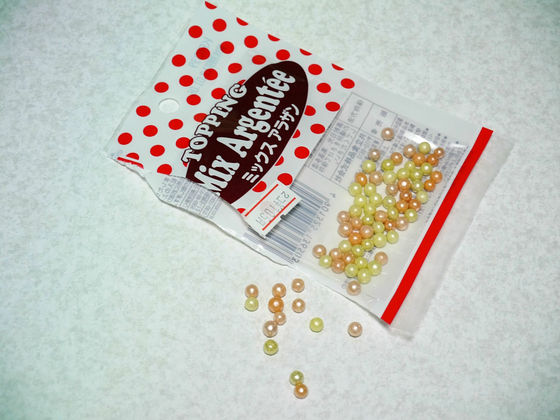 I will wrap from the top, Parapara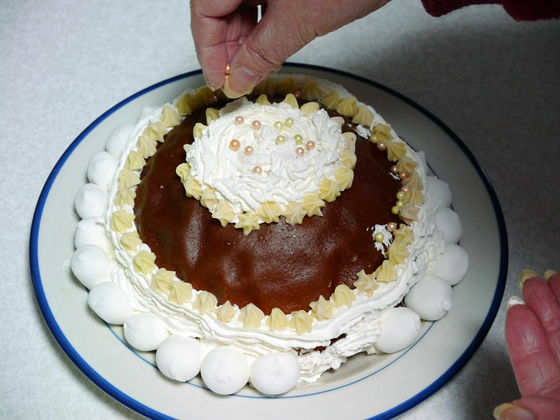 Also arrange on the borderline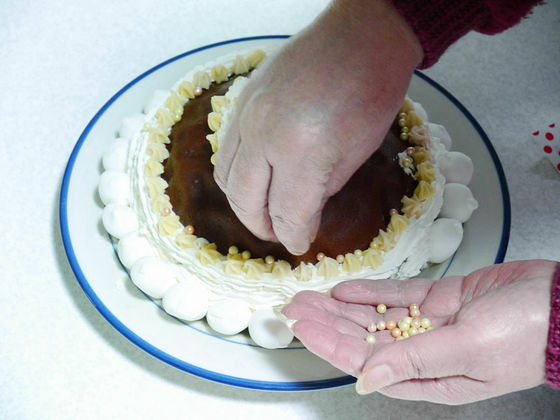 Sex appeared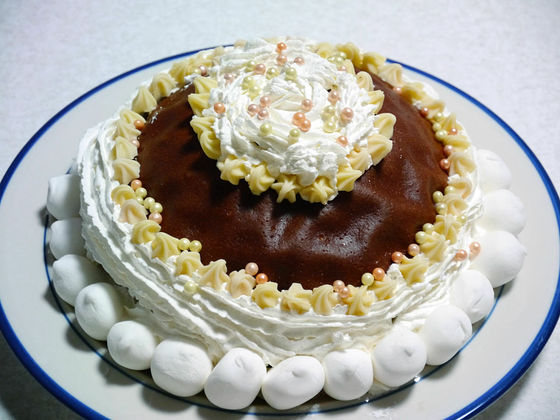 Lastly, he decorated his ornament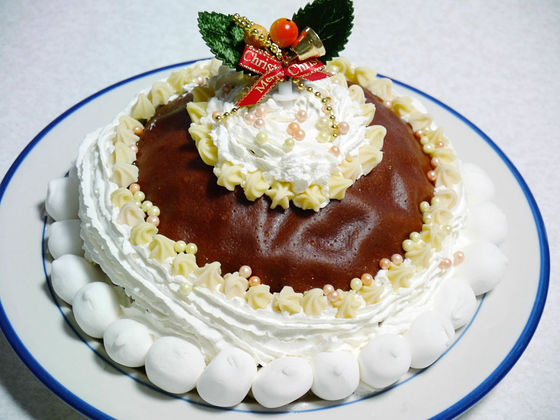 Completion It took only 10 minutes to make it!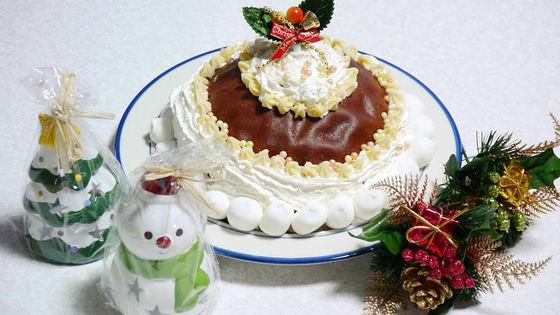 In addition, I decided to take a further step and challenge to say, "How much can you make as much as possible at what level is nearly 1000 yen?"

Materials that were arranged with this trial are like this.

Pound baum: 525 yen
Easy chocolate whipping: 198 yen
Ghana Ripple: 158 yen
Decoration Arazan: 53 yen (which was 105 yen for 2 pieces)
Decorations: ¥ 105
---------------
Total: 1039 yen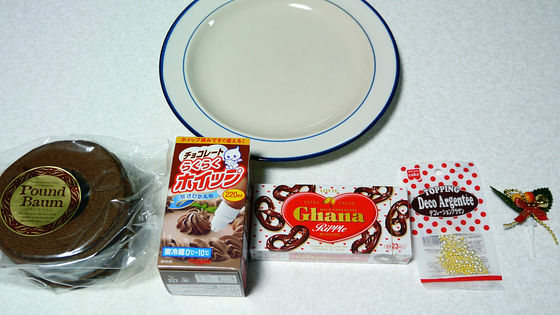 Pound baum, in short, things like Baumkuchen are thrown onto the plate, this already seems like a cake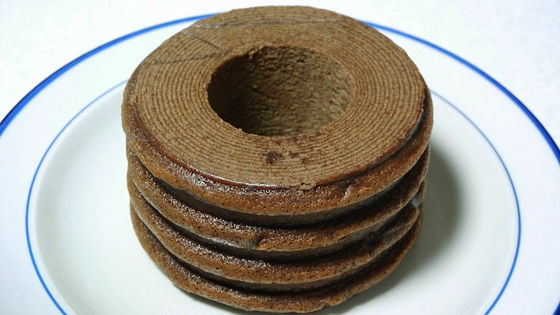 Cut the sealing part of the package round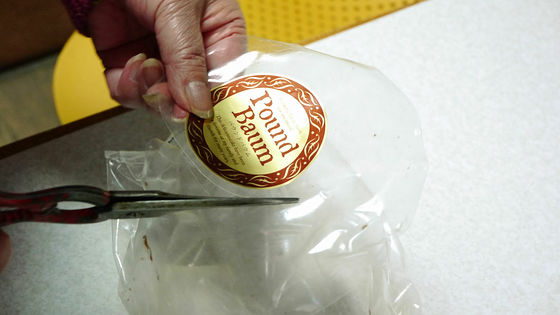 Place it on the hole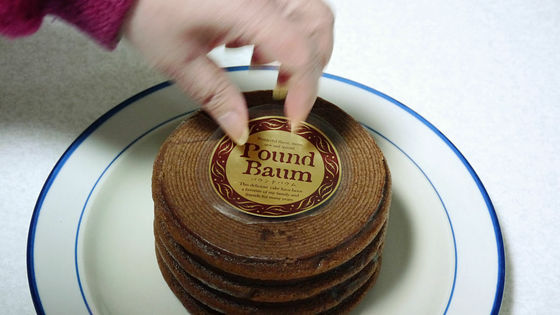 This is how to close the hole. Why you block the hole will become clear next time.



Next chocolate Easy whip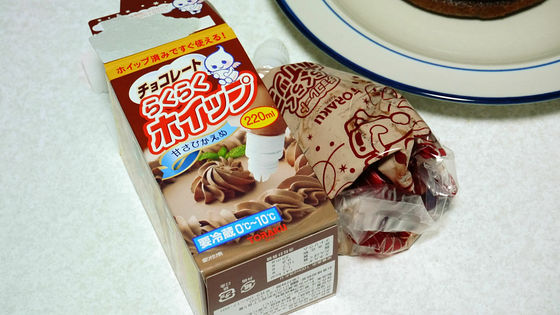 Grinding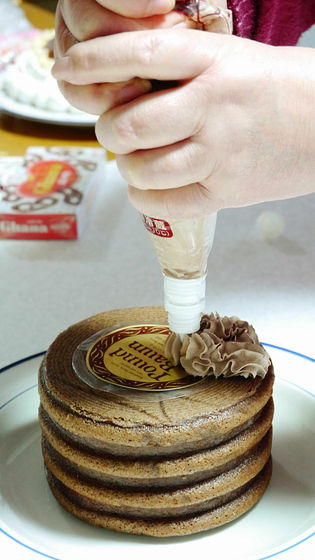 In other words, there is a necessity to put the cream on the hole in the middle, so it depends on closing the hole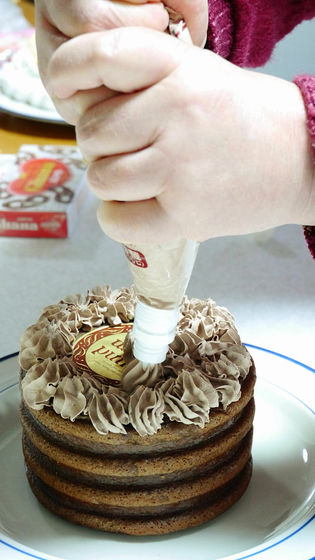 Stack more cream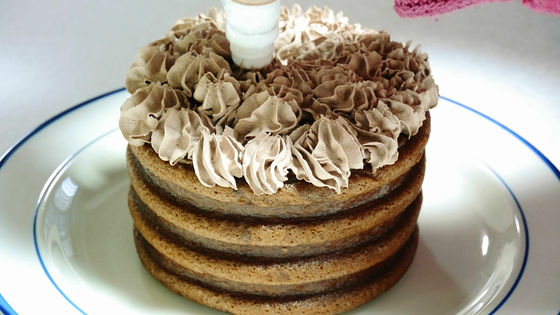 Cream a little.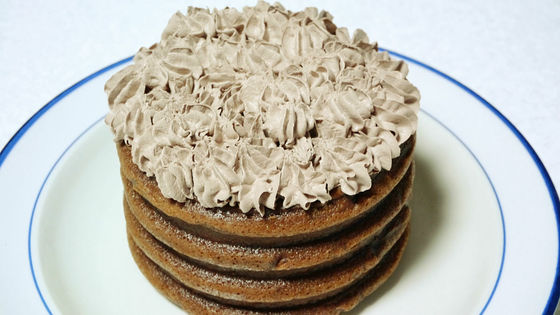 Next is Ghana ripple, why is this because this shape is essential to doing in the future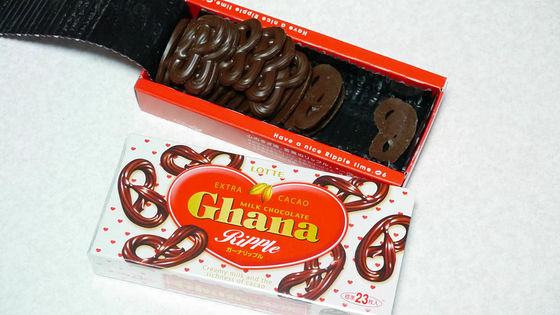 I like to arrange like a crown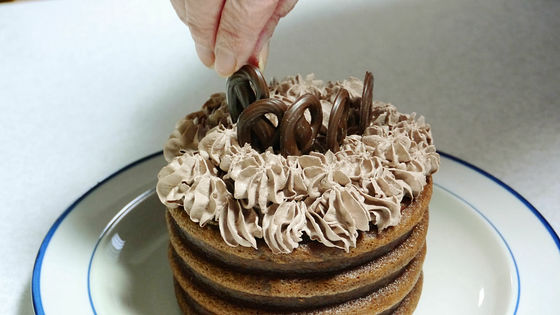 Points of shifting little by little and overlapping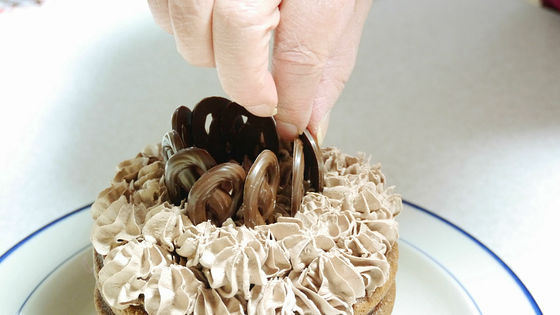 If you pierce the decorations it is really like that aura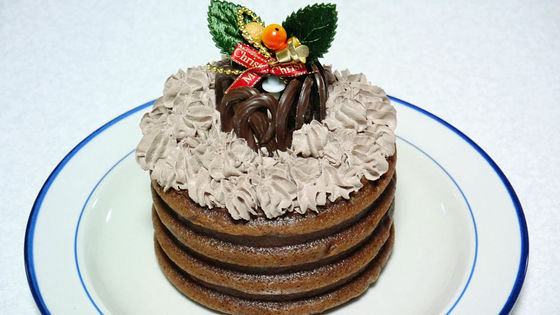 The last is decoration Arazan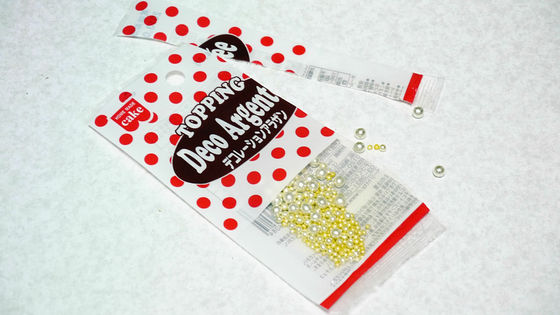 Flirting with flavor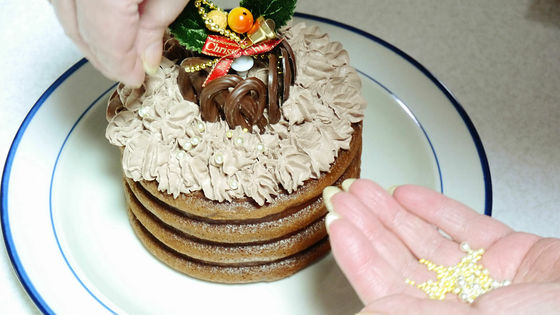 Pillow



Completion This time it's 5 minutes!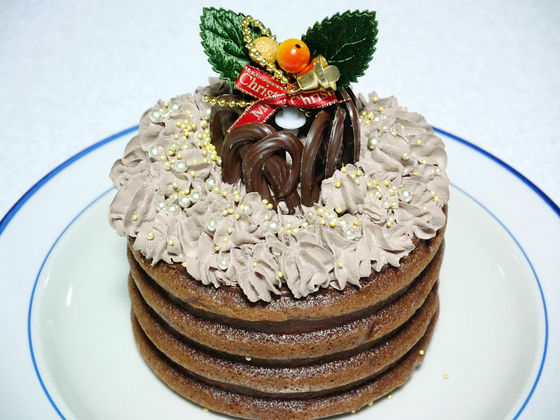 The other day was long in the side, but Kore is a portrait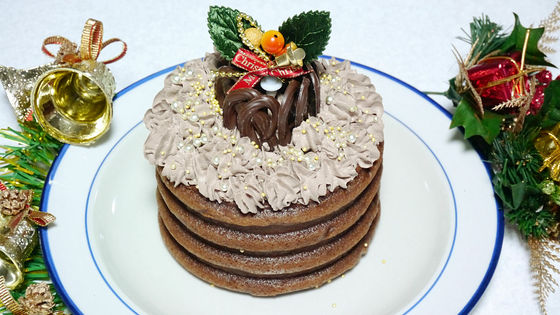 That's why two Christmas cakes were completed in the blink of an eye. Even now even material can make it in time.