I tried a long, lightweight UltraBook "Acer Aspire S3" with a thin, light body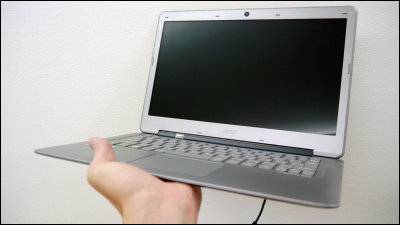 We have released numerous netbooksAcer first published UltrabookBut"Aspire S3"is. Ultrabook is a thin and light notebook PC advocated by Intel, the HDD lower model "S3-951-F34C" is released on November 10 and the top model with the last set of SSD on December 16 "S3-951-F74U" is on sale.

The thinnest part of the main body is 13 mm, even in the thickest part it is 17.5 mm, and the weight of the thin body is less than 1.4 kg. As for the CPU, I received senior items of SSD as the top model among "Aspire S3" which is equipped with Core i 7, and I got them sent from Eisar for review & presents gifts, so I tried to knock it down.

S3 box with green light image.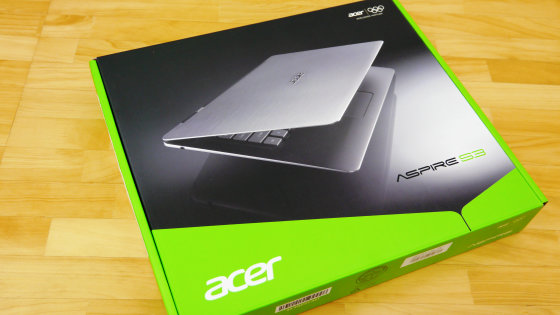 I will open it at once.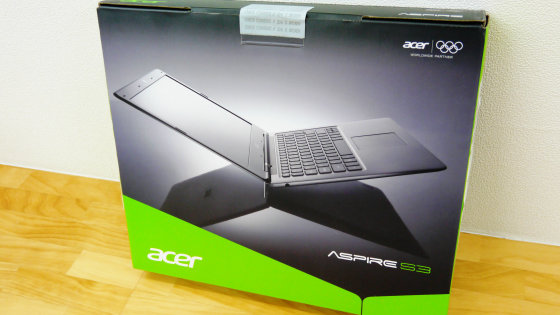 Hatake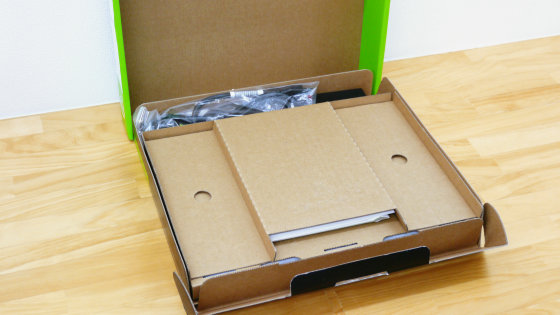 After issuing an AC adapter and instructions, finally found the body wrapped in a white protective sheet.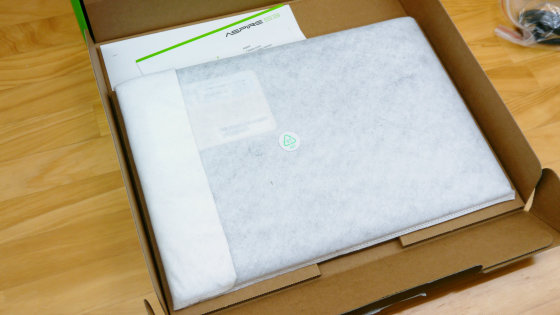 A top panel of hairline processing appeared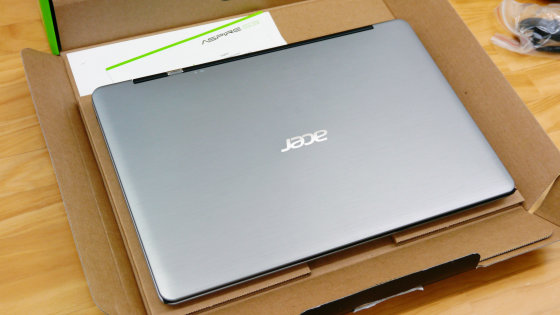 The impression is "slippery" and it feels like "Peta".



It is very "tsuru"



Open the tabletop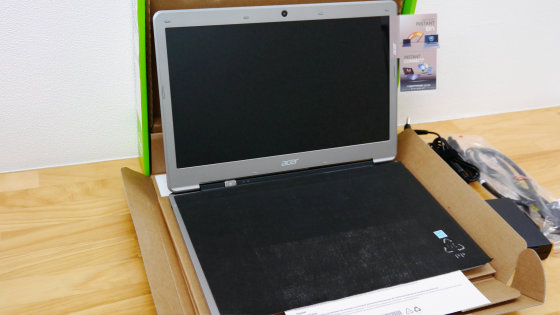 The liquid crystal is 13.3 inches HD size, the maximum resolution is 1366 x 786.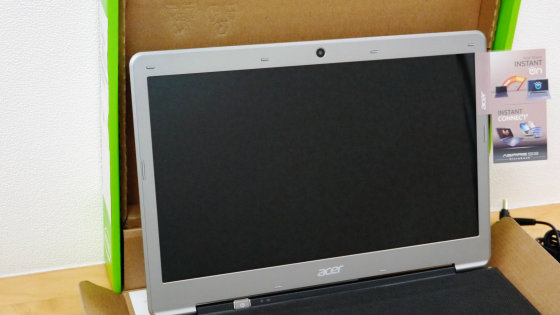 Built on top of the 1.3 million pixel camera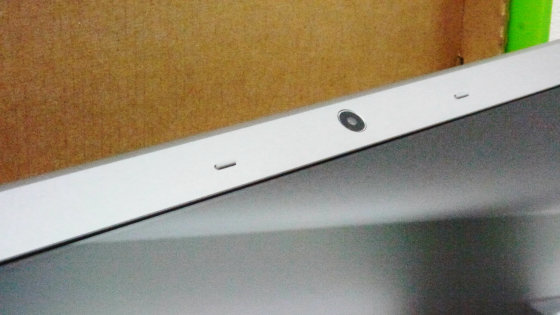 Glare glare liquid crystal on the surface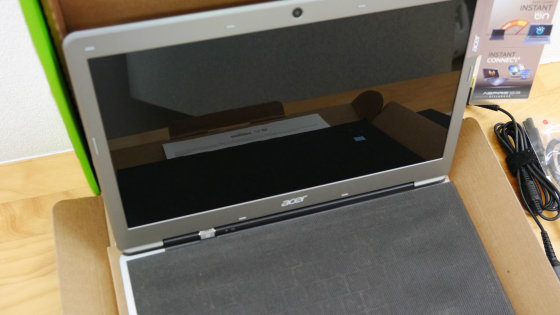 Each key is an independent isolation keyboard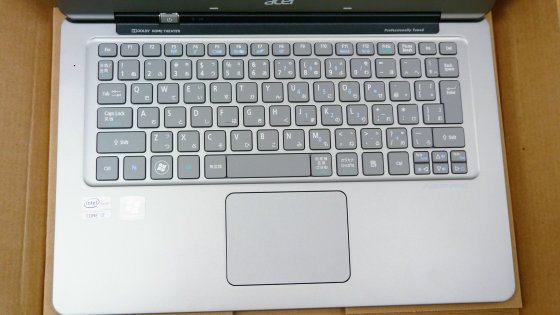 The seals of Windows 7 and Core i 7 also become silver according to the main body color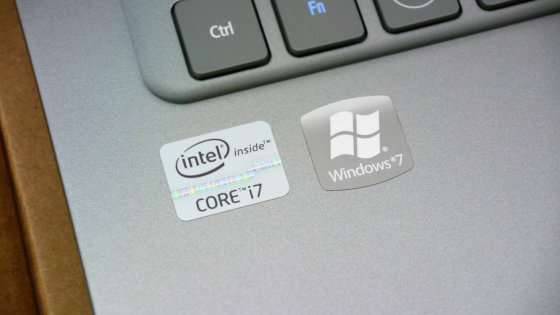 The thickness of the key is quite thin, the touch is light.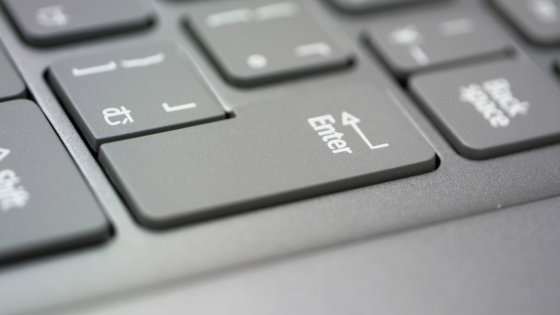 Also, only around the keyboard is slightly dented. It seems that dust will accumulate if it is used for a long time.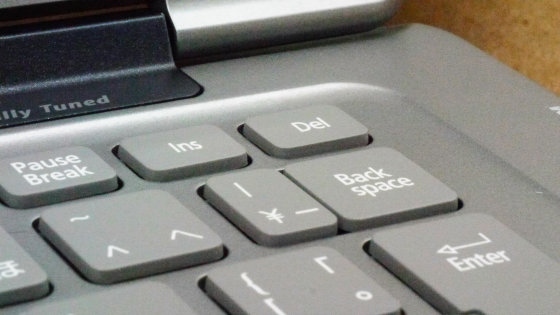 The power switch is at the base of the hinge, and it pushes in from the front side.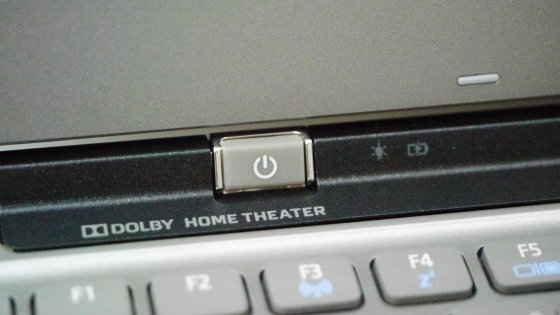 There is an earphone jack on the left side of the main body.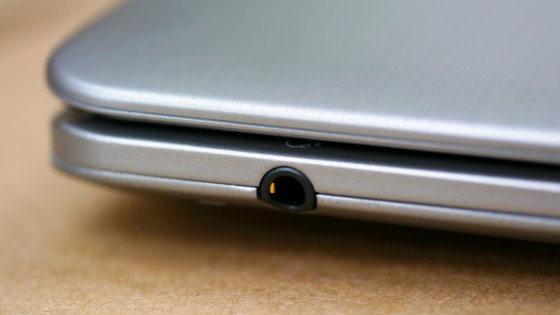 The front of the main unit is neat and there are no jacks or switches at all. In the first place, the switch is a power supply only, other jacks, USB ports etc are concentrated on the back.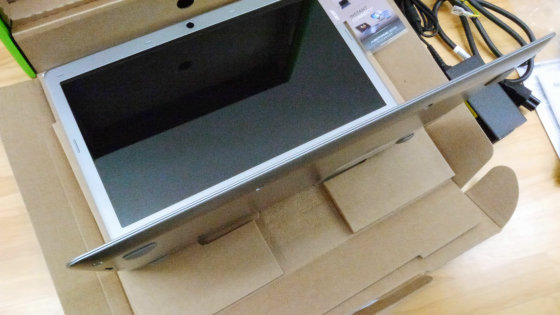 Multi-in-one card reader on the right side of the main unit. It corresponds to SD card (SDHC card) and MMC.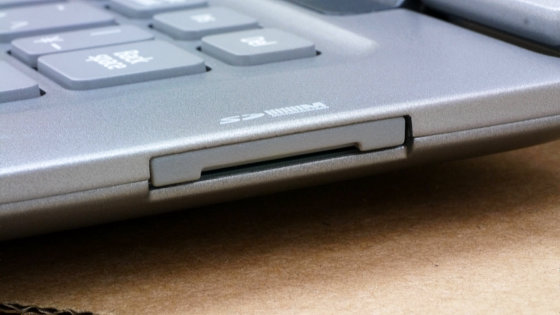 A dummy lid is attached.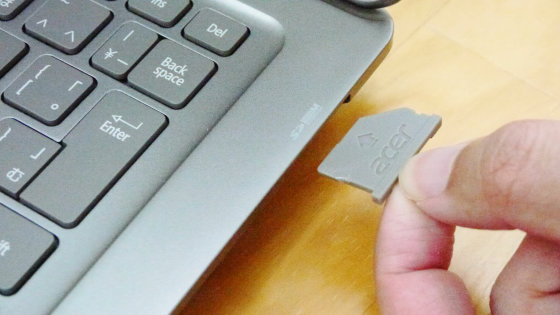 This is the back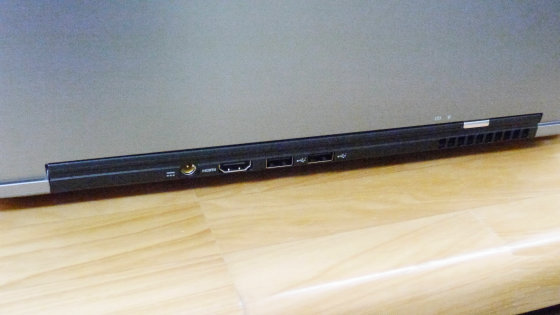 From the left, power input terminal, HDMI port, two USB ports. It has been minimized.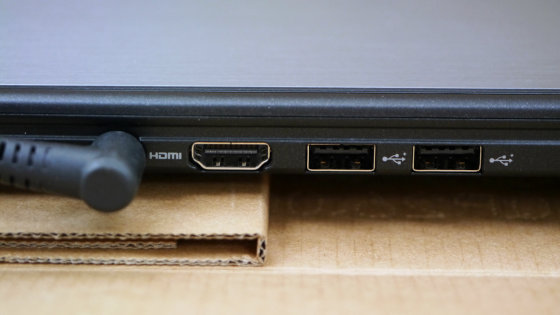 Waste heat is done from the right side of the rear part of the main unit.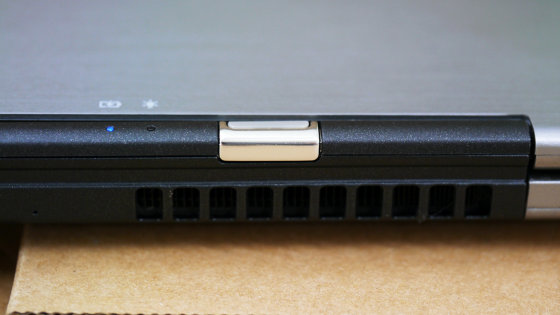 And AC adapter is familiar to Acer. It is a precious Ultrabook, so I wanted to make it more compact ... ....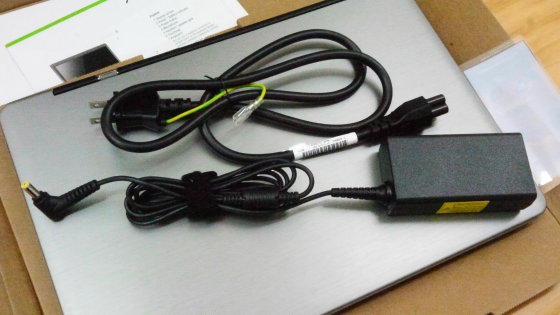 Next time I actually use the machine and measure its value.

· Continued
Whether it can recover from standby in a moment "Acer Aspire S3" movie review