What you want to say with Yamcha Mister Drinking Tea "Warm Noodle (Dandemen)" New Product Tasting Review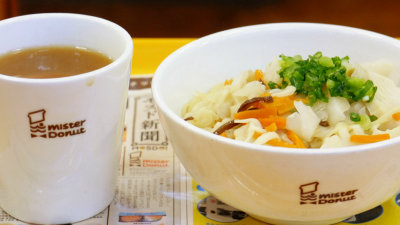 Speaking of Mister Donuts, the main is a donut, but what I offer as a snack menu is Mr. Dim Sum. The contents are pretty much replaced, and since the end of November "warm noodle (dandemin)" was offered as a new product, I went to eat.

heat! heat! Warm noodles | New items | Mister donuts

"Tsukemen" (315 yen including tax). Sauce can choose Yuzu salt sauce and seafood sauce sauce, this is Yuzu salt sauce. It is 600 yen if it is a dimentional set.



Noodles and green onions and minimal configuration required.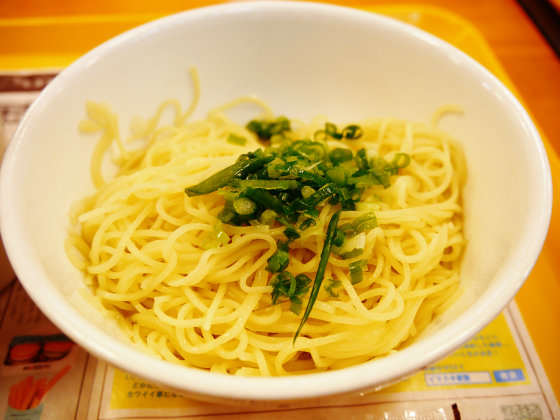 Sauce is super sweet. As I came out with a mug, I almost drunk for a moment.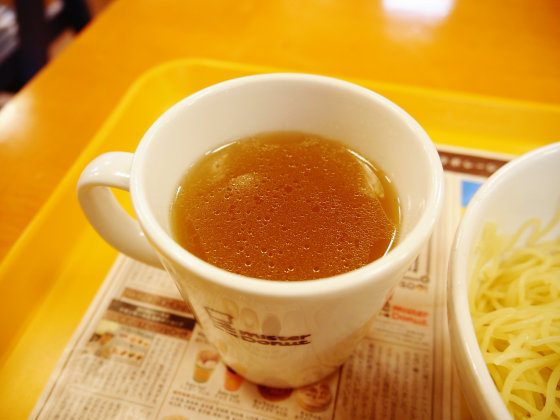 Even if it is attached to sauce, this coloration. The soup is very despairing.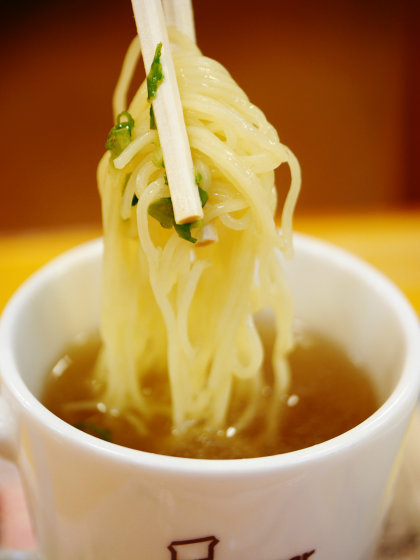 It is okay for the sushi to be easy, but there is no punch in the noodle without ingredients, which is quite lacking as rice.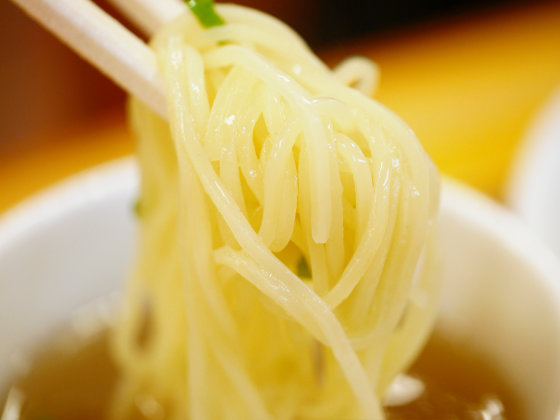 "Vegetable tsukemen" (420 yen including tax) whose vegetables have increased to compensate for it. I tried seafood sauce sauce.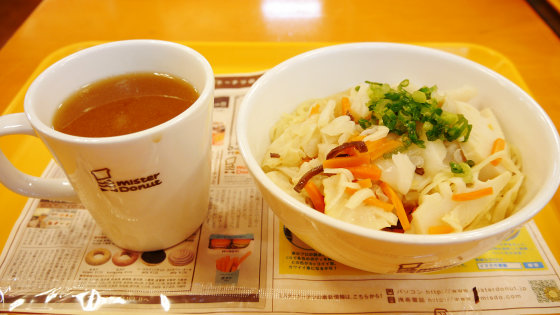 This volume difference only by 105 yen in price separately.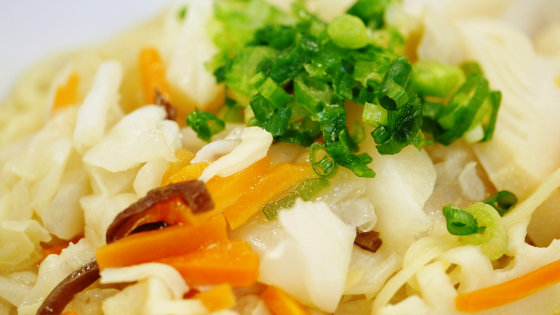 It has a strong seafood flavor and it has a strong taste, it is a soup that seems to be a Tsukuba, but the fish may be a bit too strong.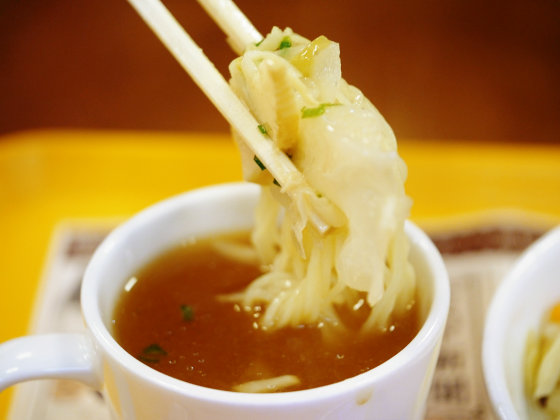 With Dim Sets A, you will find Chinese chumaki, shrimp dumplings and Shumai.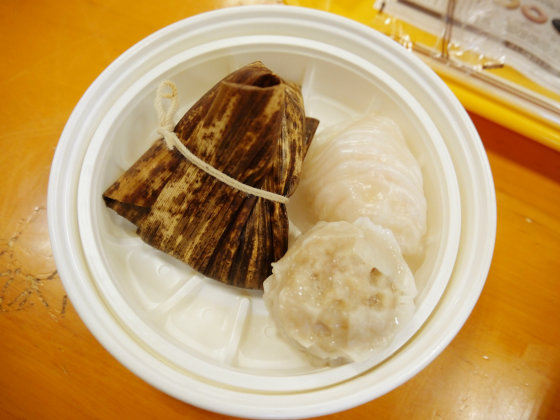 Chimaki is dense as a dust. However, the ingredients are less.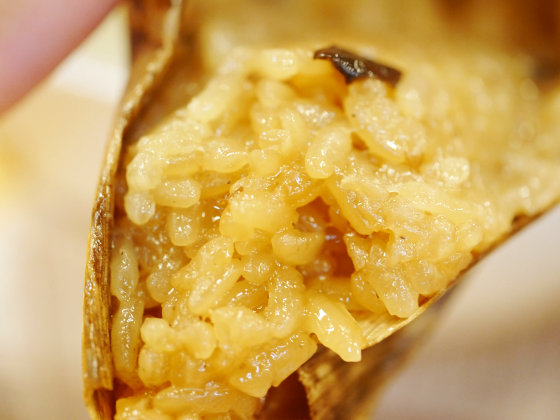 Shrimp dumplings have plump shrimp texture.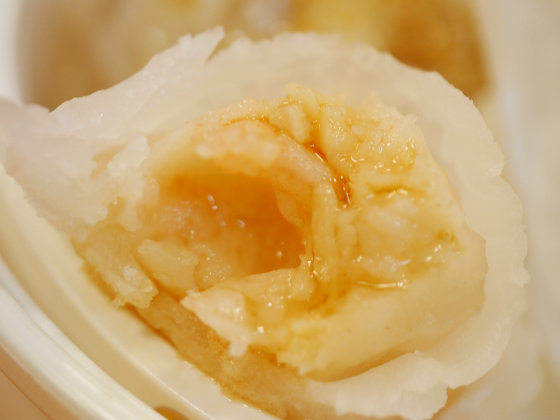 Shumai with a strong meat.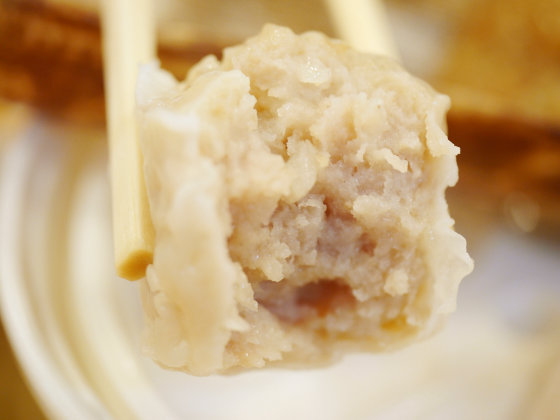 When it is Dim Sets B, chumaku will be meat bean.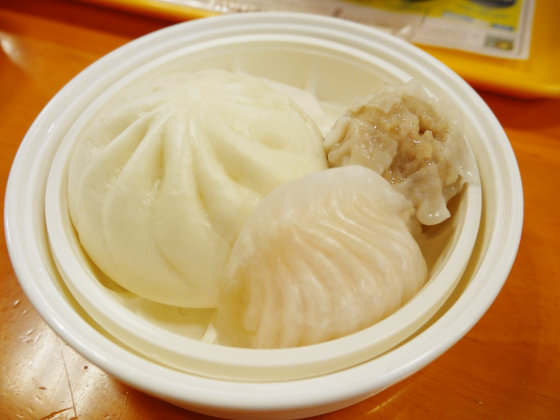 Balls are a little small. If you are accustomed to "551 Penglai" you will want a more intense garlic flavor.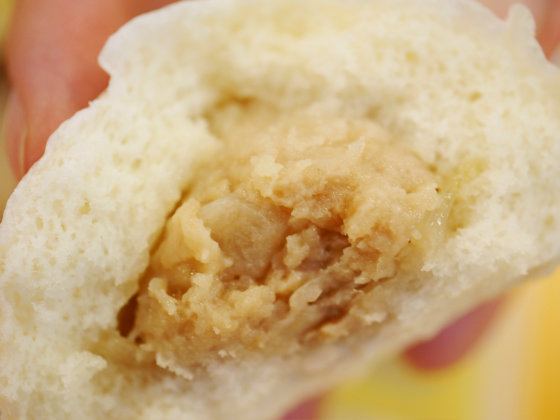 Here is also a new product of Mr. Dim Sum, Hong Kong style porridge (315 yen)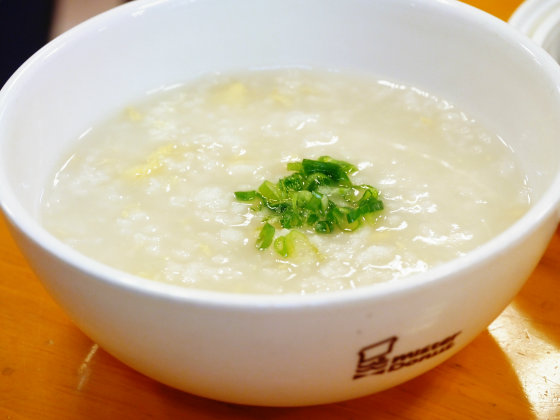 As you can see it is very tasty, for example it is a good item that I want a strong matching of sauce or taste.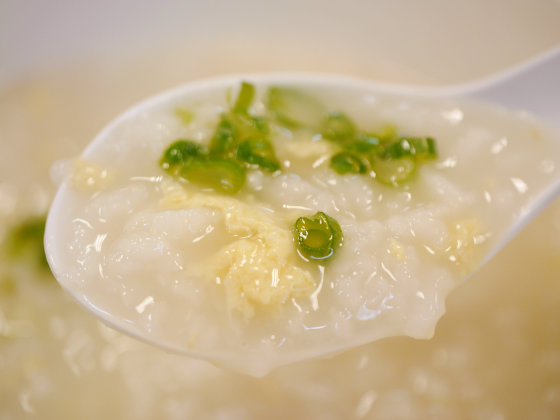 Black fried rice (399 yen including tax) was a new item, but it is an item that had been released before, and even on GIGAZINE on October 1, 2007 "I ate a new item of "Mr. Dim Sum" at Mr. DonutsIt has been reviewed by saying that.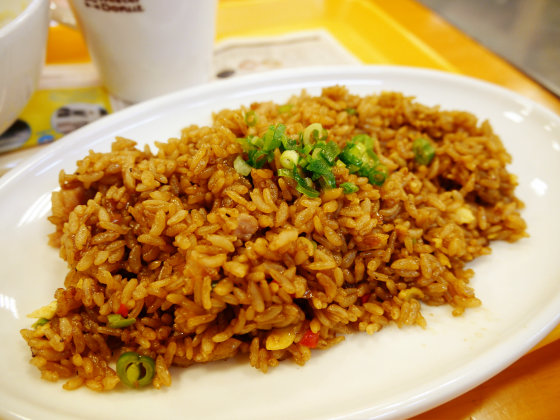 As when warming frozen food fried rice at home, it is a safe taste with no failure.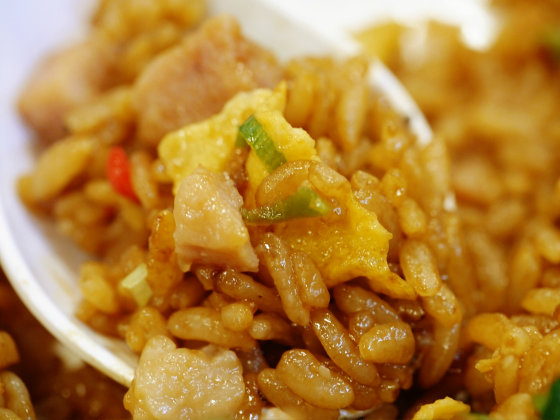 When I say Mr. Drinking tea, there was an image of a delicious light snack while having less volume, but the new menu of this time will scratch the neck many articles which are not enough for stepping on. It is supposed to be replaced again around spring, but I'd like to expect hopelessly at that time.