T-bridge car etc. whose seat is automatically adjusted when height is registered with smartphone etc.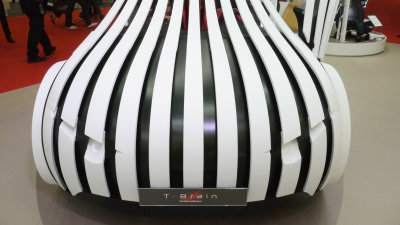 An automobile is a vehicle for mobility, but its space is comfortable and has never been better. With the concept of "Tsumugi Yume ...... moving space of impression to the world"Toyota Boshoku has two moving space designs at the 42nd Tokyo Motor Show 2011Was exhibited.

Toyota Boshoku booth at Tokyo Motor Show 2011.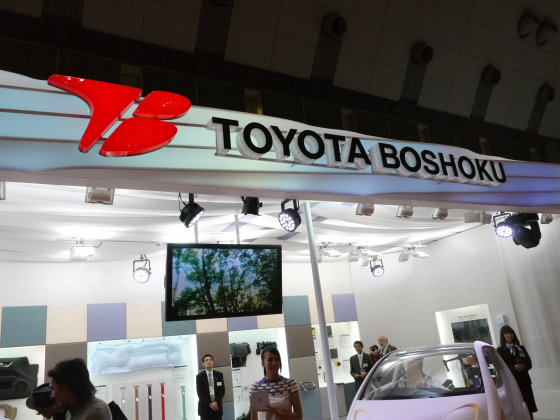 A moving space model that proposes a new moving space where people and cars are linked in cooperation with mobile devices "T-Bridge".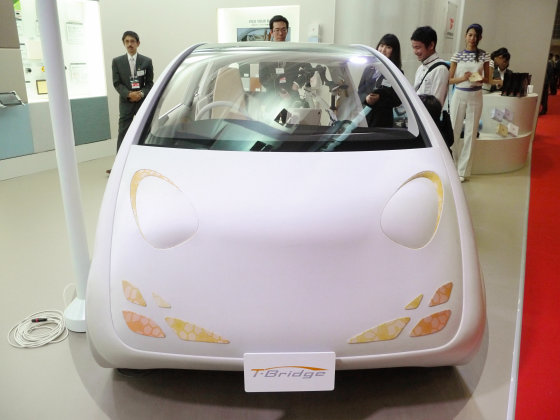 Viewed from the side. I folded a passenger seat and loaded my bicycle.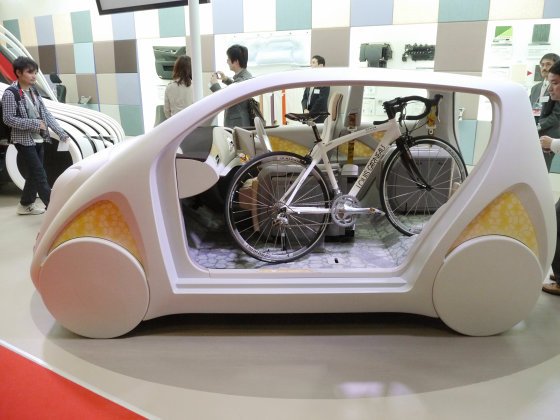 From the back, you can see that two rear seats are also folded.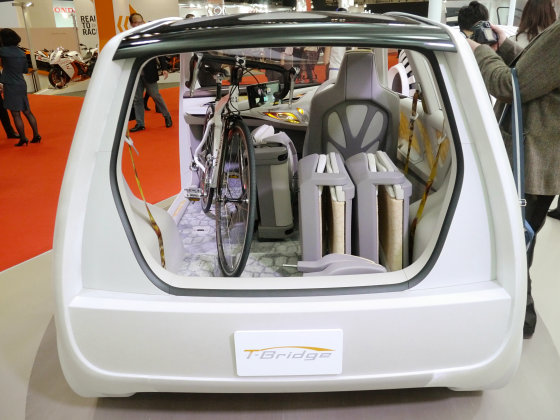 Driver's side side.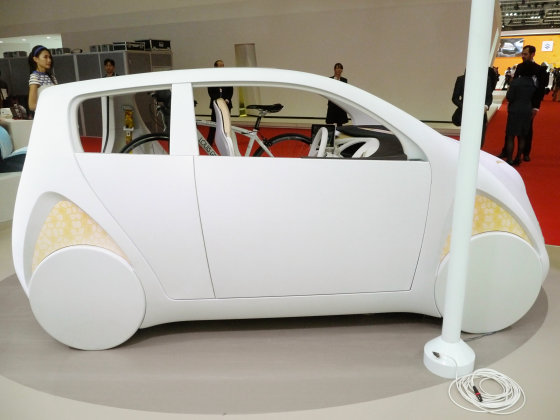 The interior of the car, around the driver's seat is like this.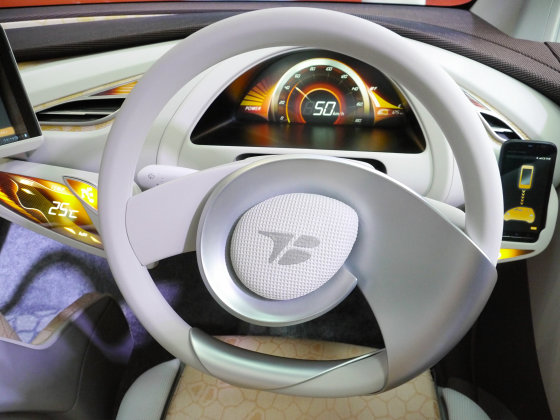 Since the meter panel is not a fixed instrument but a display, the speed and fuel gauge are displayed in this way while running.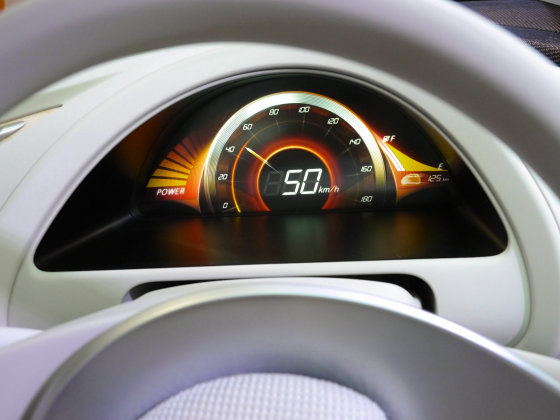 Operation of car audio and seat heater is done by Motorola tablet.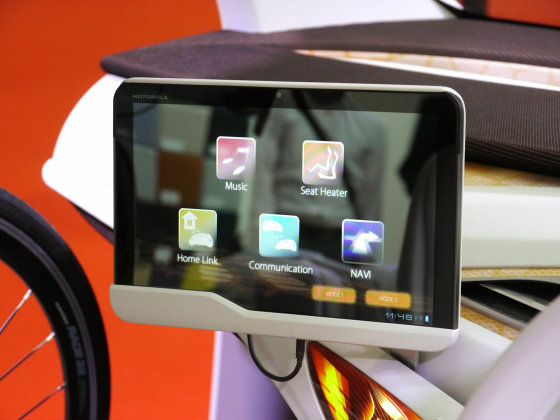 There are few buttons on the instrument panel.



And that car's point is linked with smartphone.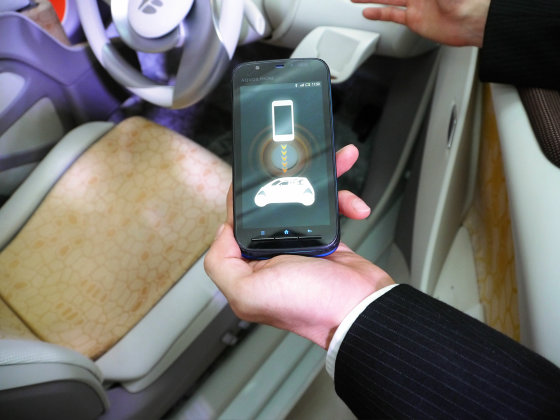 If you register your height with AQUOS Phone like this ... ....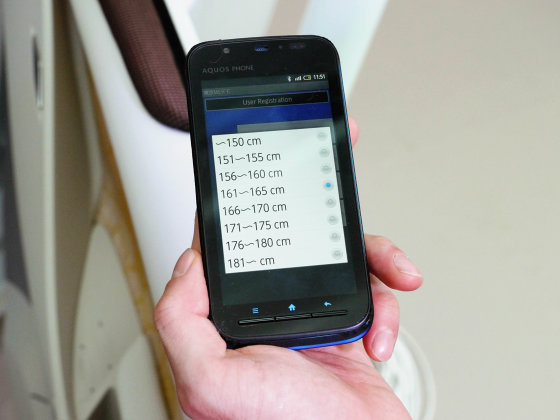 The seat in the driver's seat is automatically adjusted to the appropriate position according to its height.

Toyota Boshoku "T-Bridge" Automatically adjust seat position with iPhone cooperation - YouTube


"I want to share an exciting moving space with four families" was the concept "T-Brain". This striped exterior looks like a cloth flow.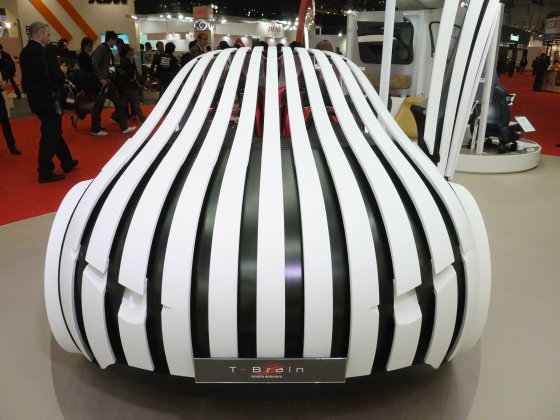 Viewed from the side.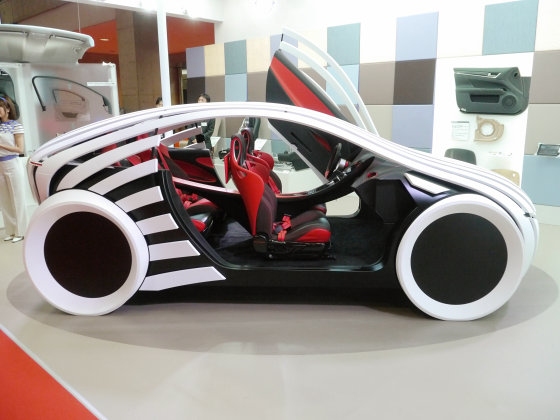 As seen from the back, it looks like a human face.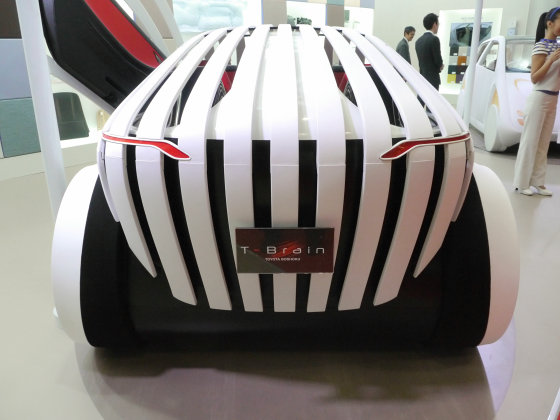 The driver's seat is like this.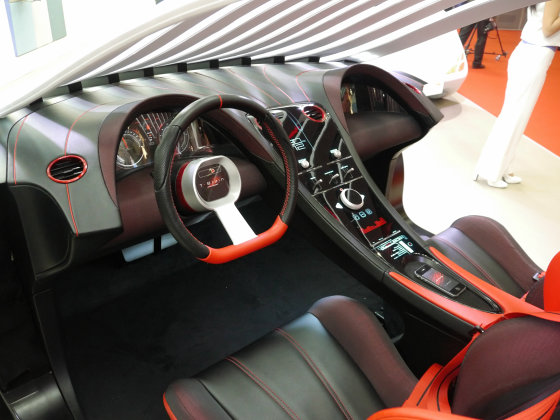 When you sit on the seat, the front looks like this.



The current gear state is displayed in the center of the steering wheel.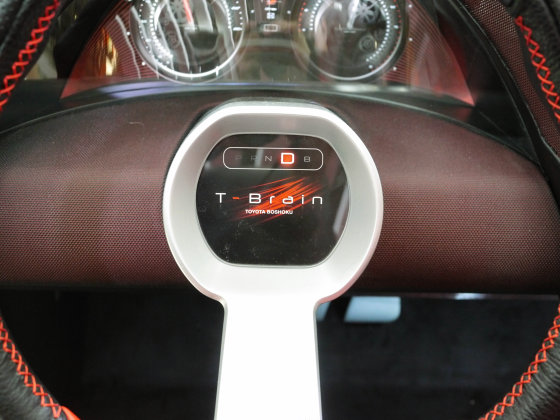 The meter is a tachometer, a speedometer, and an orthodox thing called a fuel gauge (remaining battery).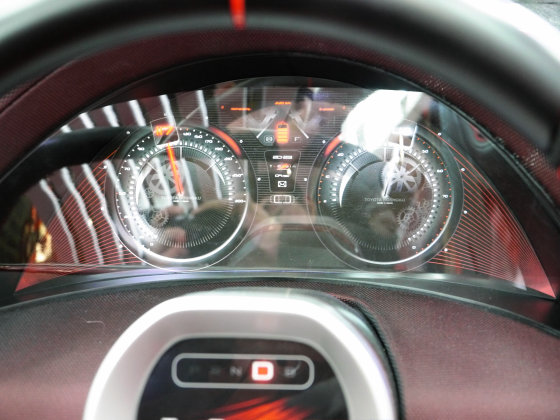 The striped pattern is quite distinctive even from the inside. I feel pretty hard to see, but it is concept design to the last.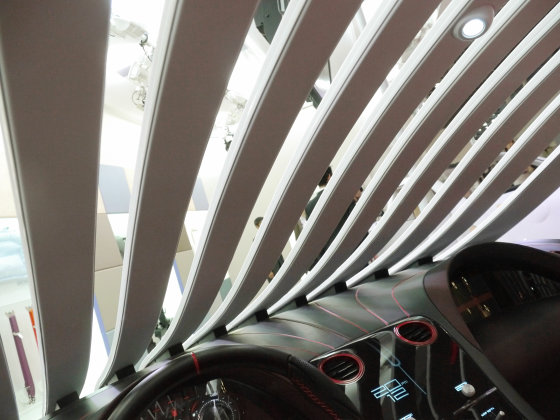 Although the iPhone was also placed here, it was said "Well ......" as to whether there is a function to interlock with something.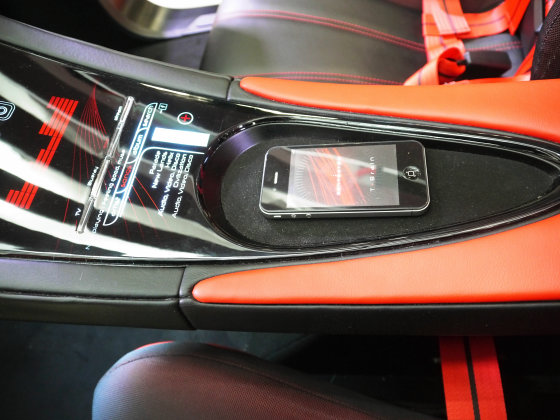 The center of the console seems to be related to audio.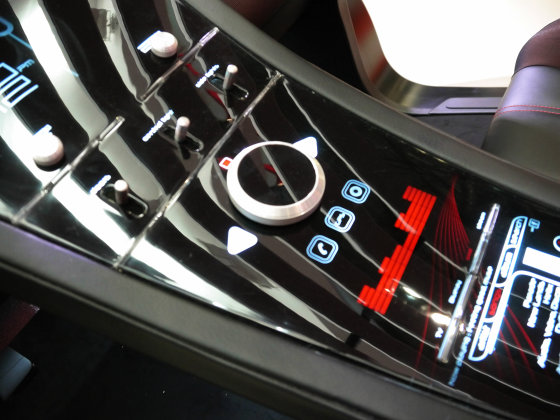 The design of the air conditioner etc is also quite excellent.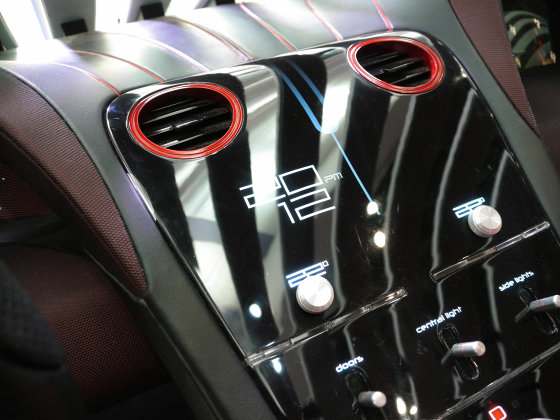 It is not unusual that the driver's seat and the passenger's seat are separated, but the rear seats are completely separated from the left and right by the T-Brain.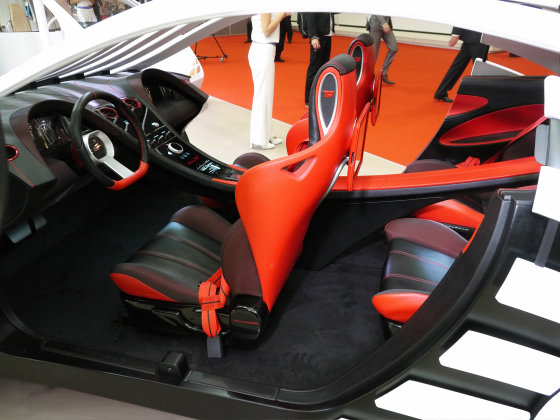 All the seats are sporty type and unified.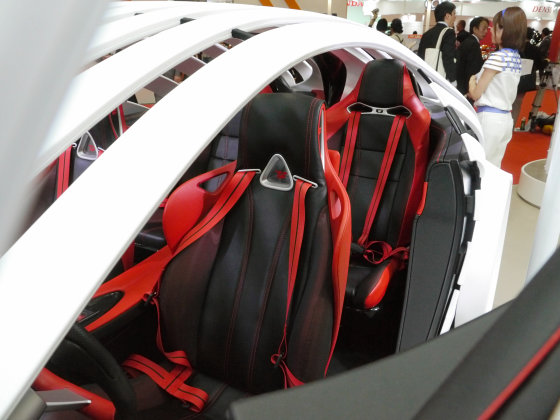 The tablet is fixed to the back of the front seat, and it is made available from the back seat.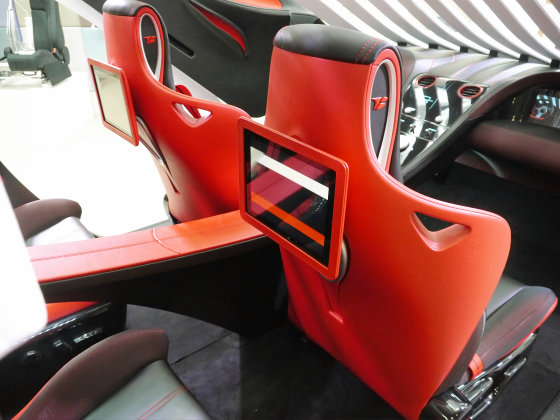 The instrument panel on the passenger side.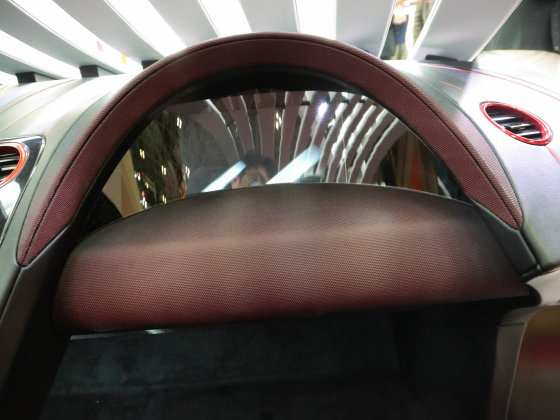 It looks like this at startup.
How Toyota Boshoku "T-Brain" starts - YouTube