'Livedoor' annihilated, NHN Japan splits absorption of portal site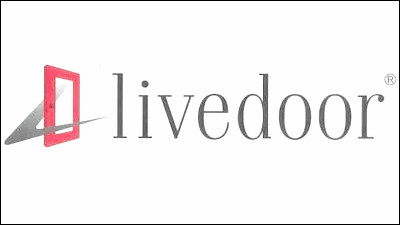 At one time I went to where I possessed a professional baseball team, and Rakuten and "Livedoor", which had become one of the leading companies in the era, have come to disappear.

Notice Concerning Livedoor Company Name Change - Press Release 2011 - Press Room - Livedoor Co., Ltd.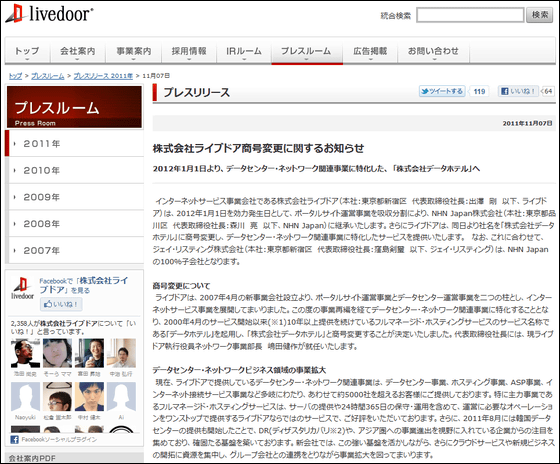 NHN Japan and Neighbor Japan, Livedoor Management Integration Notice - Press Release 2011 - Press Room - Livedoor Co., Ltd.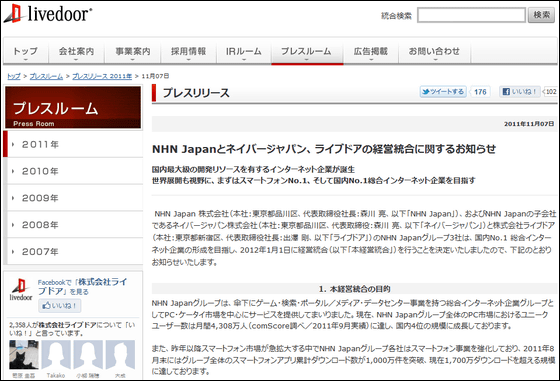 Livedoor has been developing the Internet service business for a long time, but as of January 1, 2012 changed the business style to provide specialized services for the data center / network related business, the company name changed from "Livedoor Co., Ltd." Hotel "to be changed to. This is due to the management integration of NHN Japan and its group companies, Neighbor Japan and Livedoor.

NHN Japan, known for "Han game" and "NAVER summary", acquired LivedoorIt was about a year and a half ago. The purchase amount was 6.3 billion yen.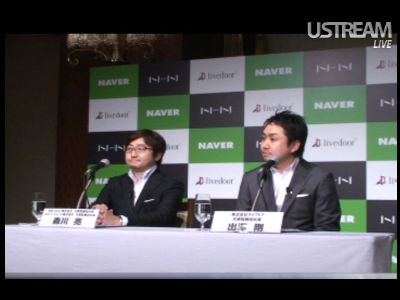 Even after this acquisition, the "livedoor" brand remained and the portal site remained as it was, so something changed from a user's point of view was not particularly large, but as of January 1, 2012 this portal The site management business will be absorbed and divided by NHN Japan.

The data hotel which is the trade name after the change is the data center operated by Livedoor since 2000 and is also the name of the server business.

It was in 2004 that Livedoor became a hot topic on the acquisition problem of the Kintetsu team. No way, that name will disappear in 7 years from that ... ....