Toy camera which can shoot 1280 x 720 movies in the world's smallest "CHOBi CAM Pro Chobikkumu Pro"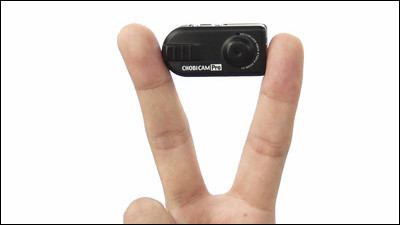 Far from being in the palm of your hand, the small toy camera "CHOBi CAM Pro Chika Bikkam Pro" that can be caught between the fingers of V signs began selling on November 7th.

JTT Online Shop "CHOBi CAM ONE HD ~ Chic Viccum One Hide ~ Single-lens reflex toy digital camera"

"CHOBi CAM Pro Chika Bekkam Pro" is the world's smallest toy camera as a full metal body, and its size is 4.3 cm × 2.1 cm × 1.2 cm. It is about the eraser put on the palm of your hand.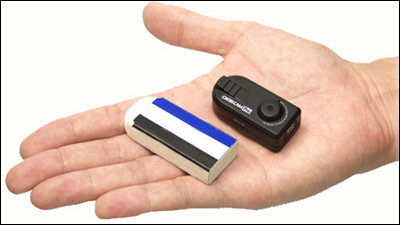 The body surface adopts matte black metal material. It is a toy camera, but I make it not to feel cheapness.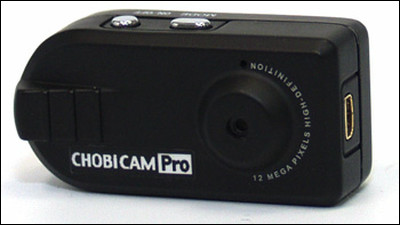 Rear side.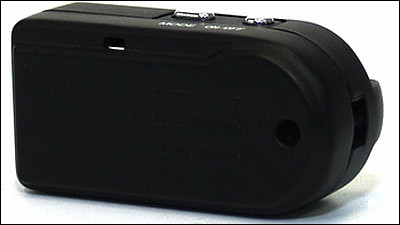 With a weight of about 35 g, you can quickly take out and shoot it anywhere. The movie resolution is 1280 x 720 pixels (30 fps), and continuous recording time can be up to about 90 minutes. Still image resolution is maximum 4032 × 3024 pixels.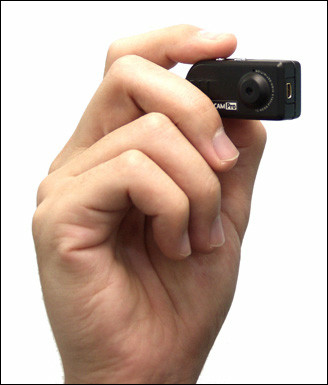 A sample of animation looks something like this.

CHOBiCAM Pro Nikko Toshogu Forest - YouTube


The recording medium corresponds to micro SD card / micro SDHC card.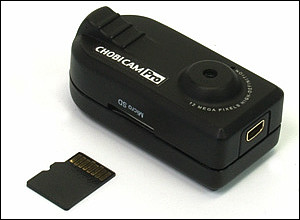 Also comes with a USB terminal, you can read the camera's micro SD card from the PC, and can also charge via USB. Charging time is about 120 minutes.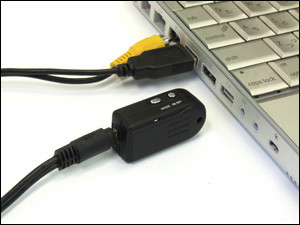 In addition to this, it has a "dynamic sensing automatic photographing function" that starts moving image shooting in response to moving objects, and a voice recorder function that can record only voice. The price is 5980 yen, it is sold only for mail-order site of Nippon Trust Technology.

Detailed specifications etc. are as follows.


Product name: CHOBi CAM Pro Chika Bekkam Pro
Model number: CHOBICAMPRO
Price: 5,980 yen (tax included)
Warranty period: 3 months from purchase

Size: width 4.3 cm × length 2.1 cm × thickness 1.2 cm (peeping of the protruding part)
Weight: about 35 g
Color: Black
Supported memory: microSD, microSDHC Capacity capacity up to 64 GB
Movie resolution: 1280 × 720pix up to 30 fps
Movie format: AVI (motion JPEG)
Movie file size: Create 1 file every 3 minutes
240 to 260 MB (fluctuate depending on the video content)
Movie recording time: about 90 minutes (continuous recording state)
Still image resolution: Up to 4032 × 3024 pix
Still image format: JPEG
Speech: Monaural
Power supply: Internal battery Battery charged from USB terminal
Charging time: about 120 minutes
Input / output terminal: USB 2.0 interface (USB 1.1 compatible)
Supported OS: Windows XP / Vista / 7, Mac OS X 10.4 or later
Date and time display: Set date and time, switch display hidden
Accessory: Camera body, · USB charging cable with AV terminal,
Strap, instruction (warranty included)