Challenge from "Bukkake! Sidewalk with Wasabi" and "Bukkake! Side Cookery"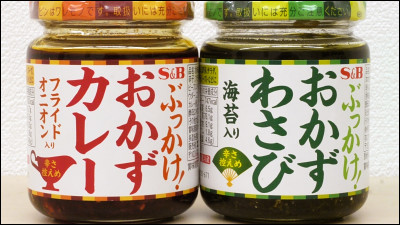 Sobie food is "Bukkake! Side dish rice oil spicy spicy」Was popular because it was well received, it is obviously no longer related to lar oil about one millimeter"Bukkake! Side dish wasabi "" Bukkake! Side dish curryWe released a thing called 'something. Okazuwasabi may manage to make excuses somehow, but whatever you think, you can not help thinking "side dish curry" "just curry is good ... ... thinking in common sense ...".

However, such things should also know Sobie food. I thought that this was something "a challenge to common sense" to decide to take a challenge.

First of all, "Bukkake, side dish wasabi." The suggested retail price is 330 yen including tax.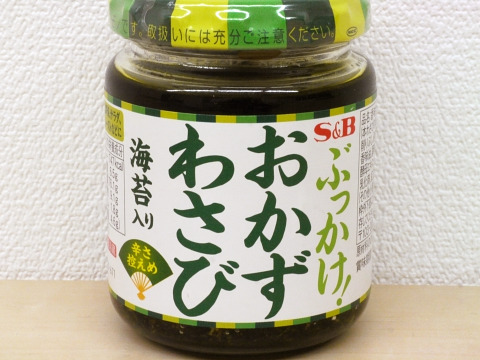 When asking "Wasabi", I do not like the unique spicyness that comes to my nose .... There are many people, but it is spicy modestly.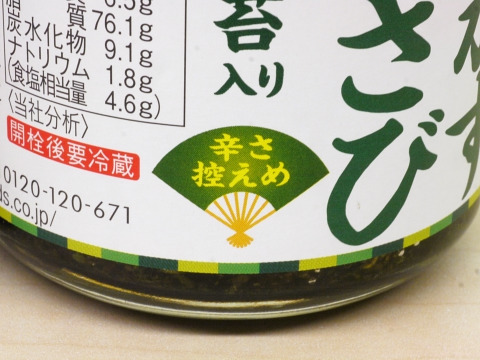 Calories per 100 grams is 747 kilocalories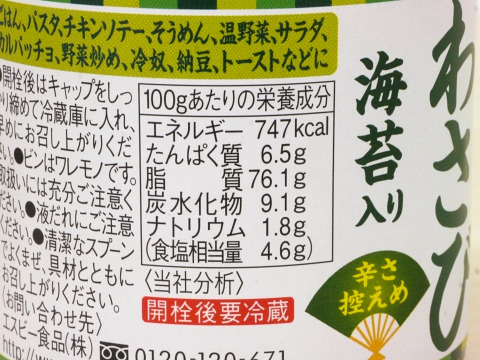 Edible rapeseed oil as raw material, wasabi processed using wasabi and salt and sugar, and horseradish horseradish are adopted.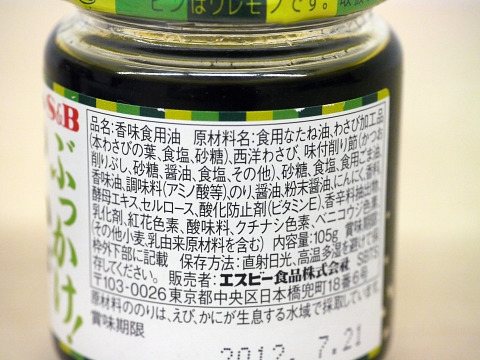 I tried scooping with a spoon. When you open the lid of the bottle, there is a scent of thick seaweed on one side.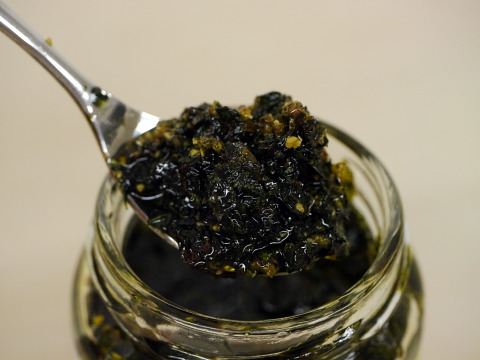 Next, 'Bukkake! Side dish curry'. The suggested retail price is 330 yen including tax.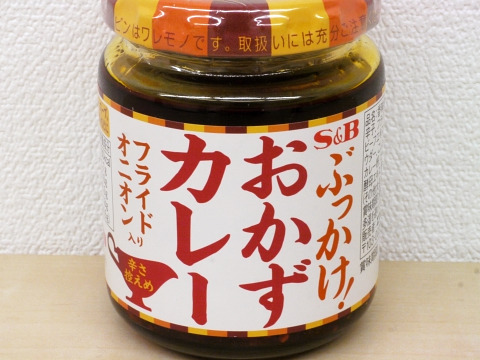 Like a side dish, hotness is modest.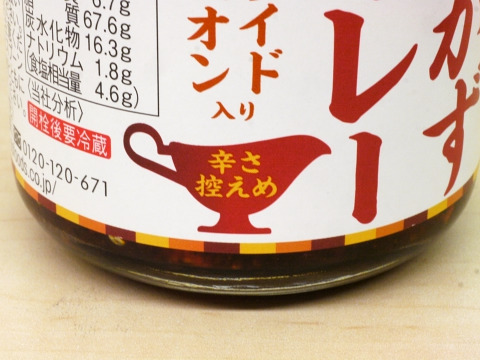 700 calories per 100 grams is 700 kilocalories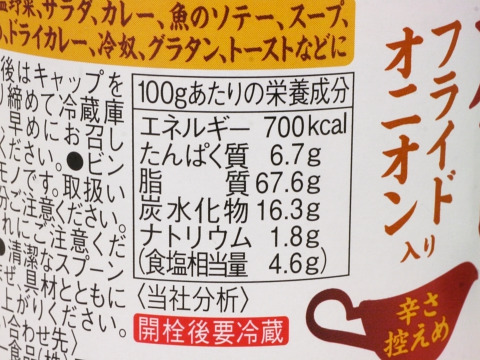 Raw material is rapeseed oil, red peppers, fried onions are the main.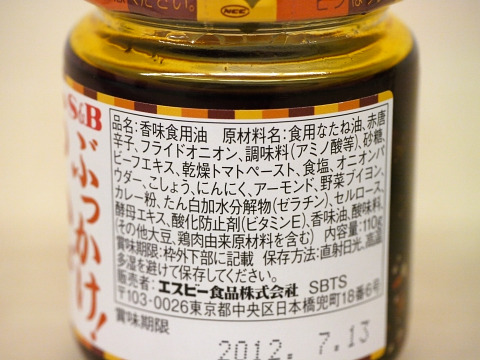 I tried scooping with a spoon. Kameda confection's curry taste crackers "CurryThe scent of a strong curry that reminds me of it.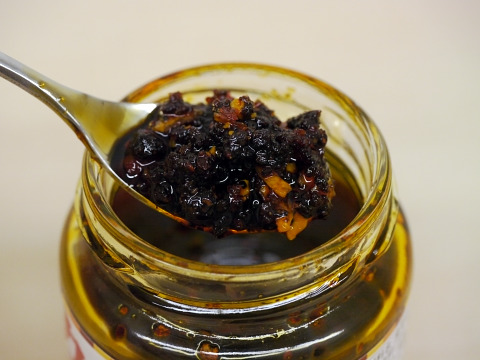 "Rice oil with ingredientswant to see!"It seems that they understand only that they are not rice oil because they are written. Moreover, as I read it well, the side dish was "Zakuzaku" side dish wasabi was "crispy", and when I was casually appealing that the texture was different, I was going through without noticing the difference But this is obviously part of the challenge.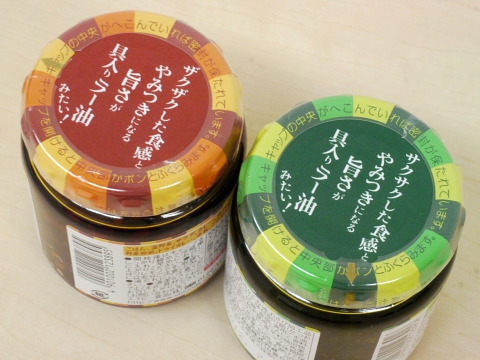 I immediately tried shaking "bukkake! Side dish wasabi" on rice. The texture which is crunchy is almost the same as "bukkake! Side dish oil". It is an interesting flavor, but seaweed is the main ingredient of wasabi and it goes well with rice. According to the word of "spicy modesty", there is little to come to my nose, so it is easy to eat even people who are not very good at wasabi. However, because the taste is deep, it seems to be good at a rate of around 1 cup of spoon for 1 cup of rice.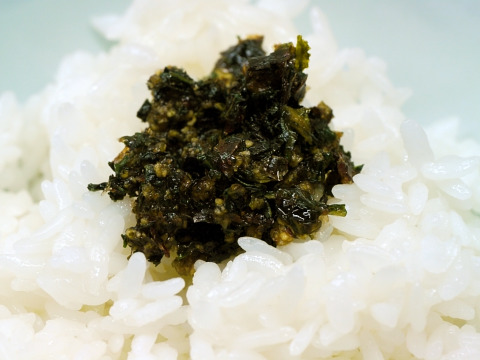 Buy "Bukkake! Side dish curry" for rice. When I was a child I had a taste of full-flavored curry with a race that contrasted with the blurred taste like curry like I ate at school meals, and rice advances along with a rough texture. Here as well basically one cup of spoon is enough for about 1 cup of rice, but even if you increase the amount to be added, there is no taste darker at once than the wasabi.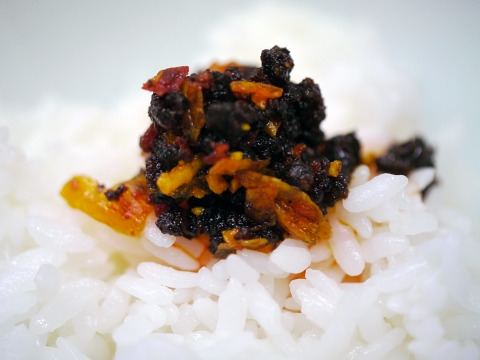 Next, I tried placing wasabi with wasabi on toast. It does not match exactly the taste peculiar to the bread, and it is unpopular in the editorial department.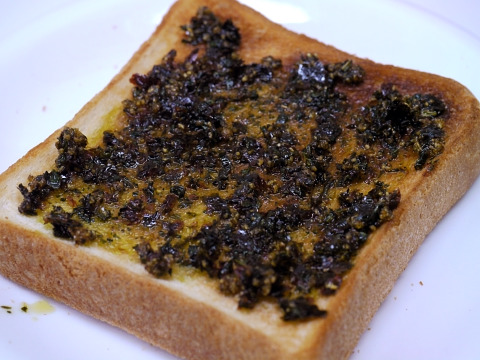 In contrast to wasabi, bread cooked with side dishes was popular. There is also accent of a fried onion, it becomes a real curry breadish taste.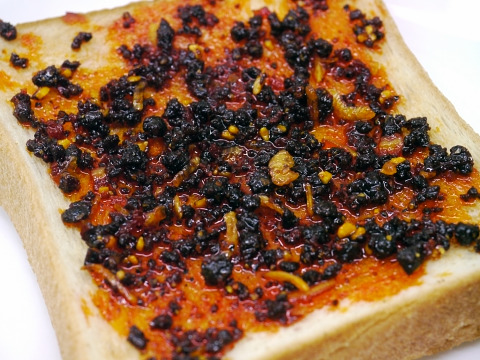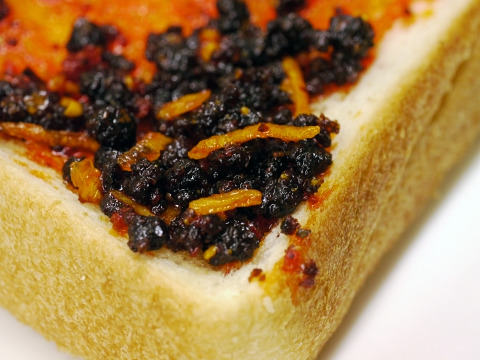 I tried shaking a cucumber that rubbed wasabi with salt. You can eat it with a sense of snack, but cucumber taste may blow away even in small quantities, so careful attention is required for the amount of cucumber.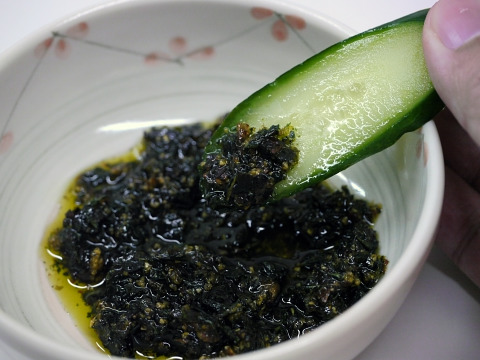 Side dishes Collaboration between curry and cucumber. It is a combination of different colors such as curry + cucumber, but the crispy flavor of curry and cucumber surprisingly matches.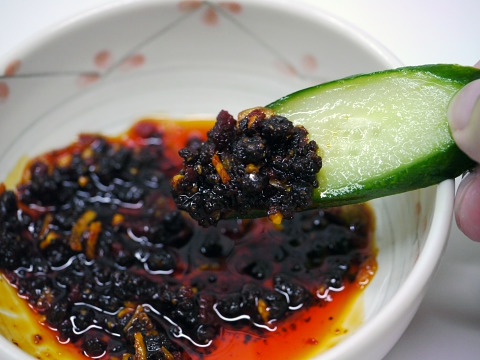 Next time we combined potato chips' tusks and side dishes with side dishes, upgraded to 'Wasabi Gori Salt' taste. There is a three-dimensional feeling in the taste of seaweed compared with normal "norisushi", so it becomes a more deep taste, and you can soak in a rich mood.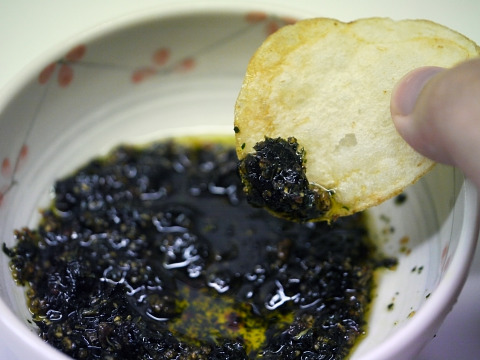 A combination of side dishes and potato chips. "It reminds me that it did not have potato chips with curry flavor," I suddenly became to taste it. If it says strongly, "taste when you put potato chips in curry noodles" is intact.



Cup noodles were cooked with curry, and cup noodles tasted like curry noodles intact. "If so, would you just buy curry noodles from the beginning?" There is also the idea, "On the way to eating cup noodles, if you get tired of the taste, you will change into curry noodles by putting curry dishes" Changing cup noodle " You can also enjoy.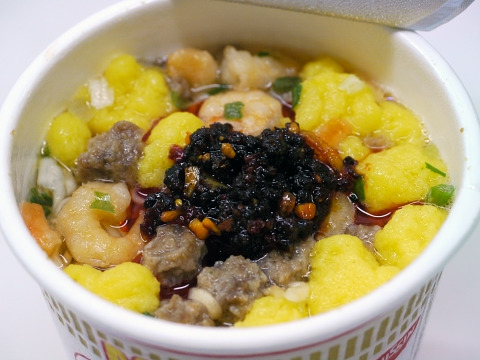 Finally I put some wasabi into a cup noodle. I thought that the soy sauce based soup of cup noodles and the part of laver would match and the presence of wasabi was too strong to be such a thing, the taste became disagreeable and it was not tasty straight I have gone.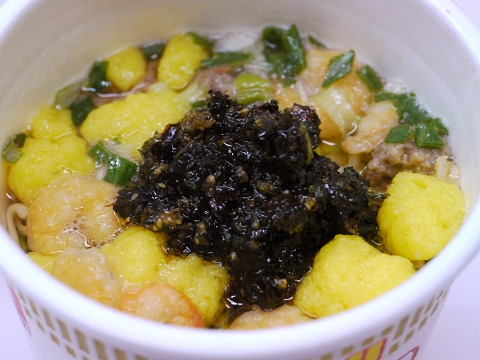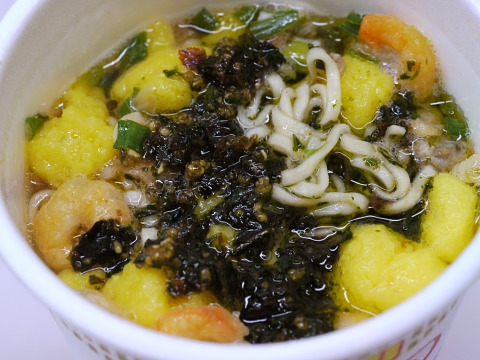 Challenge result

· Wakaba side dishes:
Since the taste is dense, even a small amount can exert a dramatic effect, there is a necessity to pay attention to the amount adjustment. It is suitable for use as a taste accents. Even if an editorial staff member who can not eat wasabi in a super sushi challenges, "There is just the same fragrance as the wasabi taste of Kappa Boshensee, so if you do not eat quite a bit at once, you will not come, If this is okay, it's OK, even if you are not good at wasabi.

· Side dish curry:
Almighty type that matches most things. There is no problem even if putting in a little amount a little. However, because scents are so intensely and extensively delivered, "If you wait in line at the dining room, you will have the scent of curry udon, so change the order to curry udon" may be affected.

Also, since both are basically "Abra", it is a little hard to wash it if it is too much. Oil stains did not scatter easily but it was intense enough to cancel the scent of the detergent in the kitchen. Okazu wasabi & side dishes Curry, a long time ago.