"TSSniper" free software that can cut and edit AVCHD / TS / MTS / M2TS without degradation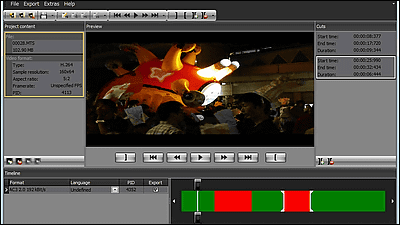 This free software which can cut caku without recompressing the designated part of the movie "TSSniper"is. Supported formats are .ts / .mts / .m2ts / AVCHD, and audio is also compatible with MPEG1 / MPEG2 / AC-3 / AAC / AAC-HE and does not impair picture quality or sound quality at all No degradation editing · Lossless cutting is easy and fast.

◆ Download & activation method

In order to activate this software, "ffdshow" and "Haali Media Splitter" are necessary, please install while reading the following article.

"K-Lite Codec Pack" free software that can easily install codecs and players required for movie playback at once - GIGAZINE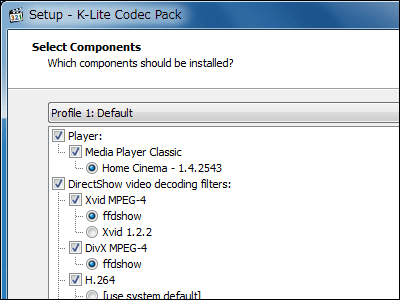 Next, the distribution site "TSSniper 0.80.0.600 test - VideoHelp.com Downloads"And click" Download (direct link) "to download the ZIP file.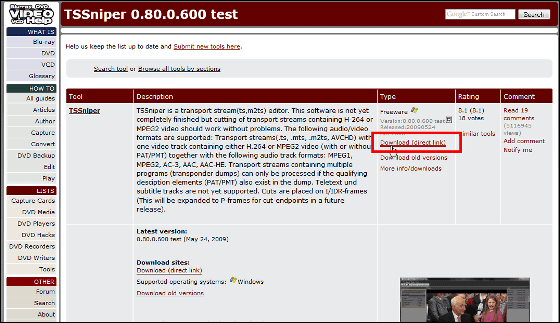 Download the downloaded ZIP fileExplzhExtract with software such as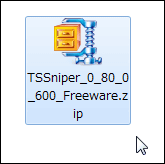 It starts when you extract the file and execute it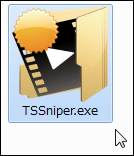 ◆ How to cut AVCHD file without deterioration

It takes a while to start up for the first time, and this image is displayed during that time, so wait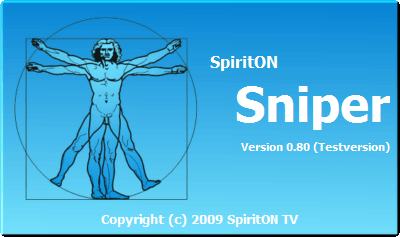 It started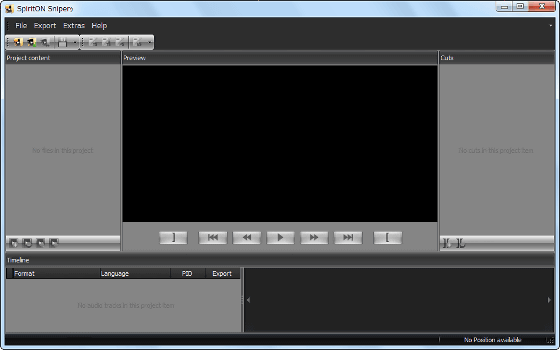 Click the upper left button to create a new project file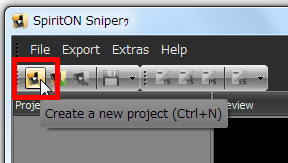 Right click on the blank area in the left "Project content" area and click "Add new file to project"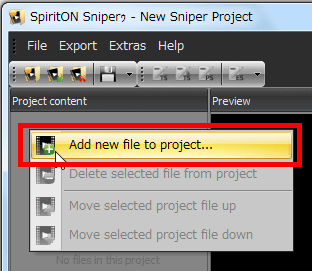 By default, only files with the extension ".ts" are displayed, so change to "All files"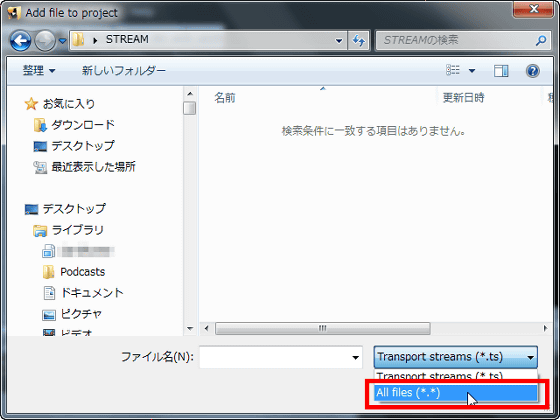 Select the AVCHD file you want to edit and click "Open"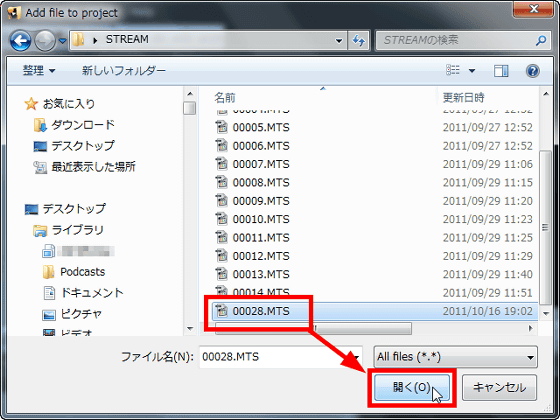 During loading, wait about 10 seconds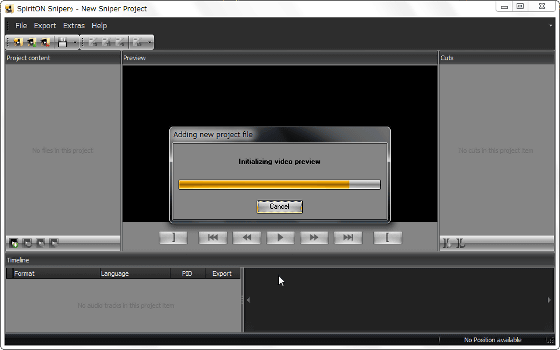 Successful reading. Drag the bar with the mouse to the beginning of the range to be cut, move it, click the start point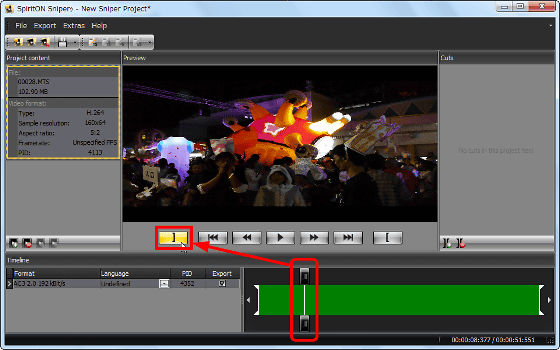 Next, drag the bar with the mouse to the end of the range you want to cut, move it, click the end point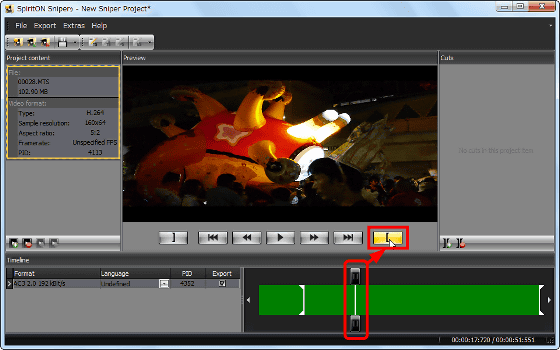 Click the icon on the right to add a range to cut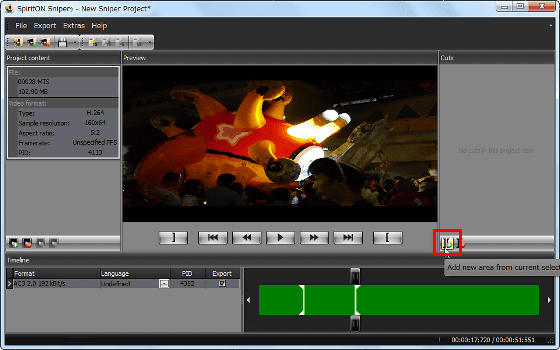 Successful addition. The range to be cut is displayed in red.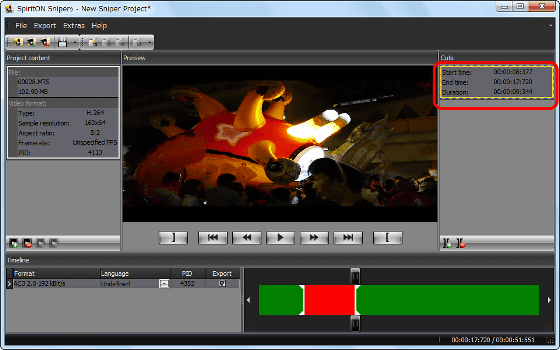 After deciding the range to cut, click "Export" and click "Export transport stream (TS)"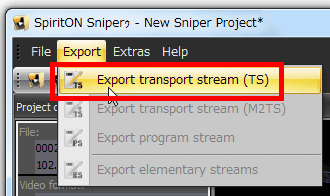 Select the folder you want to save, enter the file name and click "Save"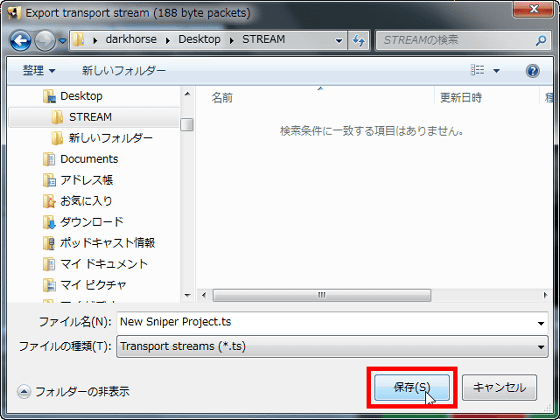 Cut out with no degradation and saving. It finishes in no time. No edits are added to the original file, it is a feeling that the file which cut the specified part is newly output and saved.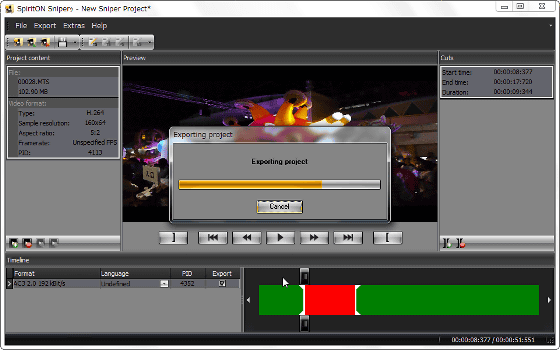 In addition, it is also possible to specify multiple places at once and cut it, so it is convenient for cutting unnecessary parts and CM cutting.