"Q-pot. Phone" review of chocolate and smart phone fusion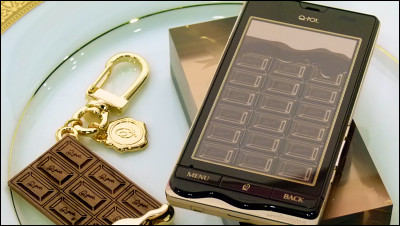 NTT DoCoMo today announced the 2011 winter model and spring 2012 modelOf smartphones that are creating a unique world view unique to the "Q-pot. Phone SH-04DI will review.

It is the third model of NTT Docomo's collaboration project with the fashion brand "Q-pot." With sweets as a motif, although it is not as high spec as Xi-compliant smartphone, functions for domestic users such as Osaifu-Keitai, One Seg In addition to the contactless charging function and waterproof function.

It was an object that was placed in the "Q-pot. Phone" exhibition area of ​​the NTT DoCoMo presentation venue. It is like "Q-pot." Which handles the design with sweets as a motif.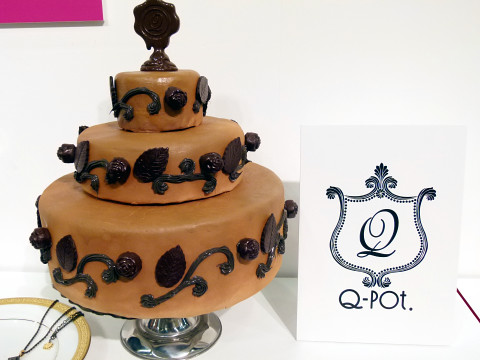 This is "Q-pot. Phone SH-04D" main body. About 3.7 inch QHD (960 × 540) liquid crystal, second generation Snapdragon "QUALCOMM" MSM 8255 (1.0 GHz) ", 512 MB RAM, 2 GB ROM, IEEE 802.11 b / g / n compatible wireless LAN, Bluetooth 3.0 + EDR, GPS, mini UIM It is a waterproof smartphone with a card slot etc. Unfortunately it was a mock exhibition this time.



back. 8 million pixel camera is installed.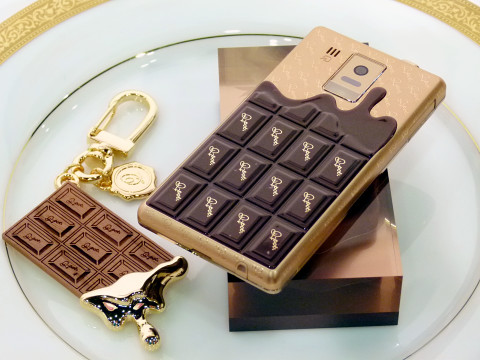 Its unique design is as if chocolate melted.



Charging base for "Q-pot. Phone". NTT DoCoMo's "just charge" support that can be charged simply by placing the mobile phone body. By the way, the base model of "Q-pot. Phone"Summer 2011 model "AQUOS PHONE f SH-13C"is.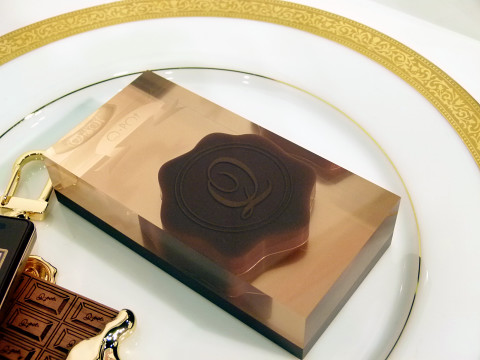 I got it in my hand. The body size is about 119 × 60 × 12.3 mm and weighs about 127 g.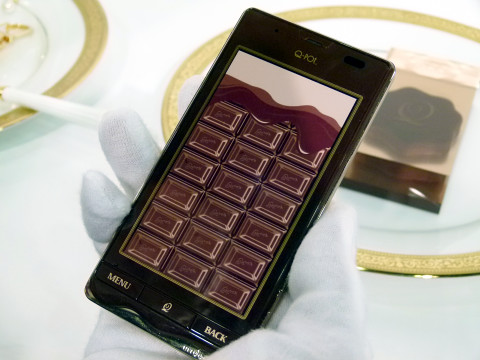 Mr. Wakamatsu Tada Aki who designed "Q-pot. Phone"



The poster looks something like this. The world view of Q-pot. Is condensed.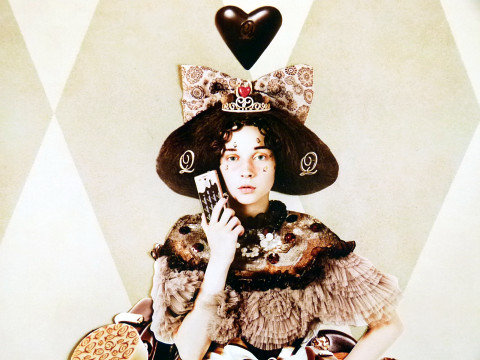 A variety of accessories for Q-pot which adorned around "Q-pot. Phone".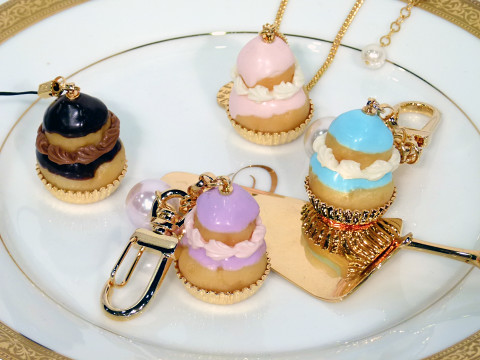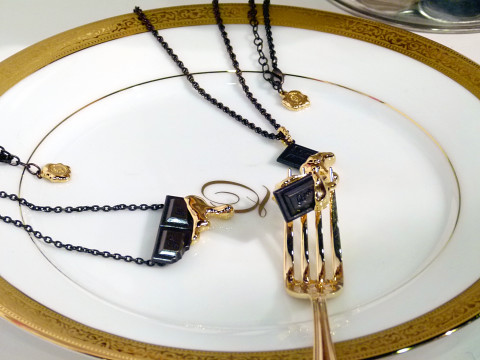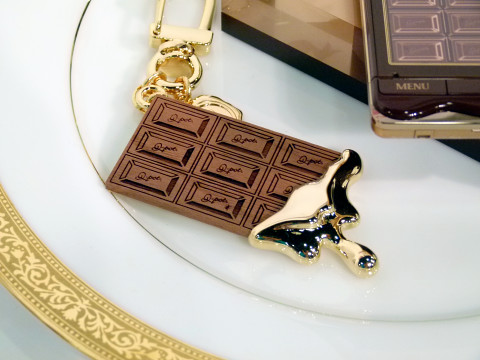 Collaboration with Q-pot. Has been carried out twice in the past, and two feature phones of "SH-04B" and "SH-04C" are released in limited quantities. It is necessary to pay attention to the limited sale of 30,000 units this time as well.

"SH-04B"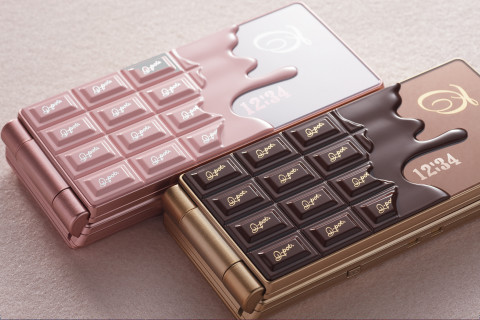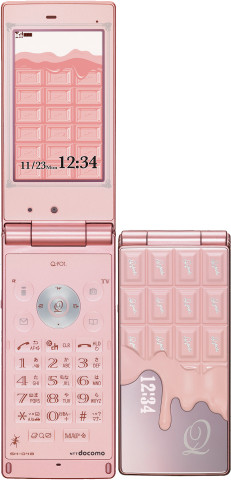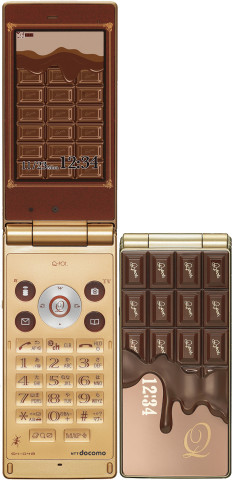 "SH-04C"