"Kurimi gold time" special packaging version which the terribly famous confectionary shop and TYPE-MOON produced unexpected collaboration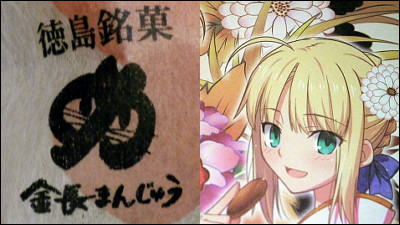 It is the seventh time this time"Machi ★ Asobi vol.7"Has grown to a size that can be said to be exceptional as a regional animation event, but its momentum has moved to an old-fashioned confectionery shop that has never had a connection with animation and games, and has been famous as "Tokushima Confection" "Showed surprising development.

With beautiful graphics and scenario completion, it has numerous fans, and currently animated "Fate / Zero"The original game of adult game brand is also producing"TYPE-MOON"As a collaboration project, I painted illustrations extensively in the packageHallelujah"Kuri Mimi Kinematsu" is released limitedly only during the "Machi ★ Asobi vol.7" period (until October 10).

Notice on sales of Machiasobi collaboration project "Tokushima Confection" Kanjo Manjuu "Sales of Kim Jong-jang, Yaked sweets, Tokushima confectionery | Hallelujah Corporation

"Kuri Mimi Kimi" (1000 yen including tax) born by TYPE-MOON and a local long-established candy store · Hallelujah collaborated.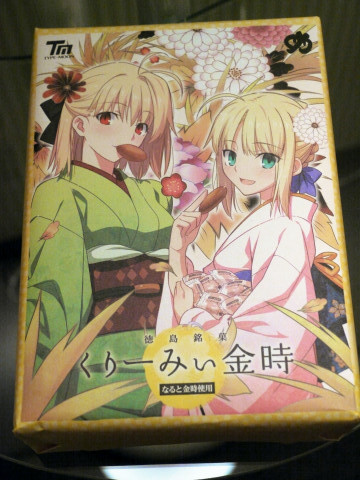 What I have in hand is the "Kuri Mimi Kimi" that is contained in this box as it is drawn.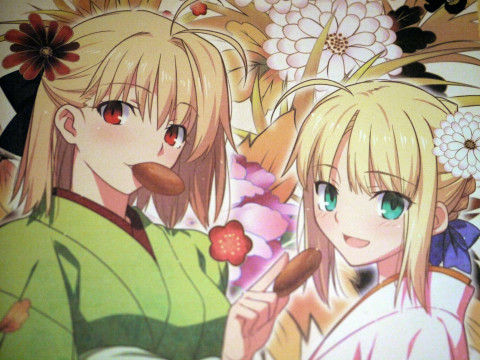 Looking at only this package which is drawn down and this collaboration dedicated illustration was used for luxury, as if a small sweet shop in town adopted the illustration of an animation package for the so-called "town rushing" It will also be visible, "Kuri Mimi Kimi"Is one of the historic" Kanjo Manju "series that Halleluja has been selling since Meiji 2, a product that was originally sold long.

"Kanri Manjuu" is known as a famous item of Tokushima before this collaboration, and if it is analogous to the specialties of other prefectures Shizuoka / Hamamatsu City famous "eel pie" About history or famous existence may be said I do not.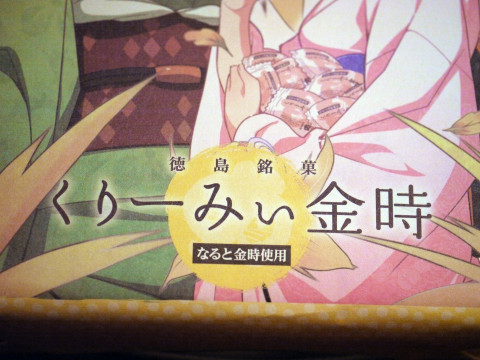 The side of the package is as simple as it seems ... ...



TYPE - MOON and "Kanri Manju" logo are lining up. Perhaps without "gore ★ Assobies" there are things that are very emotional that the logos of the two companies that have never involved in a lifetime are lined up. By the way, the origin of the name "Kinbata Manju" is said to have taken place in Tokushima (then Awa no. Country) in the Edo periodBattle of Awa TanariIt is taken from the Tachinaki Tanuki who is trying to reward the obligation that was given to the owner of the dyeing shop, which was the axis of Kim.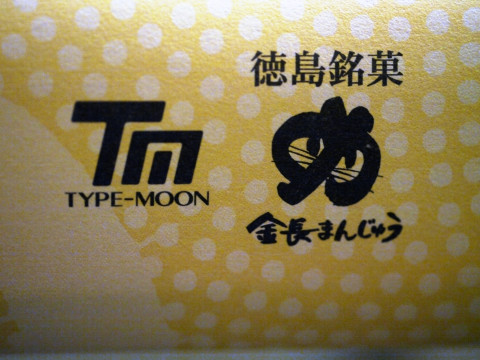 Raw material name is here. "Sweet potato" used in the ancient part is mainly produced in Naruto city, Tokushima prefectureNaruto KonemiIt is used. Matter such as butter and sweetened condensed milk, which are likely to be used in pastries as well.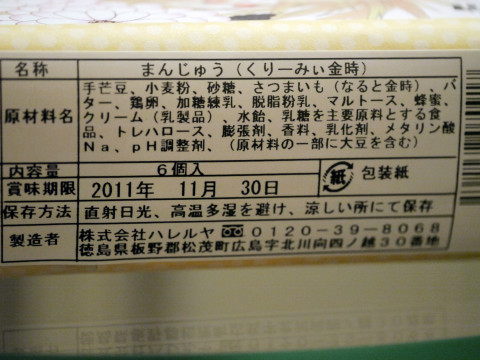 When I took the wrapping paper on which the illustration was printed, the box inside was pretty simple.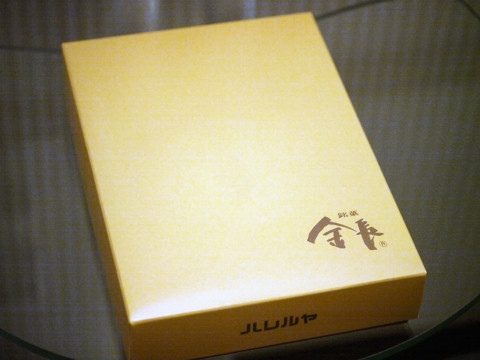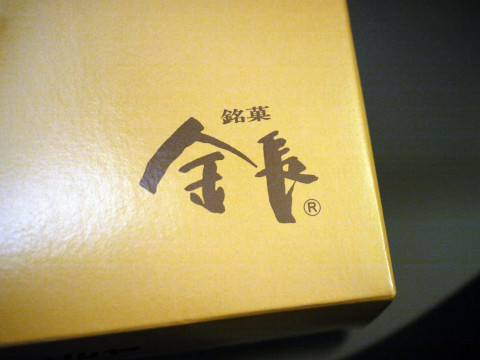 On the side is the name of the company.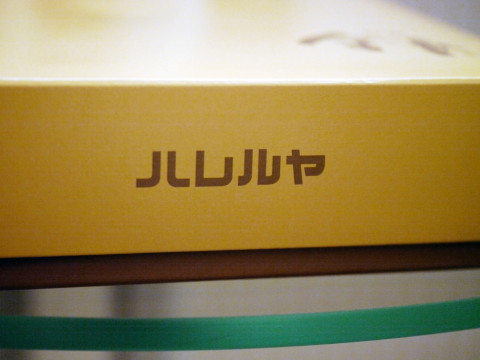 There are six "Kuri Mimi Kimi" inside.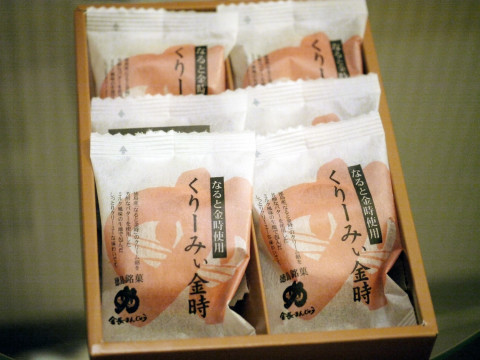 Also included are postcards using illustrations drawn. The wrapping paper is made of thin paper although it is fine quality, so this postcard seems to be useful for those who want to save illustration drawing.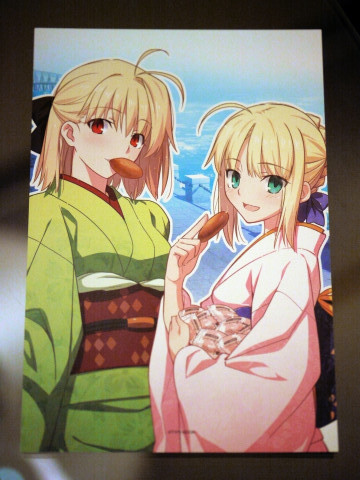 Deformed the company's popular charactersFeline ArkI have a face on the part of the stamp.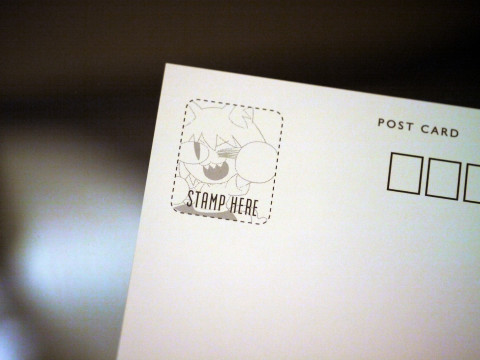 And the logos of each company are on Sumi on both sides.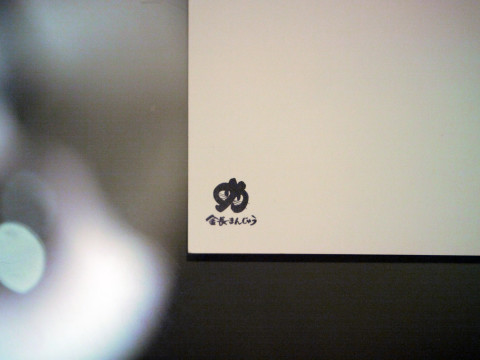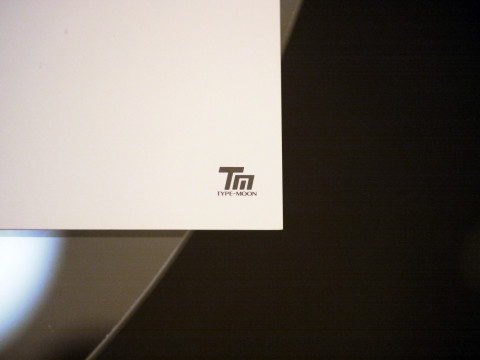 "Kuri Mimi Kinematsu" main body is packed one by one with Japanese paper bags.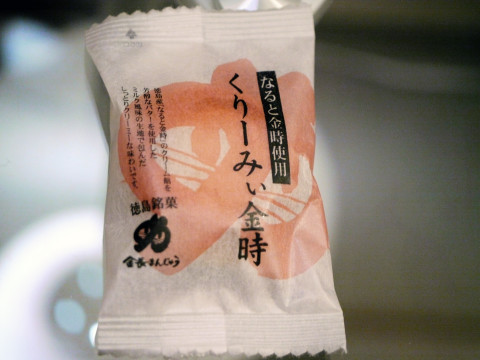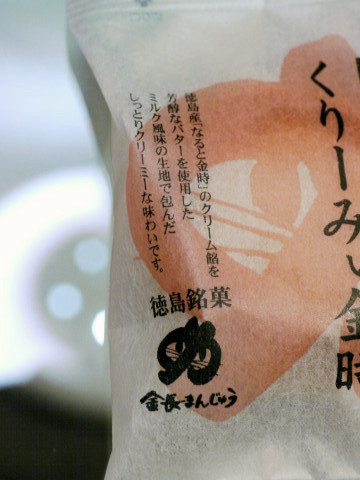 When it gets, gold is a variety characterized by rich sweetness, expectation increases for the taste of anan using it.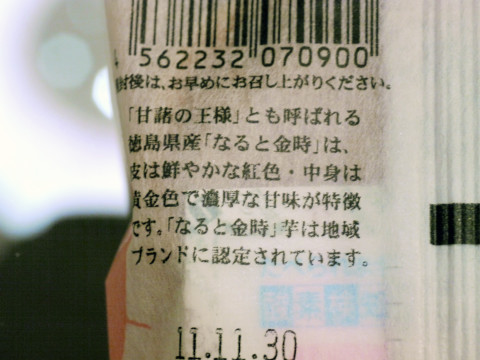 When I took it out of the bag, the manju with solid weight with unexpectedly heavy weight wrapped up while being wrapped in a plump skin.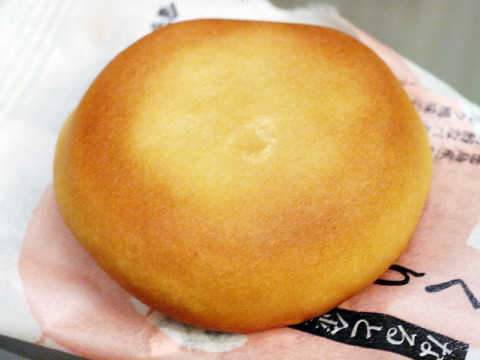 It seems that gold is used when there are plenty on the inside, and the mouthfeel is soaked. It is probably because the sweetness and richness of dairy products added by condensed milk or butter are bridging the two, because the compatibility with thin leathery and well-melting skin is bold. It was a hot green tea, of course it was good to eat with tea or herb tea. A confectionary shop that has the publicity well enough in the local without having to collaborate with "Machi ★ Asobi", thus releasing a collaboration package with TYPE-MOON is said to be "Machi ★ Assobi" on the land Tokushima It seems to be said that it is evident that it is surely penetrating.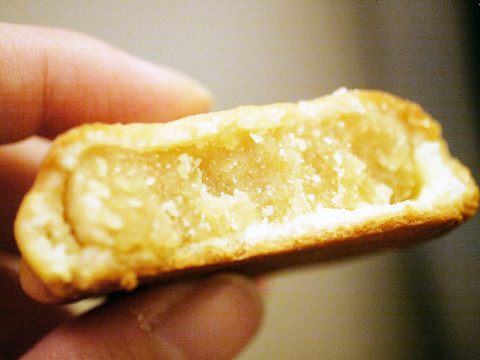 October 10, 2011 21:06 Addendum
"Kuri Mimi Kimi," a collaborative package with TYPE-MOON,3000 pieces were almost sold out in 2 days, and on the 3rd day they were in a state of shockIt was that. Although it is a limited package, there are not many animated collaboration products showing sales so far.