Whether London 's road was made autumn, naturally rather than art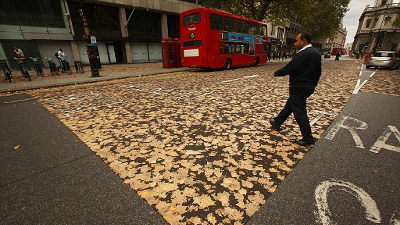 It seems that the road in London is dirty, but it is becoming a topic because the road suddenly feels like autumn. A part of the road in the center of the city is filled with leaves colored yellow and looks like a fancy art, but it seems that it is not actually artificial.

Bizarrely beautiful: The striking carpet of leaves baffling motorists and pedestrians | Mail Online

A state of the road where this is filled with leaves of trees. It seems like an artificial pattern around a lane bounded by a lane.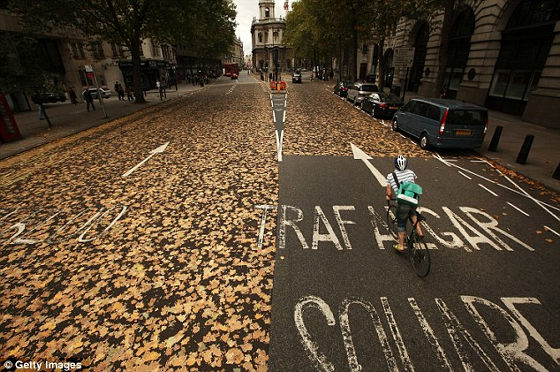 The break of the pattern is clear, and the passers-by person is too confused about the sudden change of the road.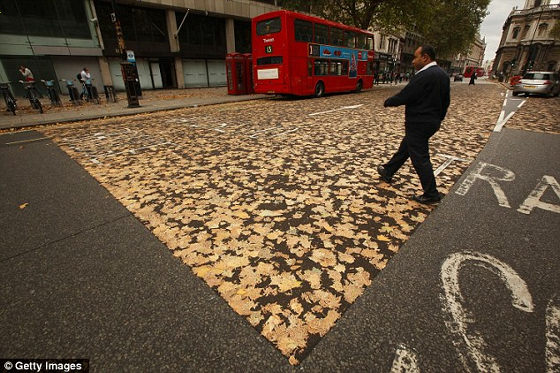 The taxi driver is strangely watching the road.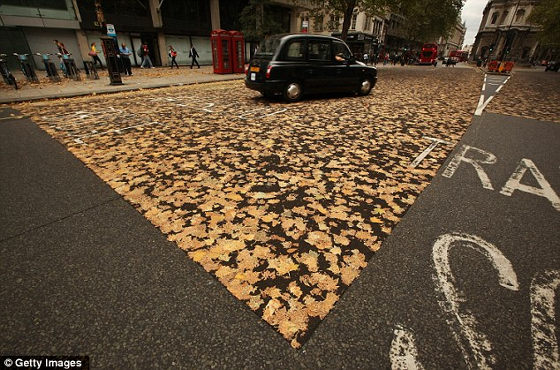 Actually, however, the pattern of this leaf is not an artificial one but apparently seems to have occurred naturally. It is thought that it is thought that the leaves of the leaves are stuck on the road on which the anti-slip process was done, that seasonal heat waves influenced the road buried in the fallen leaves and exerted strong adhesion.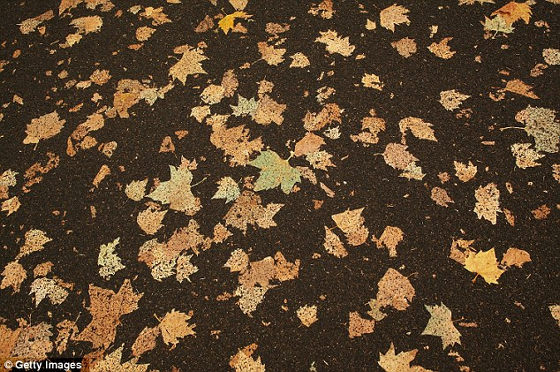 While it is a coincidence product, it matches well with the atmosphere of London, and I feel somewhat like the atmosphere.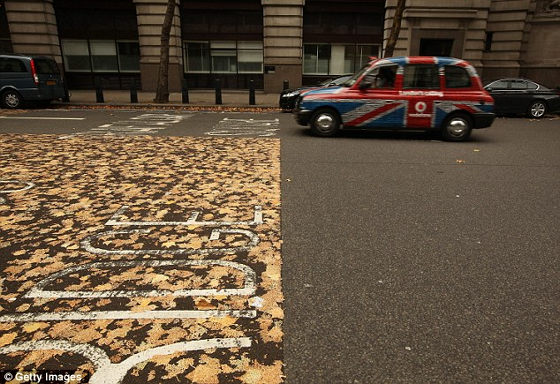 in Note, Posted by darkhorse_log