Exhibited at "PLAYABLE NEW LOVE PLUS" which gets angry when looking from under in response to gyro sensor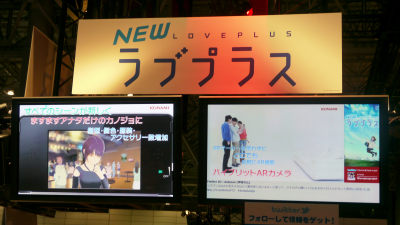 As a software for Nintendo 3DS, it is scheduled to be released on December 8, 2011"NEW Love Plus"But,Tokyo Game Show 2011He was exhibiting at Playable. This time, in addition to the function to view the canojo from all angles by taking a gyro sensor compatible and to take a picture, new functions such as "Kaleshirokku" and "canojo introduction" are installed.

NEW Love plus

Tokyo Game Show 2011 KONAMI Exhibition Information | KONAMI

At the Love Plus corner of the Konami booth, you can experience the camera mode of "NEW Love Plus" in 3DS.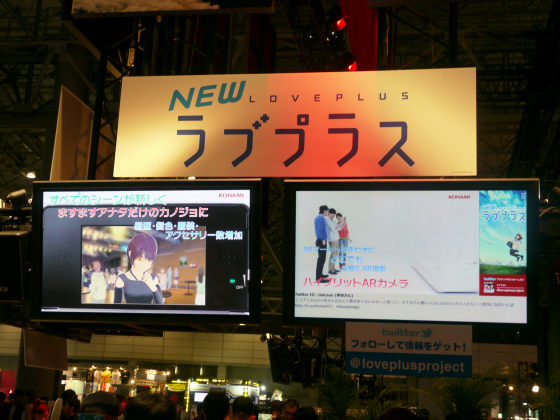 When the angle of 3DS is changed, the gyro sensor responds, and you can look at the canojo from various angles.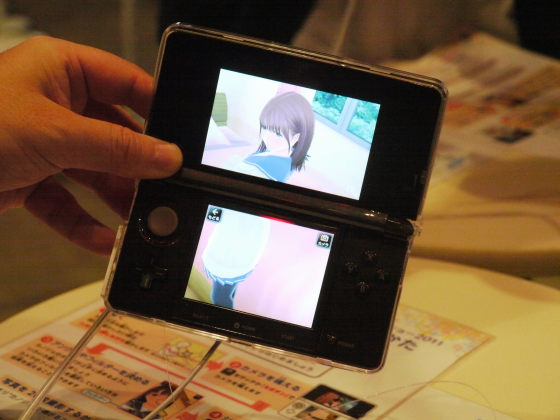 If you call the name of canojo you will respond here and face it. You can change not only the front and back but also the left and right, but also the angle of the up and down, but if you try to peek from under too much you will get angry at Canojo. It is also possible to take pictures by pressing the R button at any time.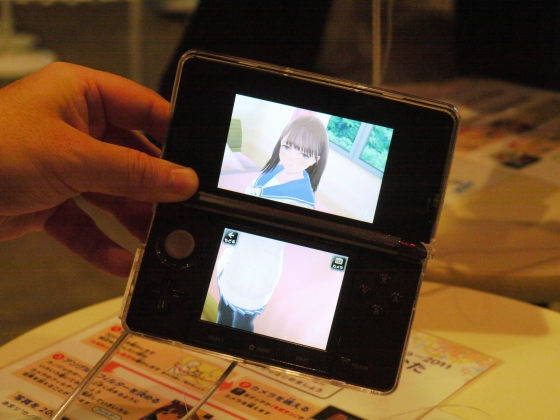 The movie below is "NEW Love Plus" promotion movie. In addition to photographing with a gyro sensor, functions such as "Carech Rock", "Hybrid AR camera", "Can introduction" are explained.

NEW Love Plus Promotion Movie - YouTube


You can introduce your friends to canojo by using "introduction of cano" function. Canojo remembers the friends I met once, and sometimes my friend Canojo and my canojo get along well.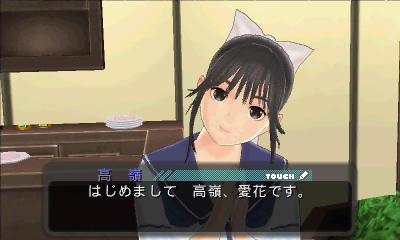 "Kaleshirokku" function is a face recognition function using a camera, you can let the player's face be remembered by canojo.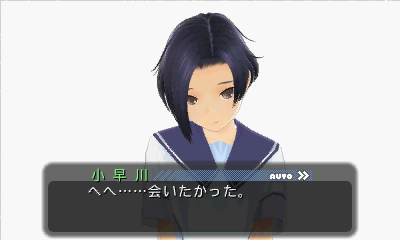 In "NEW Love plus", motion and facial expressions have increased dramatically, and clothes etc will also change according to the taste of the players.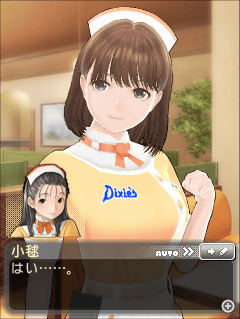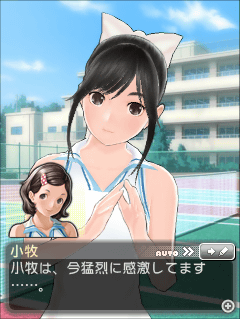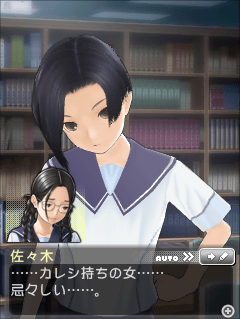 Incidentally,Konami style limited saleIt is also possible to purchase with the special Nintendo DS body with a set.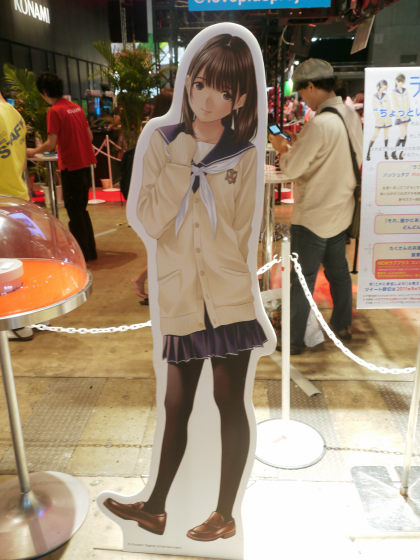 "NEW Love Plus NEW Nene Deluxe". 3D clear text file and local pinz are attached to software and special specification 3DS main body, 23,980 yen (tax included).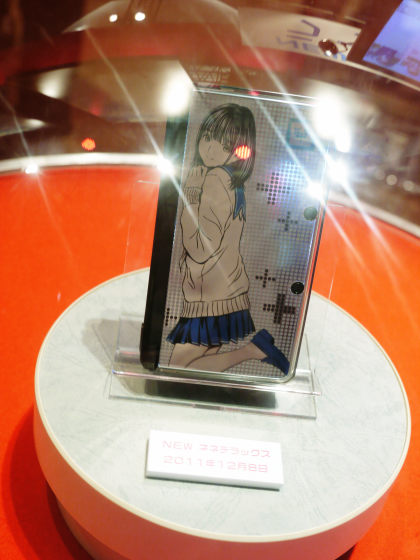 "NEW Love Plus NEW Manaca Deluxe"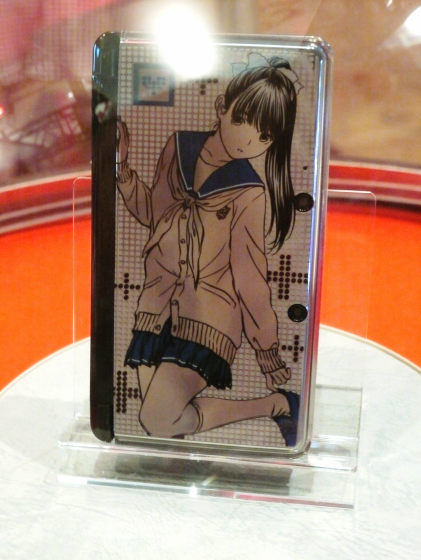 "NEW Love Plus NEW Rinko Deluxe"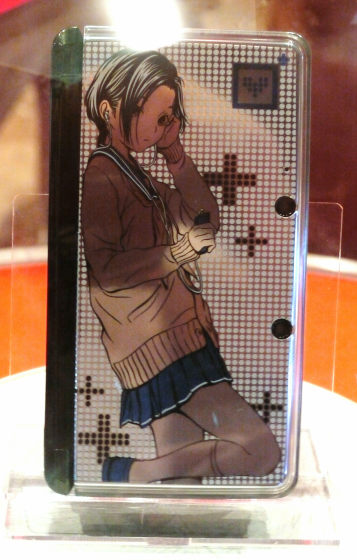 Besides that, it seems that "Complete set" which includes individual artwork of each character, collection painting collection, original soundtrack is also sold at 33,850 yen (including tax).Konami style drawing acceptance until September 25is.