New fluffy texture of Uri miso, shoes flooken & baked dish decoration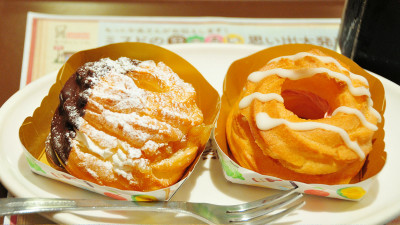 Mr. Donut's autumn new product "Shoe Frocken" & "Baked Sho-Decolet" is a pretty product that uses rare shoe fabric as both misdo. I have eaten all four types of donuts that I have tried a bit better than usual.

Shoe Frocken, Baked Sho-Deco | New Item | Mister Donut

Firstly from "baked shoji deskore".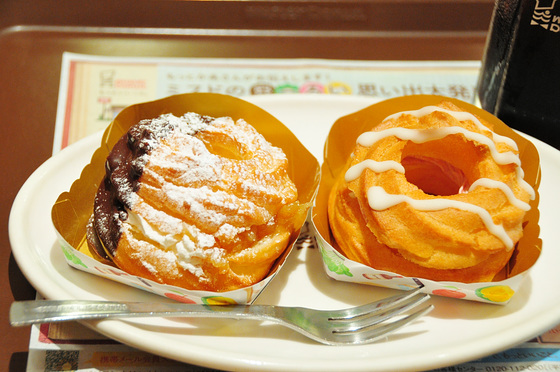 "Strawberry whip" which is sandwiched by strawberry flavored cream is decorated with icing.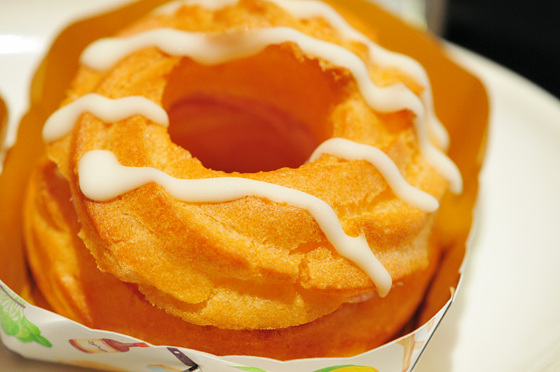 There is only the "baked" series which baked dough without using oil, the fabric is not greasy, it has a refreshing light texture. The taste of the fabric itself is not so strong, and it is quite good as the taste of the base.

It is icing of a small elegant decoration, but it also unexpected presence in the taste. Since icing is a mass of sugar in the end, the amount of Strawberry Whip that is caught in between is discreet, and the mouthfeel is not too heavy, resulting in a strong feeling of sugar taste. Personally I like the "Ichigo taste" sweets different from fruit strawberries, so it is a pity that Ichigo flavor was felt somewhat insufficient because I like it.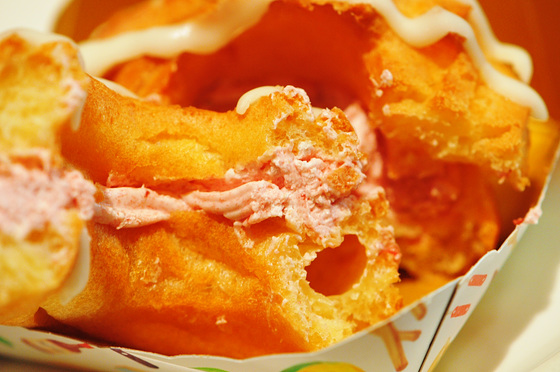 "Orange & amp; Whip" is a chocolate on the fabric, with jam and cream with orange peel in between.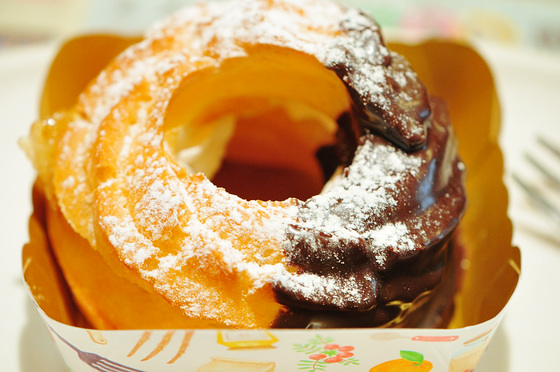 Cream is a light taste like usual misdo. The orange peel jam is a considerably thick part of the leather, and it is a level where a bit astringent and the like stands out when you stir it. As a result, I felt that the presence of the cream was hazy, the sweetness of the dough and the taste of orange peel had remained.



Because chocolate and orange peel is a common combination, it may have been good if you could eat it together, but just because it was jammed so as to avoid the chocolate cliff part, I feel like a design mistake somehow .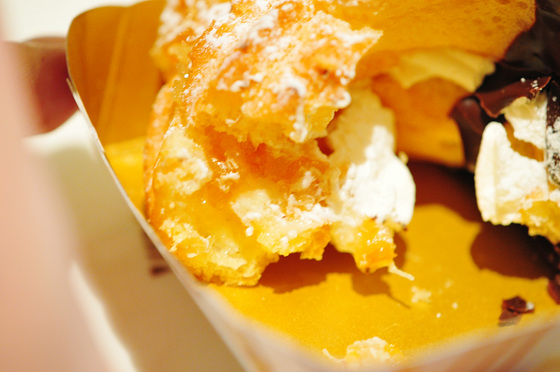 Next, we will eat two kinds of "shoe flocken" which wrapped the cream with deep-fried shoe cloth. By the way, Frocken is a German word meaning "snowflake" "snowflakes". Both are smoked with powdered sugar and cocoa powder, and it seems to be convincing to its name.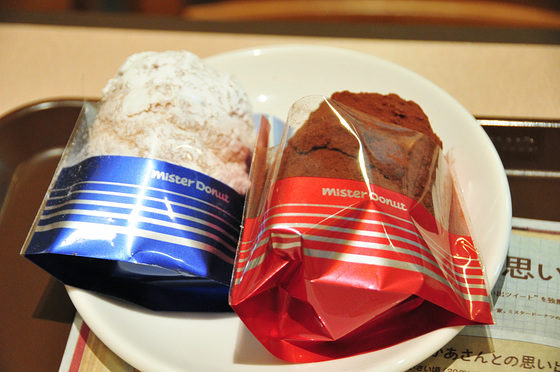 This is "Hazelnut chocolate"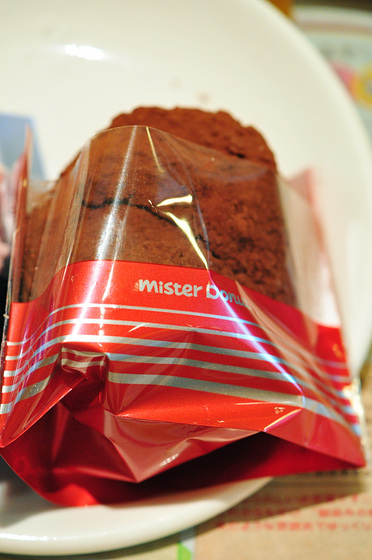 I am wearing cocoa powder all the way. As you can see from the fact that it is put into a bag and it is put out, it seems that it is better to eat with caution, especially if the powder is colored, because it is easy for the powdered powder to soak up when it gets caught.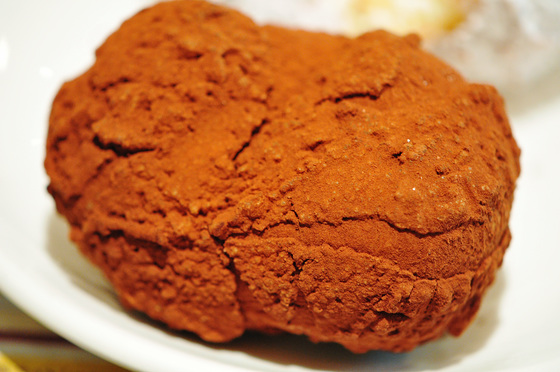 Soft and thin fabric like fluffy and air, there is a faint sweetness and gentle taste. The balance between cream and dough is also good.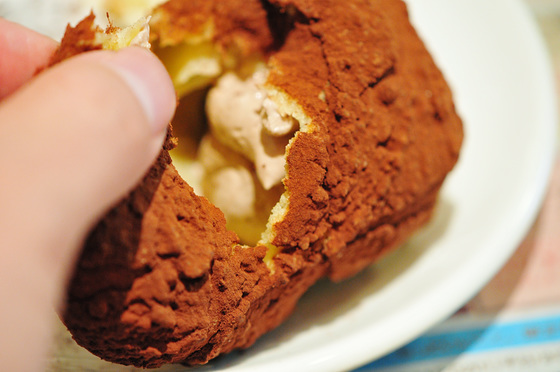 As I ate "bakeddo" before, I thought that this was fried with oil, I do not care about oiliness, soft and thin fabric like fluffy with air, faint There is sweetness and a gentle taste. The flavor of nuts is fluffy fluffy cream, the fragrance of plenty of cocoa powder, and the unreasonable taste of shoe fabrics are united, and it feels like eating pretty superb sweets. If you take a break with coffee or cafe au lait, you will feel happy.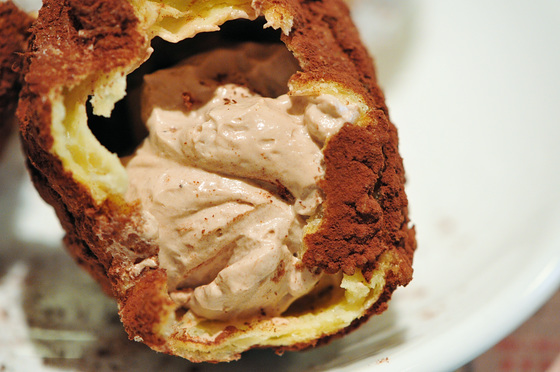 Last is "lemon yoghurt" with lemon-flavored yoghurt cream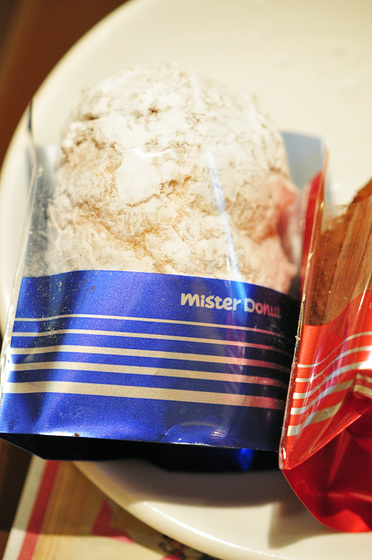 Because it is dressed in powdered sugar, it seems the closest to the meaning of the product name "shoe flocken".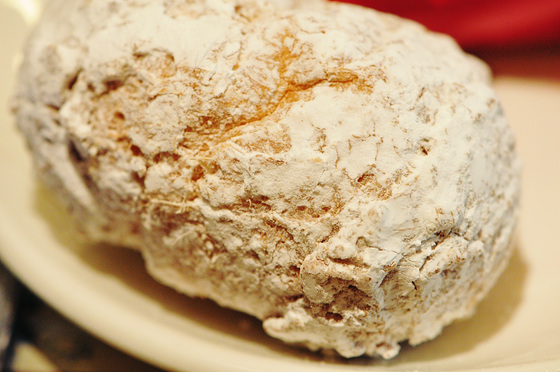 It looks like custard cream, but when you eat it looks like a cream part of lemon tart, it has a pleasant taste of refreshing fragrance of lemon to the nose while there is richness. I could still eat it even in hot weather these days.