Obesity dog ​​"Gloria", join the boot camp to return to the sheepdog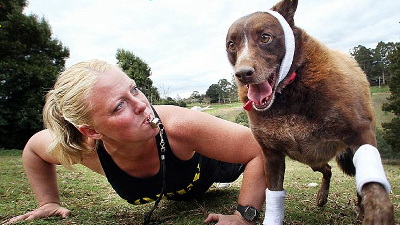 Army recruitment training program"Boot camp"It is said that training facilities for dogs are also called boot camps. Originally a training facility for large hound dogs, Gloria who became unable to fulfill its role as a sheep dog due to obesity seems to be participating in this boot camp aiming for returning to work.

No time to paws for breath! Podgy pooch put through her paces to help her find a family | Mail Online

Gloria is a 4 year old female former herd dog. I used to work as a sheep dog before, but I got relieved because I got fat.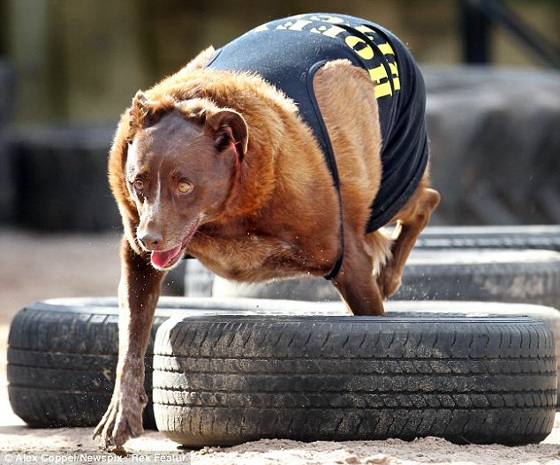 A trainer and a gloria who progress forward with wrestling a training course.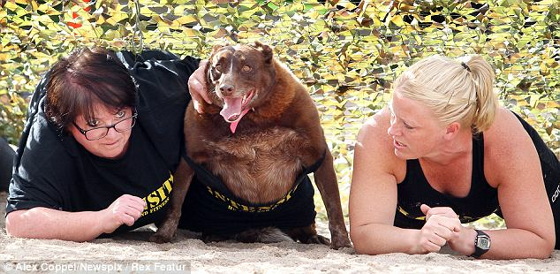 Trainer Julie 'Hoffy' Hoffman and Gloria. Hoffman decided to listen to the story of Gloria who had become difficult to find a new family from the weight problem and to return Gloria to herder dogs by herself. I heard that he bought Gloria's training without charge.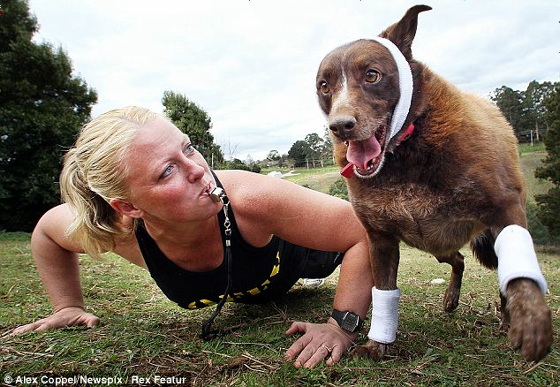 Gloria is aiming for an ideal weight, training is done to reduce the current weight by half. I would like to have a hard time by all means.