Fresh taste to eat from morning, Lotteria "Asparagus Bacon Burger from Hokkaido" Taste Review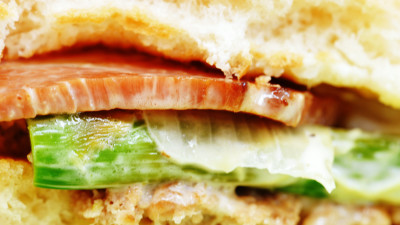 Lotteria's new product using green asparagus from Hokkaido "Asparagus from Hokkaido Bacon BurgerSince it was released, I bought it at once and ate it.

News Release Details | News Releases | Lotteria

A poster in the forehead was decorated at the shop front. It seems like I'm totally appealing that aspara is in.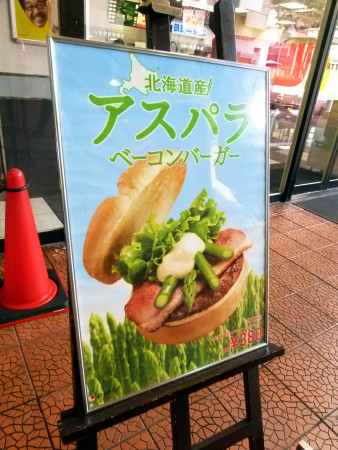 This time I have taken a takeout. The wrapping paper is light yellow-green color, a color that reminds of aspara. Individual item price is 380 yen (tax included).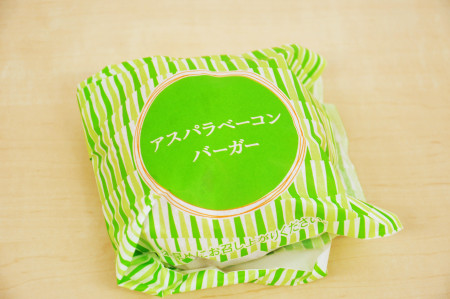 Asparagus and bacon are appearing from between the buns.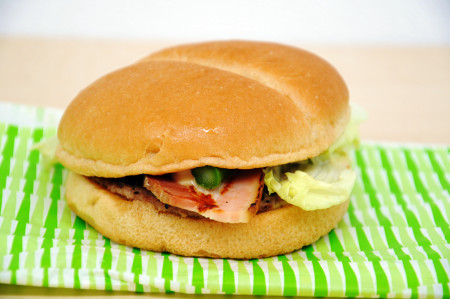 From top of lettuce and asparagus, soy sauce soy sauce mayonnaise.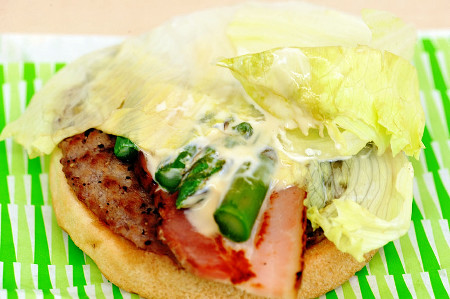 Aspara had four short cuts. From the consideration that it is easier to eat, it is cut to a length of about 5 cm.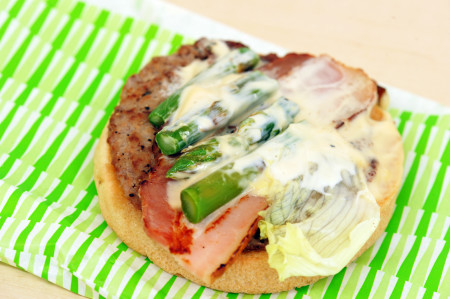 Grilled eyes are attached to bacon, and a thing with a solid thickness is used compared with the thing on the market.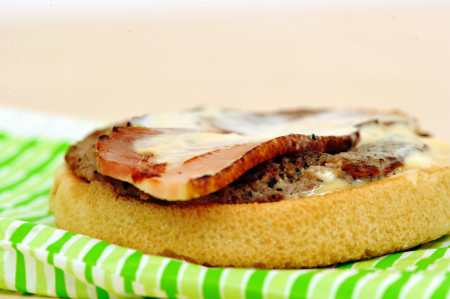 Beef's patties under it.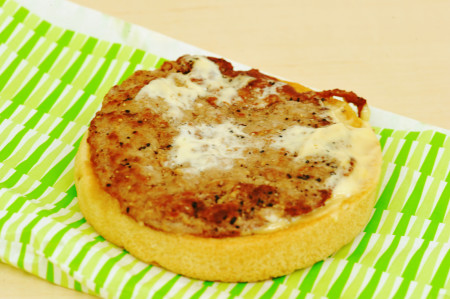 Looking closely, black pepper is attached to the surface.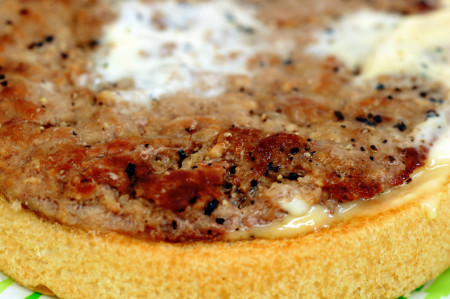 It also stuck to the back side of bacon, so it seems that it is sprinkled from behind on patties. The compatibility of asparagus bacon and black pepper is so perfect that expectation expands.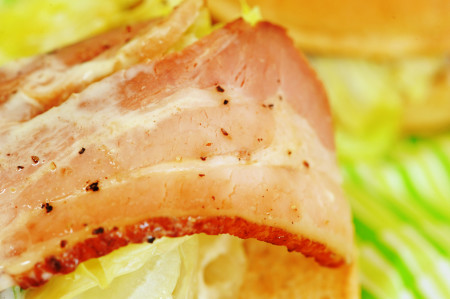 When I tried it, I felt the most presence was used as sauce, so mayoninois mayonnaise. Because it was seasoned with a little Japanese style with mayonnaise as a base, it felt that it seemed like it was good to use it for other burgers with a refreshing flavor as a creamy.

Since asparagus was chewy and sweet, it seemed like it was somewhat redundant lettuce with heat. I was able to feel the fragrance and fragrance of bacon, but regrettably I had a bit hazy before the presence of mustard soy sauce mayonnaise.

Although it is regrettable if I think that the existence of the tool has been strengthened one more step, it was a refreshing taste as a hamburger, it was a dish that can be eaten perfectly even if it is served in the time zone of the morning menu.