Exciting "Wilkinson Dry Coke" with carbonation and ginger appeared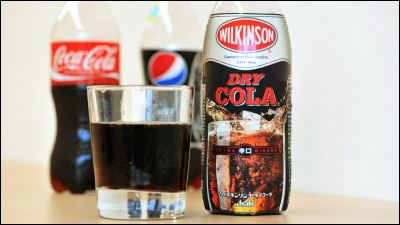 500 ml PET bottle type released in June"Wilkinson Gingeraire Dry", Followed by 500 ml plastic bottle type"Wilkinson Dry Coke"Although it was released from Asahi drink, I tried drinking immediately.

Release of "Wilkinson Dry Coke" from traditional and trusted brands | News Release 2011 | Company Information | Asahi Beverages

This is "Wilkinson Dry Coke" which was released this time.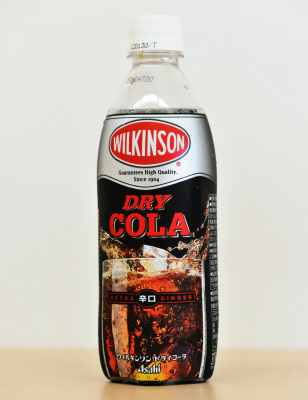 Like Gingeraire, there is a mark of "EXTRA GINGER Dry".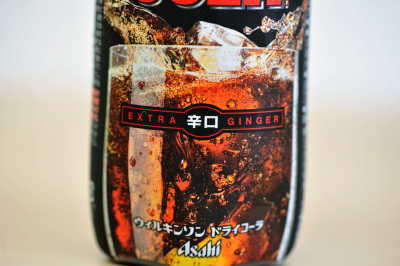 Sweetness base is artificial sweetener.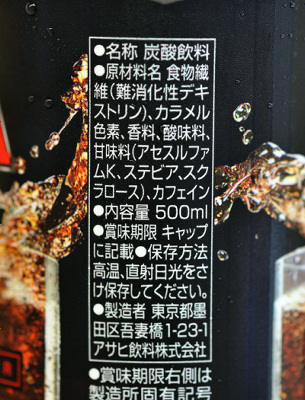 He said that he was an adult cola who added a stimulus of ginger to a carbonated strong cola.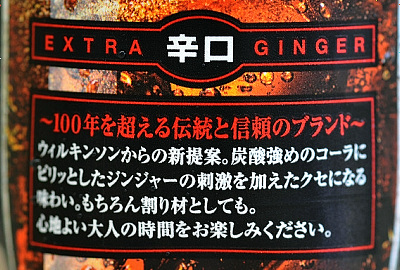 When poured into a glass, the scent peculiar to Coke spreads.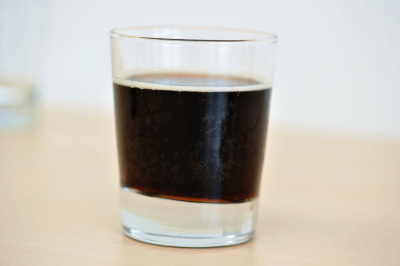 After drinking, the strong carbonic acid and the spicyness of ginger are extremely exciting and the fragrance is clear. Sweetness is fairly modest, dry impression. As a kind of sweetness, it is similar to Pepsi as it is based on artificial sweetener as well. Pour it into the glass, feel the pain when putting the nose to the glass and smelling it.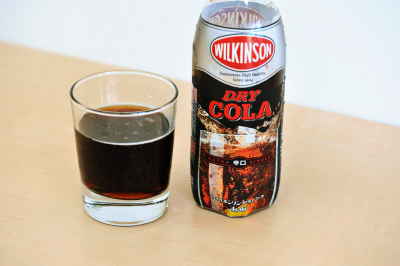 I compared it with drinking with Coca-Cola, Pepsinex.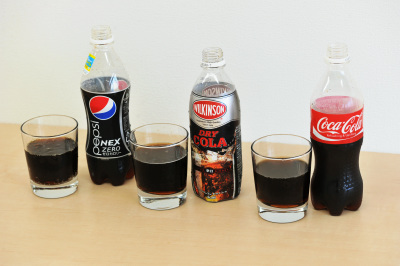 In all three colors the color hardly changes, it is difficult to distinguish by appearance.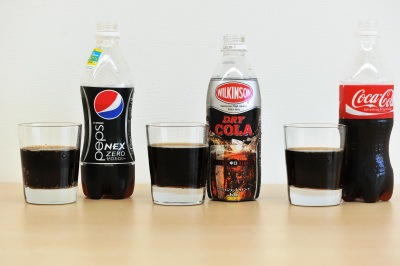 Coca-Cola has the most distinct sweetness among the three species, and as a sweetness type, it is a straight sweetness of sugar. It is a familiar taste that you are always drinking, but you can tell that it is quite sweet when you drink compared.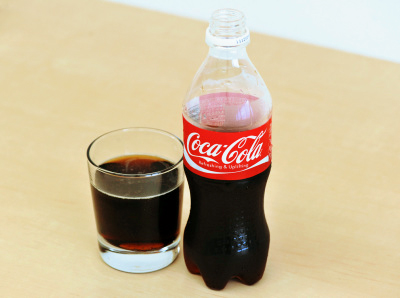 Pepsinex is a modest impression compared to Coca - Cola, but still feeling quite sweet compared to Wilkinson Dry Coke. Although the kind of sweetness is close, the dry coke has a considerably intense characterization due to the strength of carbonic acid and the spicy of ginger, so it has become quite a different impression as a whole.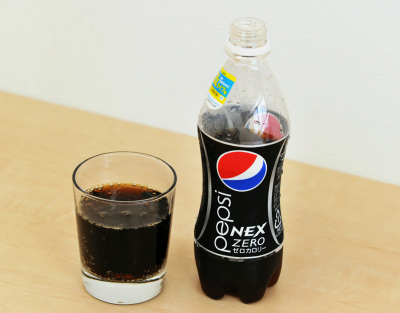 Compared to other colas, Wilkinson Dry Coke has less sweetness and dry impression, but the spicy and fragrance of ginger is quite strong, so the impression that it is a very different drink from the existing Coke. Although it is said that it can be used as split material, making rum · coke etc. with the same feeling as cola seems to be a thing different from the image considerably.