Like a ninja flying around with Pyon Pyeong and catching a green apple with full power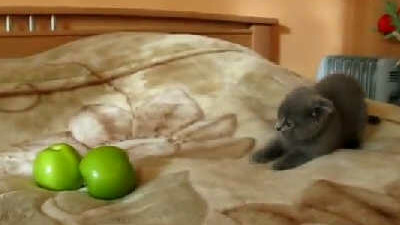 It is a cat movie that is wary of flying around Pyongpyeon with a lightweight body like a ninja against two green apples on the bed. Since quick movement is a point, I recommend you to actually watch the movie.

Kitten vs TWO scary things (котенок против ДВУХ неведомых хреней) - YouTube


Two green apples that the cat owner thought placed.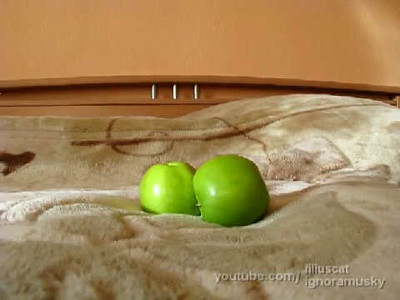 A cat sees it strangely like that.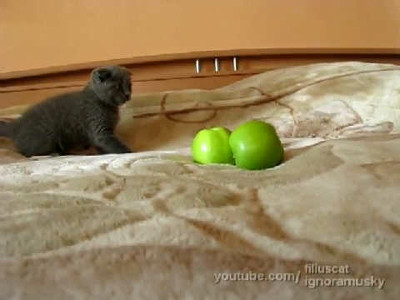 The line of sight striking sideways while keeping the green apples locked on.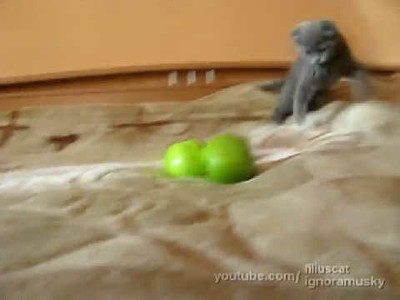 I keep observing with a distance ... ...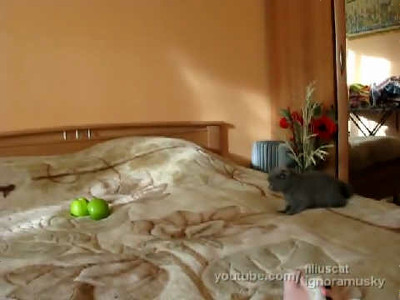 I thought and approached in a moment.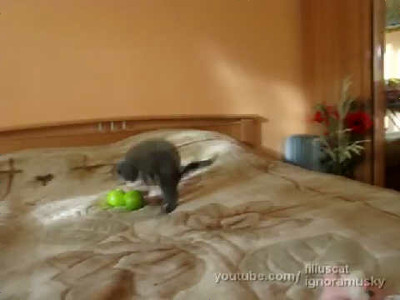 And I withdrew.Hit And AwayIt seems to be good at.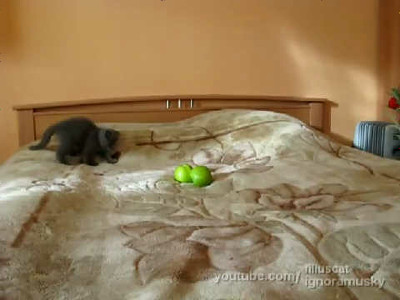 We are approaching again and observing the green apple.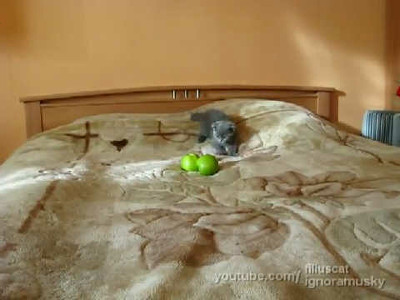 And quickly move to the opposite side. It seems as if you are watching the gap by grasping enemies carefully from all directions.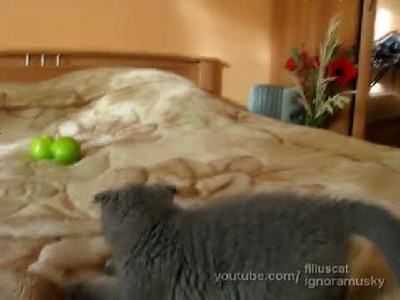 After approaching, touch the moment with the forefoot.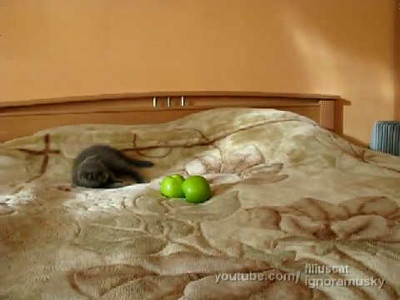 Then it is a standby time after splashing with Pyon Pyeong as if putting a paint.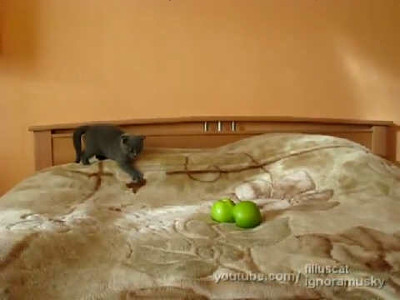 After suddenly jumping in, attack with chocon ... ...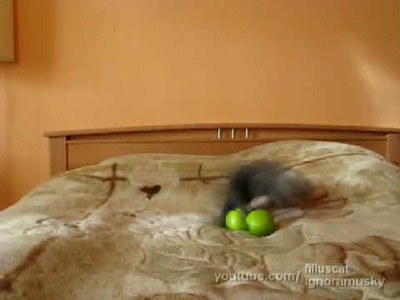 I left a distance. I am shaking for Shippo.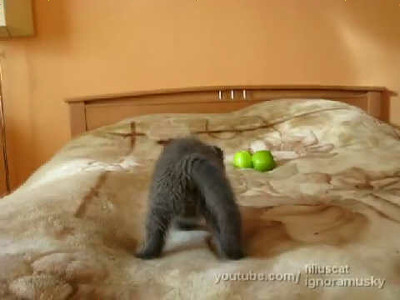 After jumping in again ...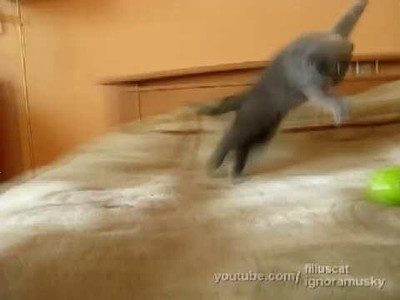 Make a wonderful rollover with Kurukuru and then wait. However, why the green apples were alarming the cat so far?