Tattoo with 76 motifs such as "Mario" "FF" "MGS" "HALO"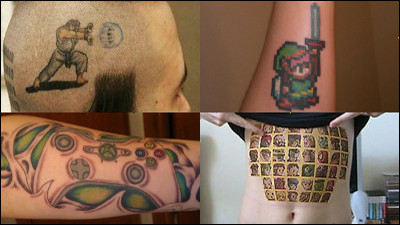 It is a tattoo 76 series with a motif of a game that I do not see much in Japan. Some things can not help but be wondering whether this picture is really okay ... ?. In the first place, I think that recognition in tattoo is quite different between Japan and the West. However, perhaps it may be that there is also a future where the "painful tattoo" that motivates animation and games in Japan with a nori like "painful car" in something rhythm.

Video Game Tattoos - Jack's Chains - UGO.com

1:"Super Mario World"Manto Mario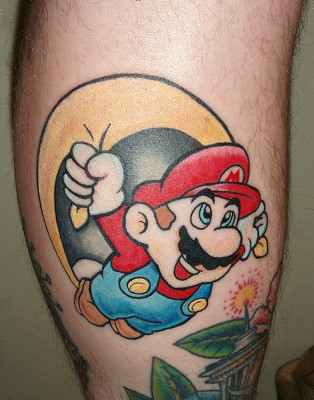 2:"Mario SeriesI'm pretty free to arrange the boss character's buggy appeared in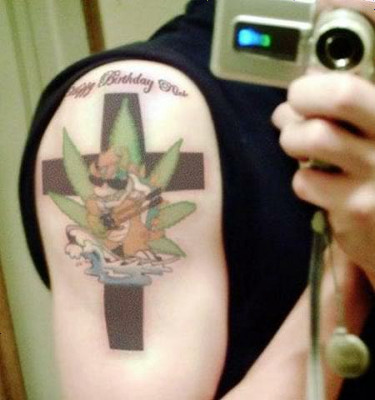 3:Also from the "Mario series" items such as super mushrooms and superstars



Four:Mario's "Star Wars"JediI am wearing costumes to wear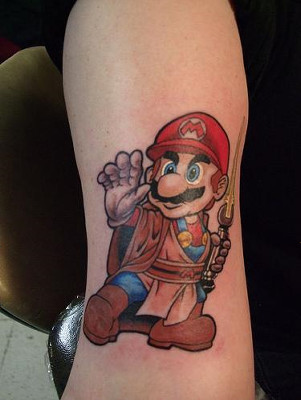 Five:"Super mario brosExpress the worldview of 'with one left arm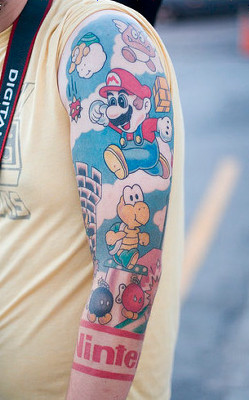 6:"Super Mario Bros. 3"Tanuki Mario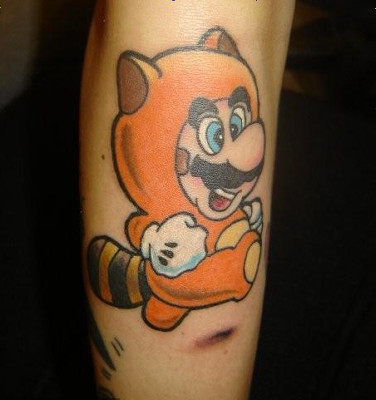 7:Also from "Super Mario Bros. 3" from Tanuki Rui



8:The "mario series" kinopio is playing a drum for some reason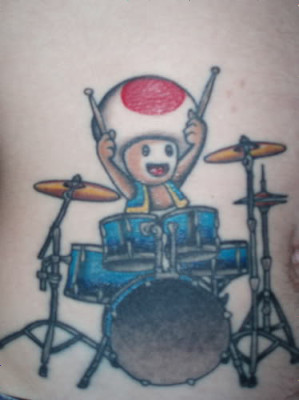 9:A sexy little sexy Princess Peach is on the killer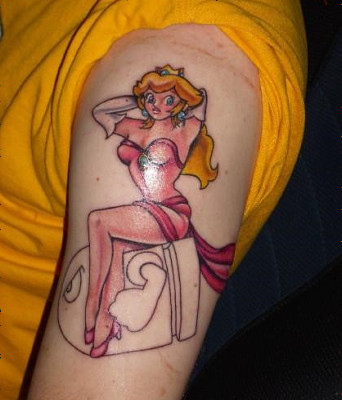 Ten:Brilliant 'Mario Series' Puck Flower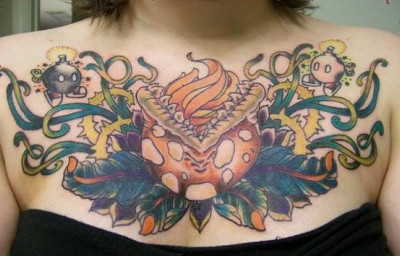 11:"The Legend of Zelda Gods TriforceThe hero link of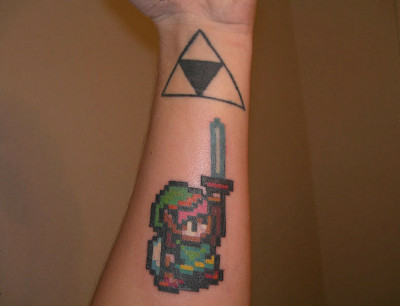 12:"The Legend of ZeldaEmblem emerged in Triforce and the Seekers tribe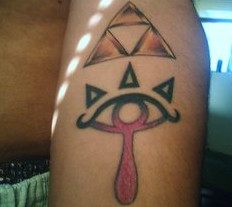 13:Heral arms of "The Legend of Zelda series"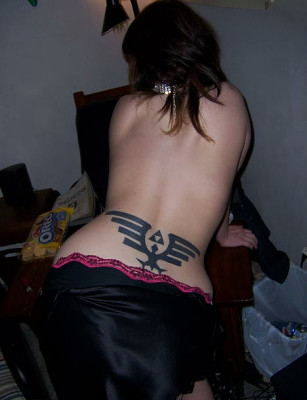 14:Heral arms on the back, master sword in hand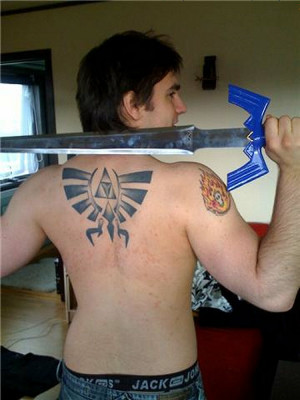 15:"The Legend of Zelda Ocarina of TimeNavi to support links with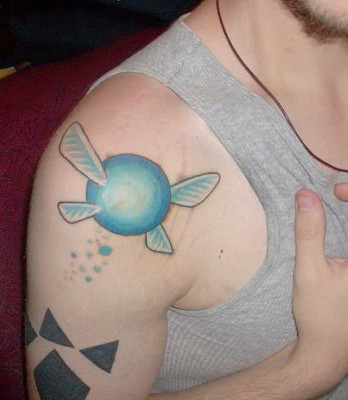 16:This item also appears in "The Legend of Zelda Ocarina of Time" is an item of jokes of jokes, ruby ​​of rubon, sapphire of Zora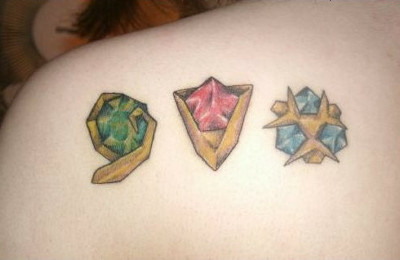 17:Child links and adult links of "The Legend of Zelda: Ocarina of Time"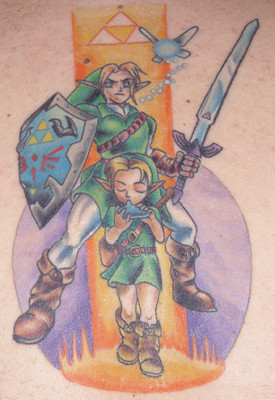 18:Anime"PokemonThe main character Satoshi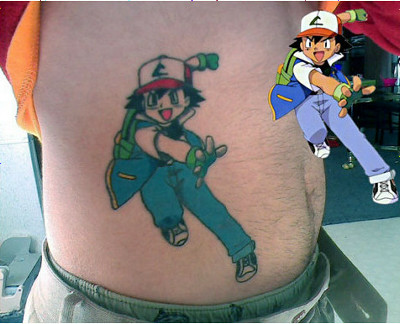 19:Healball also appearing in the "Pocket Monster" series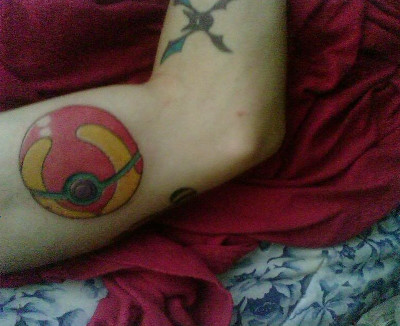 20:"Pocket monster PikachuIt is the game screen of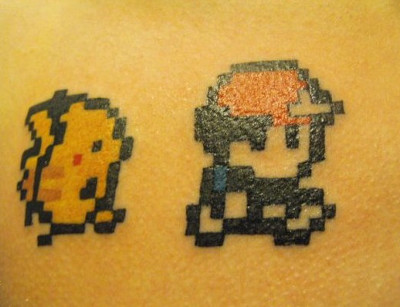 twenty one:"Metroid seriesThe leading character Samus Alan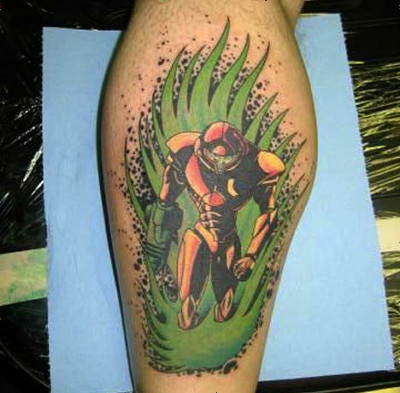 twenty two:Also from "Metroid", the screw attack logo used by Samus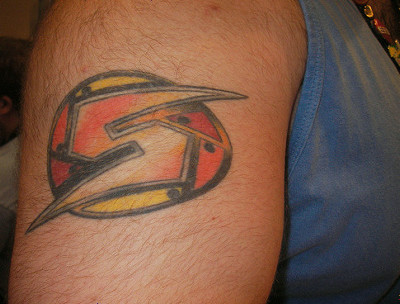 twenty three:This is a morphing ball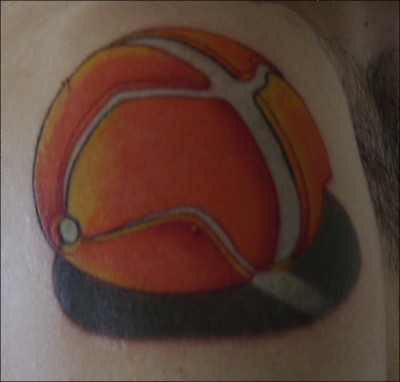 twenty four:And it is Sams.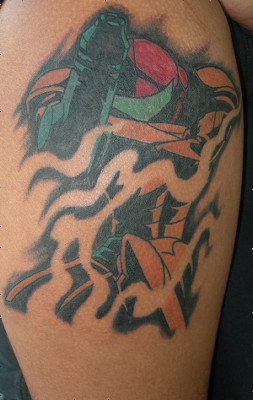 twenty five:Le Chuck of "Monkey Island 2"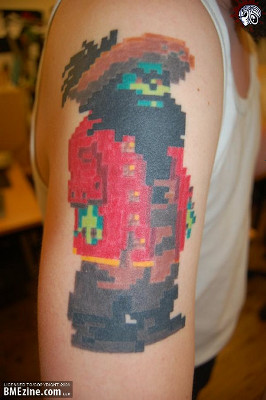 26:"Atari 2600"Released in"Adventure"s Dragon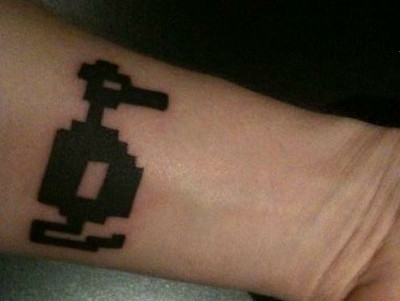 27:"Space InvadersInvader of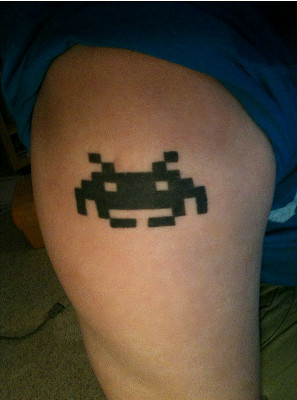 28:It is also an invader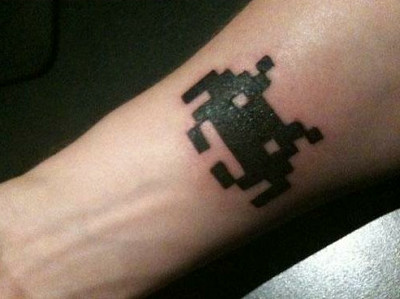 29:"TetrisHeart composed of Tetrimino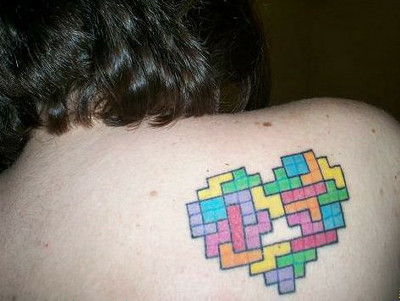 30:"GallagaThe state of the game screen of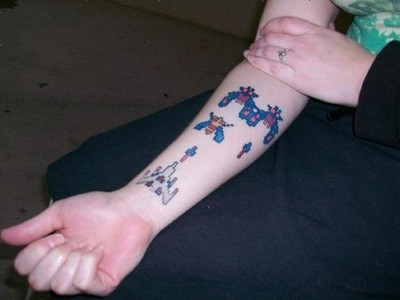 31:simple"Pacman"Game screen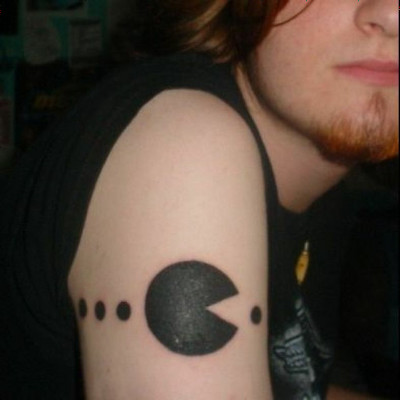 32:Kimagure, the monster of "Pac-Man"



33:Playstation dawned the dawn "Crash · BandicootFrom the hero's crash · bandiko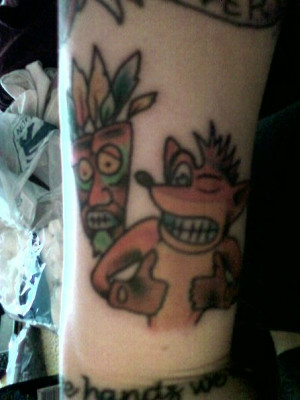 34:"Assassin's CreedFrom the Assassin Church symbol mark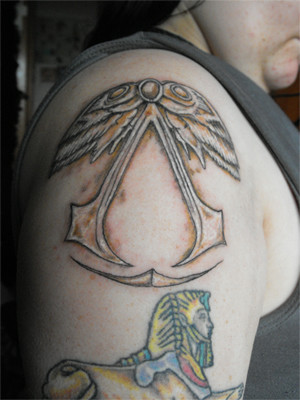 35:HD remake in PS3 has been decided "ICOMark to appear in



36:"Silent HillMark to appear in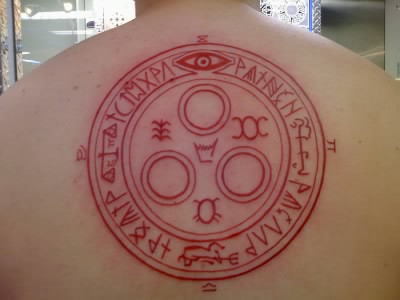 37:A masterpiece that used "itself as an RPG of your type" itself as a story "Bio shockReproducing the tattoo on the wrist of the hero '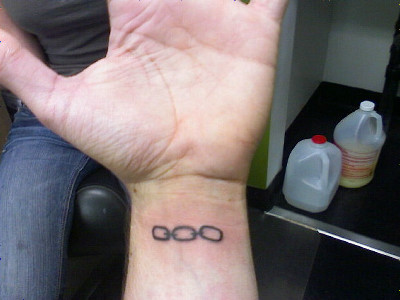 38:"Final Fantasy seriesChocobo appearing in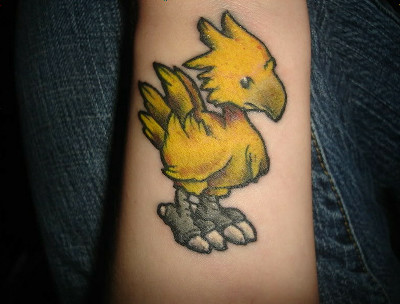 39:"Final Fantasy VIMog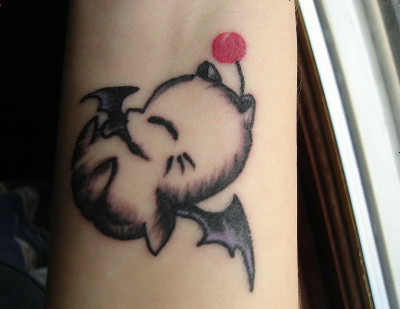 40:Boasting one of the most popular in the seriesFinal Fantasy VII'Sephiroth on the back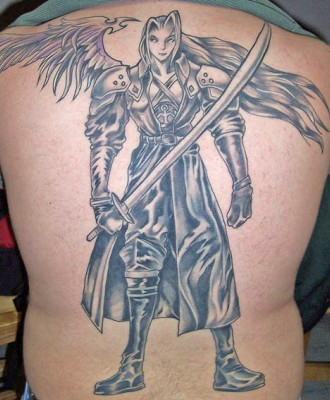 41:Also the main character of "Final Fantasy VII" Cloud Strife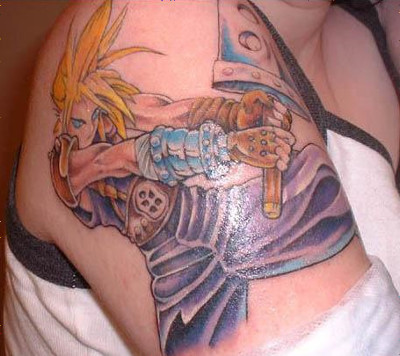 42:"Final Fantasy IXVivi Ornithia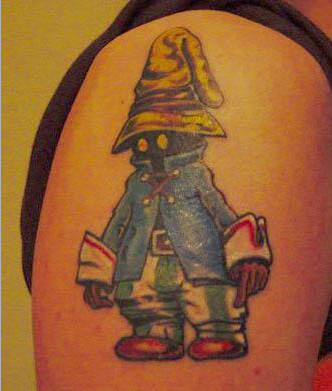 43:"Final Fantasy X"The leading character Tida belongs to the blitz ball team" Zanarukando Abes "logo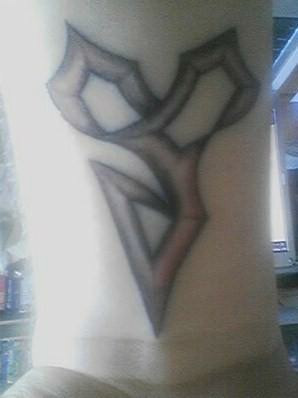 44:"Kingdom Hearts IIFrom the use of accelerator Weapons Chakram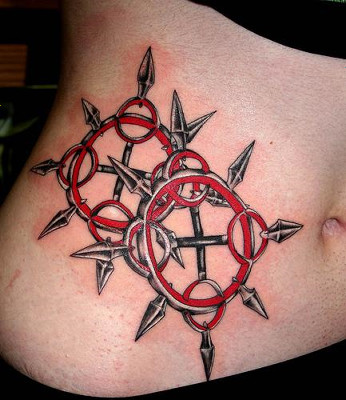 45:"HALOGrant to appear in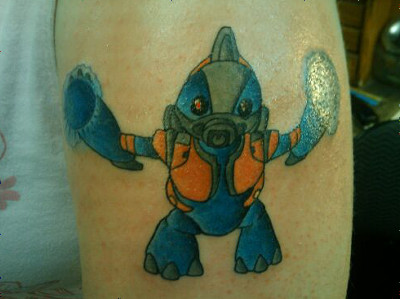 46:Also the master chief of "HALO"



47:Master chief and Mario unite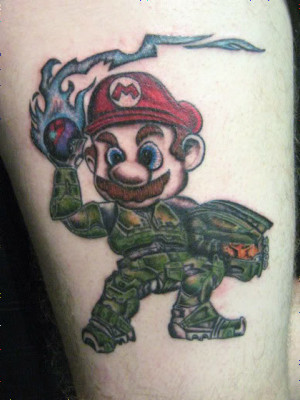 48:Weapons that appear in "Gears of War" Lancer Assault Rifle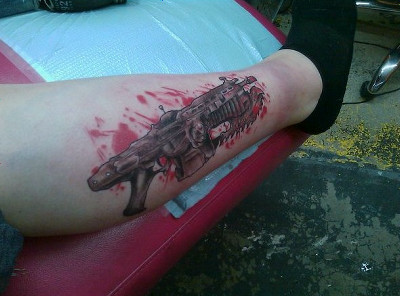 49:"Metal Gear Series"FOX HOUND" logo appearing in "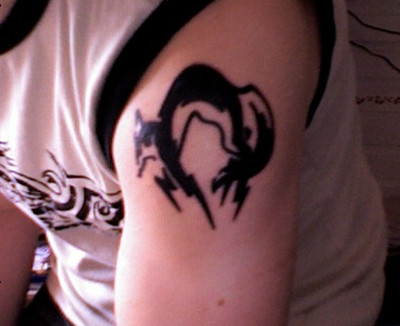 50:It is also the logo of "FOX HOUND"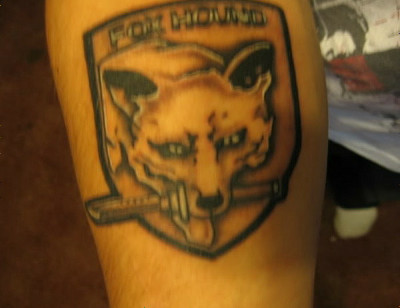 51:"Metal Gear Solid 4Old Snake used in advertisement etc.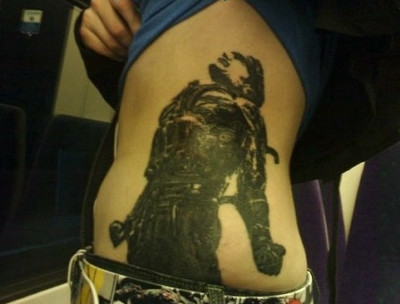 52:Hideo KojimaThe director produced "ZONE OF THE ENDERSIt's the logo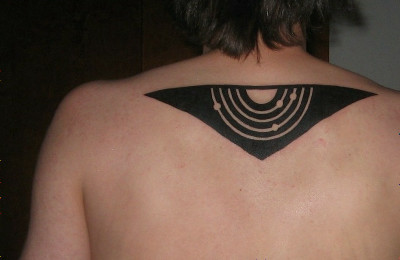 53:Big on the back "God of WarThe eyes of the protagonist Crayitus of the series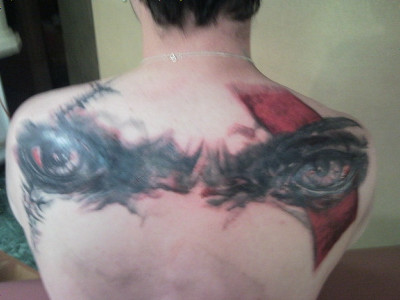 54:Also the face of Kritos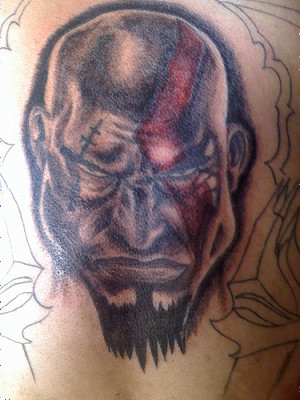 55:Cratos attacking the enemy. It seems that it is often chosen as a tattoo motif only in popular series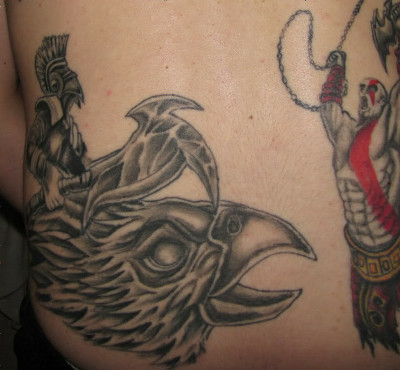 56:Nintendo logo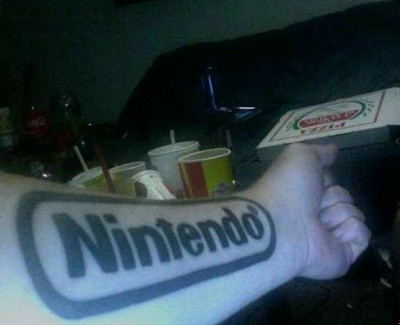 57:Game BoyIt is the main body.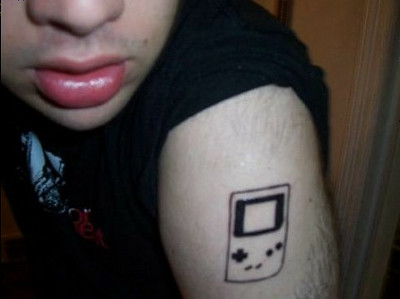 58:Controller of the family computer "Nintendo Entertainment System" released overseas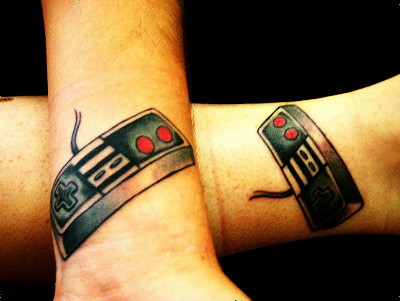 59:Family computer dedicated controller "Power glove"is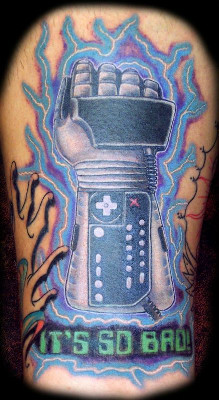 60:"Xbox 360" controller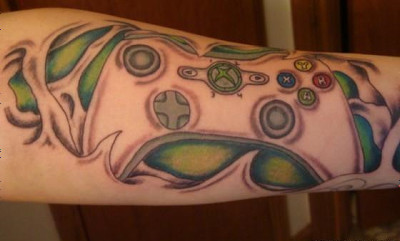 61:Popular music games in the West "Guitar heroButton on the guitar controller to use with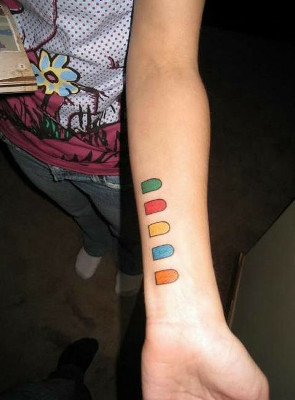 62:"Rockman XFrom the hero's X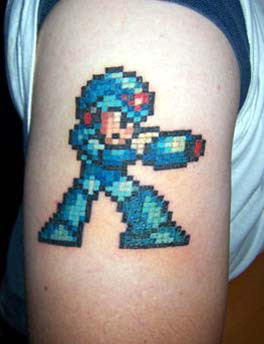 63:"OgamiThe main character of Amaterasu. Below that is "Princess MononokeThere is Shishi God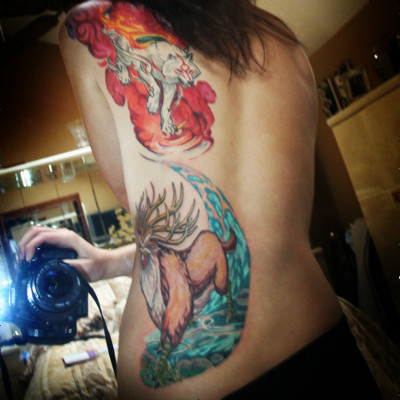 64:"Street fighter series"Ryu has released a wave fist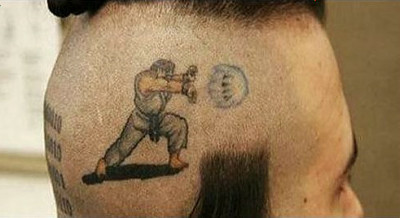 65:"MARVEL VS. CAPCOM 2 NEW AGE OF HEROESCharacter selection screen of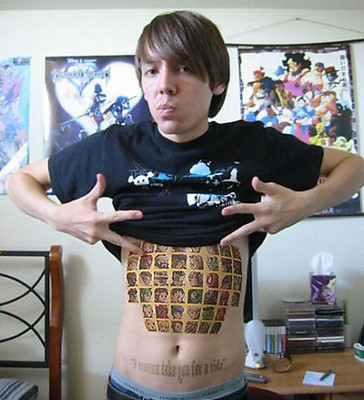 66:"Seoul seriesSoul Edge to appear in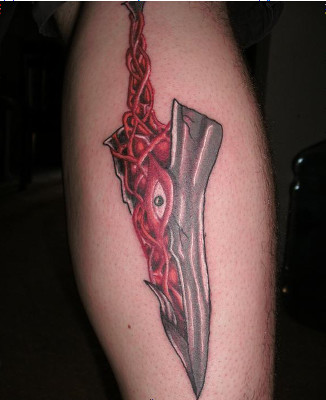 67:"Mortal Kombat" logo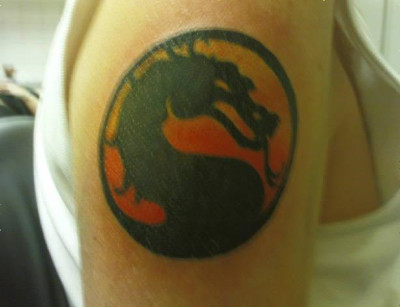 68:Popular fighting game overseas "Mortal KombatSub-zero and Scorpion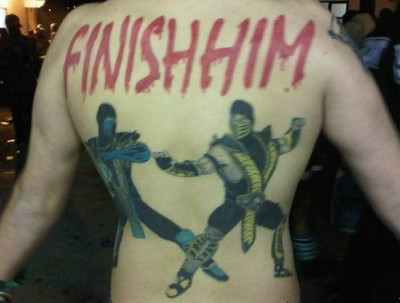 69:"SegaIt's the logo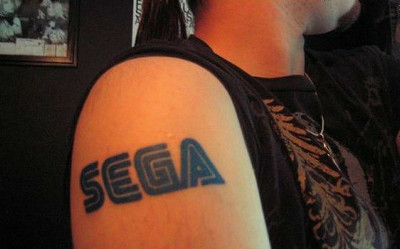 70:"Sonic seriesRepresented by the entire arm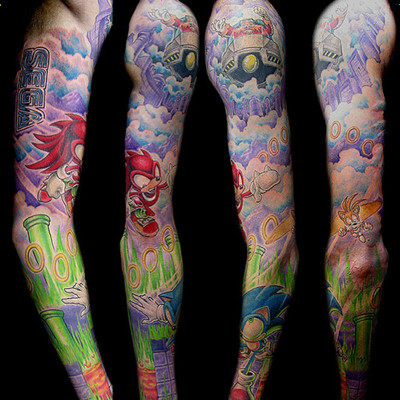 71:"PortalLove and Lies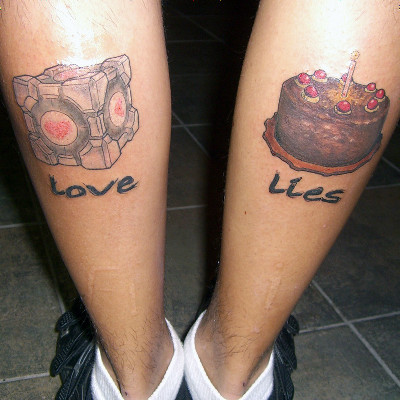 72:"Spyro The DragonIt's a spiro of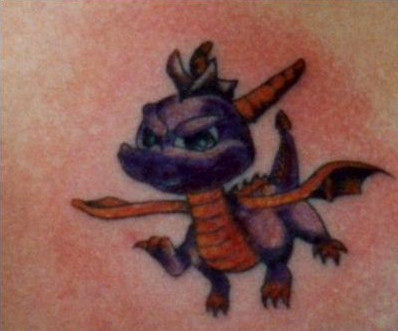 73:Also Spiro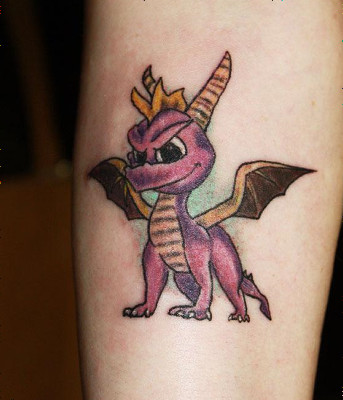 74:"Quake III ArenaThe logo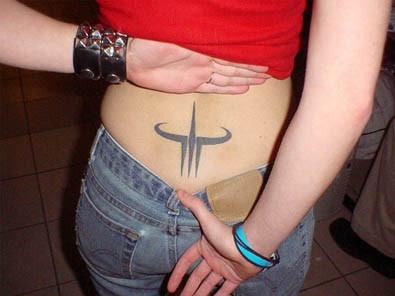 75:"World of WarcraftThe coat of arms of the faction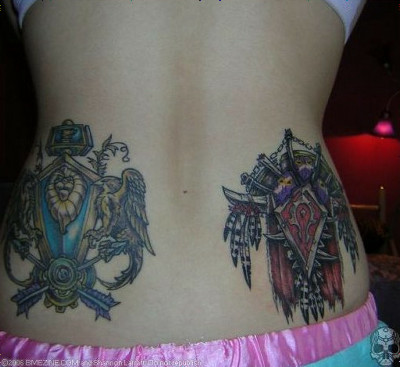 76:Also from "World of Warcraft" Murloc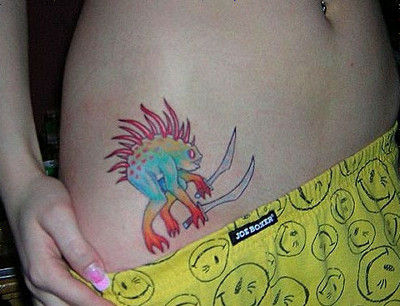 in Game, Posted by darkhorse_log