"Cool china of natural ginsenga produced from Goto Islands" Denny's Summer 2011 summer menu 1st taste review Review


Denny's started offering the first summer new menu from June 21, so I went to eat at once. The keywords of this time are three of "cool", "health" and "spicy".

(PDF file)Denny's in the summer decorates the table with "cool" "health" "spicy" three 'word'

Arrived at Denny's.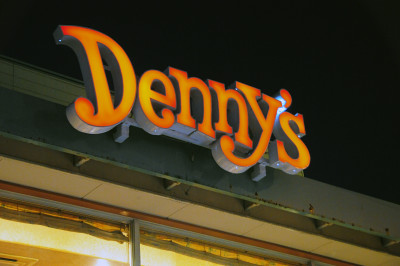 Order completion is completed immediately. Because there are quite a lot of kinds, I decided to eat soon so that the table is not buried.

First of all, we arrived at the table "250 cold potage using 8 domestic vegetables".



A cold potage using eight kinds of vegetables, onions, cabbage, carrots, cabbage, soybean sprouts, broccoli, green asparagus, celery. To be honest, you can quickly understand the onion, but the level you do not know for a moment unless you listen to what the menu contains. However, it is not bad as a taste, it is well-balanced. Rather, even if celery etc. are contained, I do not know it, so it may be suitable for making children who do not like vegetables eat.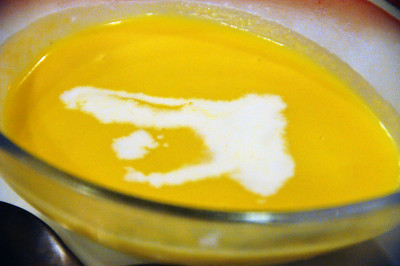 "Lasagna of rice with eggplants" 780 yen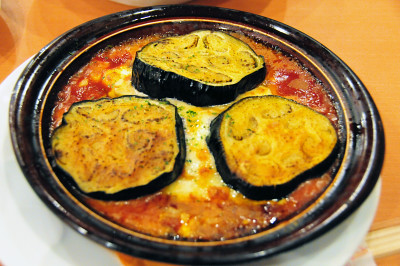 The impact of eggplant on the appearance is enormous dish. Because this eggplant is big and juicy it is very satisfying. It is creamy with cheese flavors, but some seem to feel that there are many volumes as the seasoning is dense.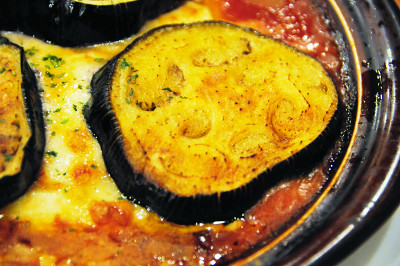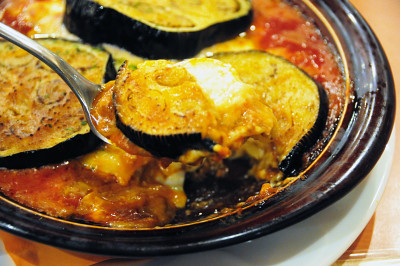 "Assorted baked summer vegetables 8 kinds" 430 yen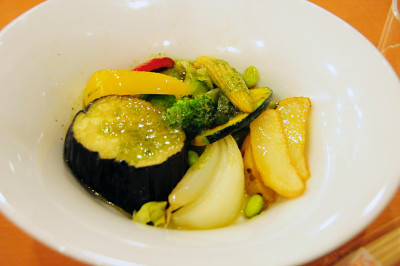 Basil sauce is a splendid seasoning. Baked vegetables are not odorless and can be easily picked from vegetables even those who do not like vegetables. Because it seems that it can be plus at 350 yen if it is a salad set, it is quite ant to combine in sets.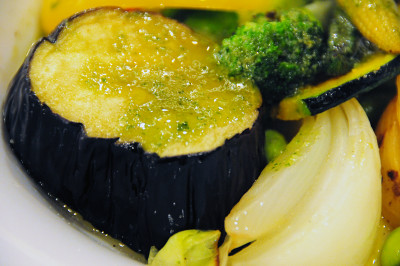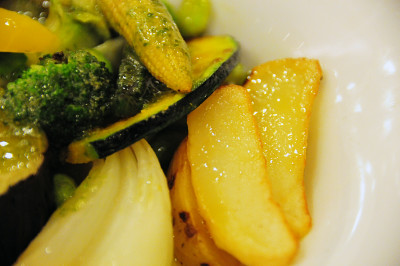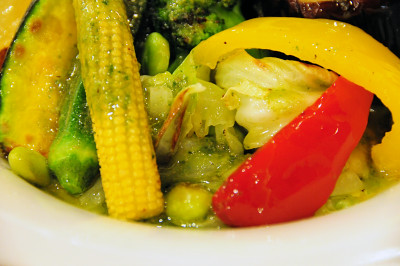 "Korean-style tofu and avocado's Kimchi salad" 380 yen. Although the combination of tofu and kimchi is not so far off, it is an ordinary menu of impression that it is not even more than just making it a salad.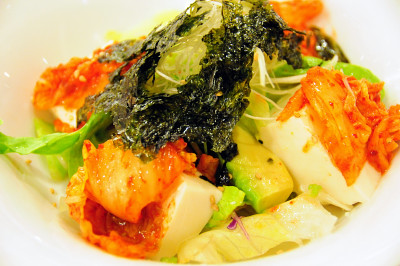 "Baked cheese rice with quaternary pig and kimchi" 780 yen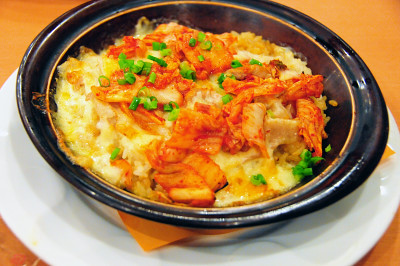 Cheese and rice is a combination not uncommon in Itamesei, and there is a kimchi with good compatibility with rice there. There are not a few people who like kimchi and cheese combination too, so if you are such a person, it may be irresistible that the crispy texture of Kimchi was made with the crispy texture of this cheese. On the other hand, if you are satisfied with the combination of pork, kimchi, rice, cheese and rice, others will feel snake feet, goods separated according to people.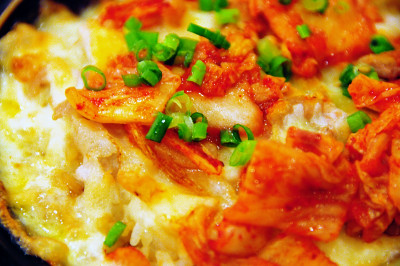 "Tonteki Kochujan flavor of quaternary pig" 980 yen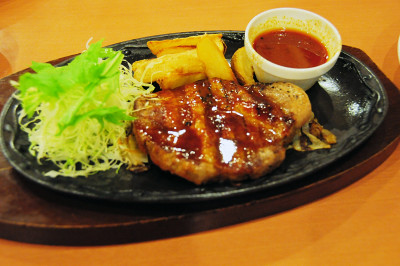 Although I imagined a slightly dry menu from the sound of pepper flavor, the spicyness is quiet. The meat is thick and juicy, but for this menu I thought that it was okay even if the seasoning was darker a bit ... ....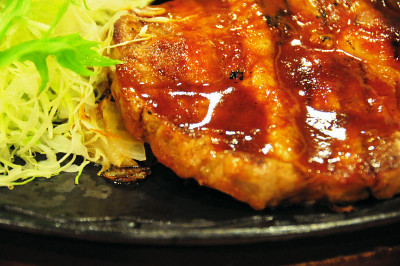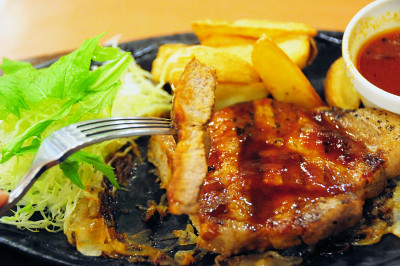 "Quaternary Pork Silky Pork Hamburger Cream Custard Mustard Sauce" 880 yen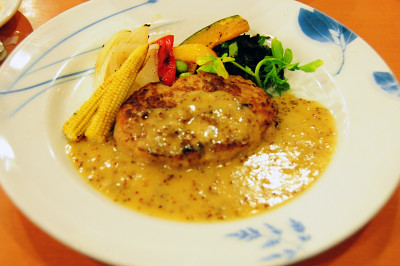 Pork hamburger has added a lottery to patty, and a crispy texture is added, and it is quite easy to eat. The cream mustard sauce is not spicy and slightly sour taste, it fits well with this pork hamburger and it is a satisfactory dish as long as you do not dislike soy mustard.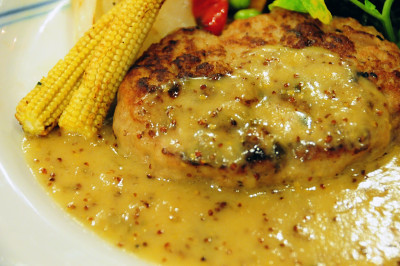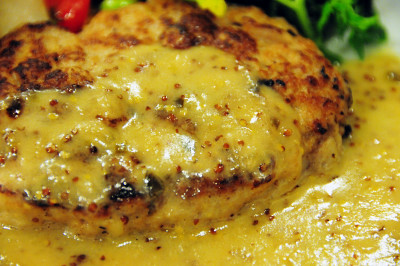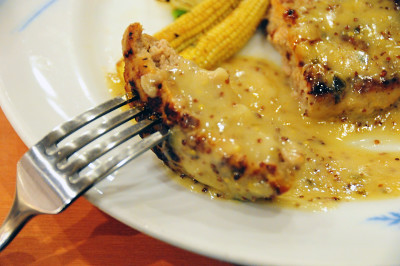 "Burgundy style hamburger with plenty of vegetables" 880 yen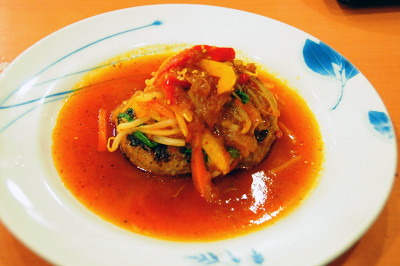 Bulkogi itself is a bit of a sweet feeling with a solid seasoning, although a place with many vegetables is nice, a menu feels a little mediocre. Because the hamburger itself is normal, it may be a bit weak in impact.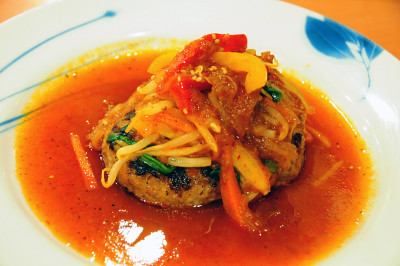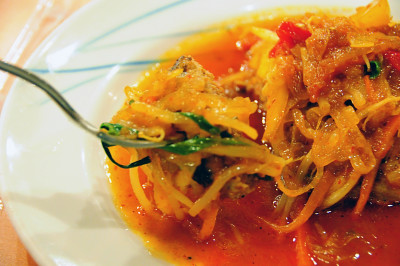 "Cool china tea pickles of natural ginsengae from Goto Islands" 730 yen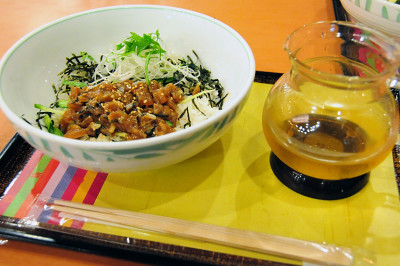 Chilled tea pickles using "Asakusa" horse mackerel, Asji is seasoned with soy sauce, but it is too thin not to be too thick to understand the umami of the mackerel itself, it is balanced, if it likes soy sauce taste, it seems like it. However, if you place an order with the idea that "I want to eat it a little bit, I will probably keep it, Okazaki", I might be surprised by the surprising amount. I am happy that there is a mini chill tea pot that halved the amount.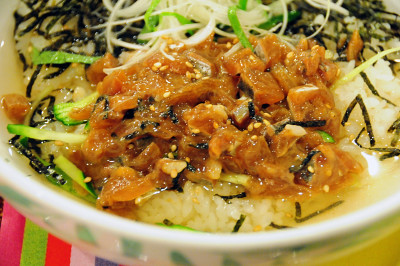 "Cold Kuppa of 8 Types of Vegetables" 730 yen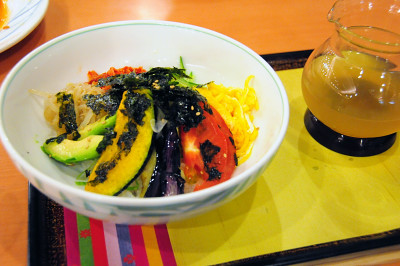 Eight kinds of taste can be enjoyed firmly, so it is a good deal. For these menus, the hotness is just as easy as eyes, which can be eaten smoothly with cold tea pickles.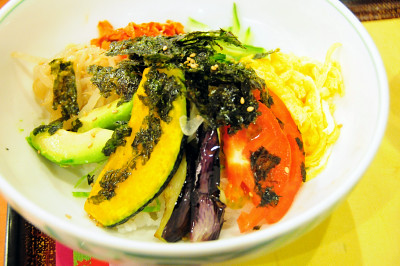 "European style beef curry" 950 yen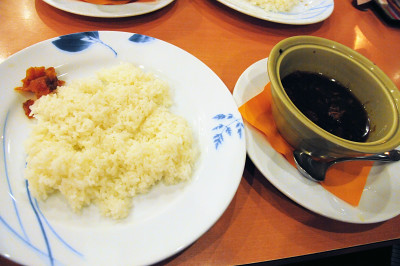 Rou has a pretty dark color.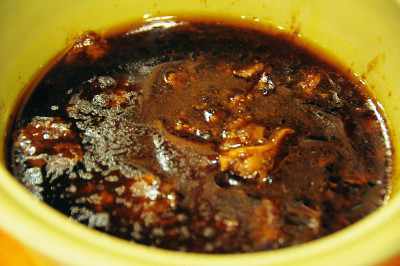 950 yen is a slightly challenging price for curry, but it is tastefully elegant curry accordingly. As a taste it is a typical European curry of a line like Marche to say instantly, the spicyness is slightly stronger. Although the vegetables are rarely included, the meat is also a nice point that the trolley and large lumps are contained. Because the taste is deep, if you are hungry, rice will be able to go with pelor in the same way even if it is a large scale.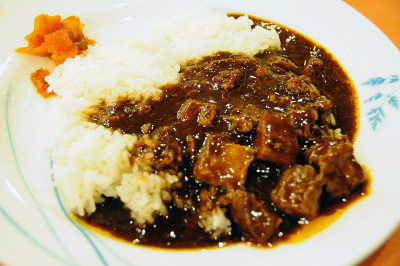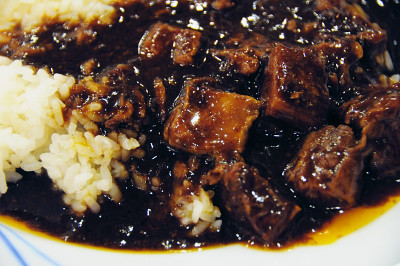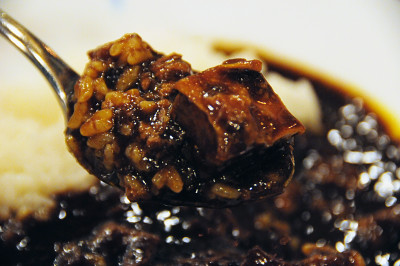 "Indian style Delhi chicken curry" 850 yen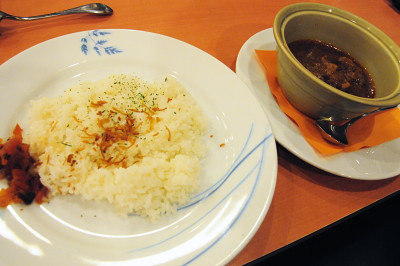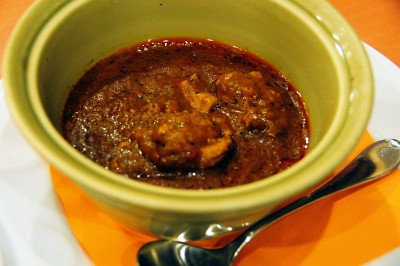 It is even more spicy than beef curry, so you might not be able to recommend it for those who are not good at hot things. Again, the ingredients are assembled around meat, recommended for those who want to eat curry for summer with solid hardness.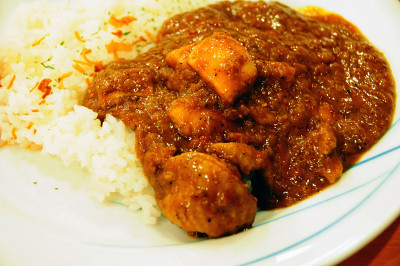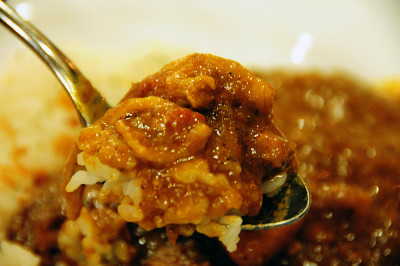 "Dense tea jelly" 390 yen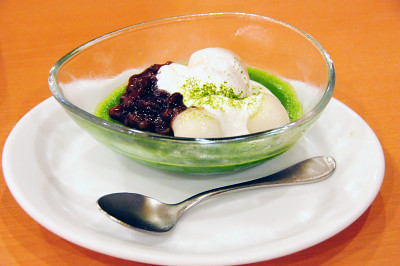 Pururi dense tea jelly can go on to expectations, it seems to be deliciously eaten even by jelly alone. The balance between the white texture of the pork and the smooth texture of the jelly is good and the satisfaction level is high. Akari as a fountain iced as well.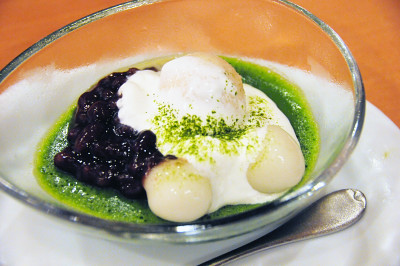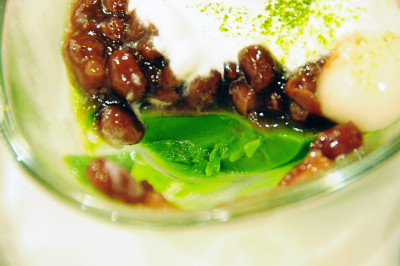 "Japanese style galette's matcha roll" 390 yen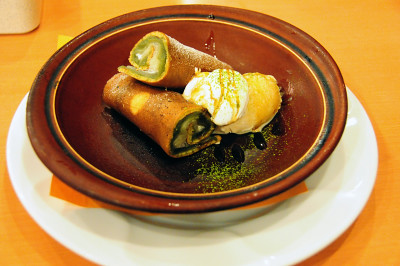 Although Garrett is calm sweet and seems to be liking if it likes Japanese style, some people who feel a bit of a delicious food feeling seems unnecessary. Again, the presence of Kinako ice cream is great, so I miss ordered a kinako ice after myself.