Pomegranate juice revealed the possibility of reducing work stress and enhancing concentration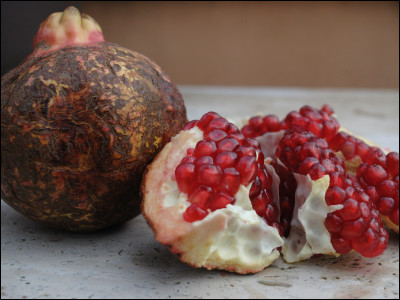 A survey result was announced that drinking pomegranate juice alleviated stress of work and has an action to enhance concentration.

It is a pomegranate juice that is not familiar in Japan, but as a health food it has a reputation abroad, there are other various good health effects reported.

The contents of the survey which measured the effect of pomegranate juice are as follows.Pomegranate juice 'will make you more more enthusiastic about your job' | Mail Online



As a result of a survey conducted in the UK, it has been announced that pomegranate juice has found a work to reduce stress in the workplace.

The scientists who conducted the survey gave the group of subjects 500 ml of pomegranate juice for 2 weeks and measured the effect. Heart rate was measured at the beginning and end of the investigation period, and we also conducted a questionnaire to let the subjects answer motivation and emotions for work.

According to the results of the questionnaire, almost all of the respondents who answered said that they have become enthusiastic and aggressive in their work as a result of drinking juice, that motivation has come to pass. He also said that he felt negative feelings such as anxiety and suffering less than before he started drinking juice. And it is said that heart rate was lower after drinking than before starting drinking juice.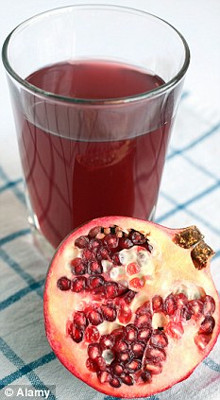 Dr. Emad Al - Dujaili of Queen Margaret University, who served as chief for this investigation, said, "The findings from this survey show that busy workers relieve chronic stress by drinking pomegranate juice, I believe that it proved the effect of maintaining good health.If any fruit juice of any other fruit can be said to be almost none that bring about health effects as pomegranate. "

The research group led by Dr. Al-Dujaili, who published the findings that last year also proved the health benefits of pomegranate juice, who continued drinking one pomegranate juice per day for 2 months, reported abdominal fat Because it became difficult to have difficulty, I mentioned that there is an effect to prevent middle-aged fat.

Furthermore, since pomegranate juice has antioxidant effect, it is reported that it prevents cancer, heart attack, stroke, kidney disease etc, lowers blood pressure and has anti-aging effect.

It is anxious that I have to drink pomegranate juice to maintain health if I have heard only this, but this time it is said that the manufacturer of pomegranate juice is providing funds, so discount that part It seems necessary to think about the effect.