Samsung, which was sued as "imitation imitation", ordered to disclose to Apple, etc. not yet released smart phone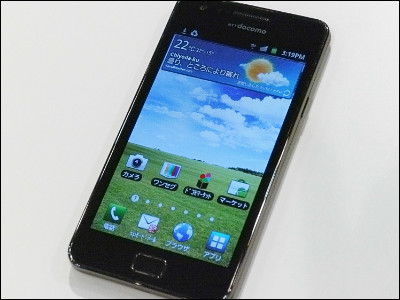 Galaxy S "and" Galaxy Tab "are said to be" blatant copies "of their products in April,Apple sued SamsungAlthough it is remembered to the memory, it became clear that the court ordered Samsung to disclose prototype of unreleased smartphones including "Galaxy S II" etc. to Apple.

Details are as below.
Judge Orders Samsung to Give Apple Unreleased Tablets, Smartphones | News & amp; Opinion | PCMag.com

Samsung must cough up Android prototypes to Apple? The Register

According to these articles, in a lawsuit against Samsung by Apple, the US federal judge disclosed Samsung prototypes of five types of smartphones and tablet terminals including models not yet released to Apple I told you to order.

Of the target models, the smartphone is "Galaxy S II", "Infuse 4 G", "Infuse 4 G (LTE model)" three models, the tablet terminals are "Galaxy Tab 8.9" and "Galaxy Tab 10.1". "Galaxy S II", "Galaxy Tab 8.9" and "Galaxy Tab 10.1" are successors to "Galaxy S" and "Galaxy Tab" triggered this time.

Also, over the current trialSamsung will reverse Apple in Korea, Japan and Germany against patent infringement on wireless data transfer technologyWe are beginning to take on the aspect of mud wrestling.

By the way, for Samsung, Apple is a large customer that accounts for about 4% of the total sales, and for Apple, Samsung is a supplier of parts such as processors and flash memory, but in this case the two have decided to separate , Attention will be gathered as to how parts suppliers such as Toshiba, a major flash memory company, will work.
in Mobile, Posted by darkhorse_log