Portable HDD "GoFlex Satellite Mobile Wireless Storage" capable of simultaneous streaming to 3 units including iOS devices and Android terminals via wireless LAN


Seagate can connect to iOS devices such as iPhone, iPad, iPod touch via wireless LAN, portable computers with Wi-Fi connection, laptop computers with Android OS with web browser and up to 3 simultaneous streaming "GoFlex Satellite Mobile Wireless Storage"Has been announced.

"You can enjoy over 300 types of HD movies on the go", "Can sync media and documents automatically from PC", "Up to 5 hours battery" feature, without concern for the remaining capacity of iPhone or iPad It is a product that seems to be able to enjoy music, images, photos etc on the go.

Details are as below.GoFlex Satellite Wireless | Seagate

This is the "GoFlex Satellite Mobile Wireless Storage" body. The capacity is 500 GB and the price is 199.99 dollars (about 16,350 yen).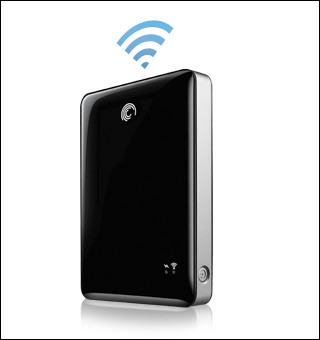 The size is 120 mm × 88 mm × 32 mm, and the weight is 267 g.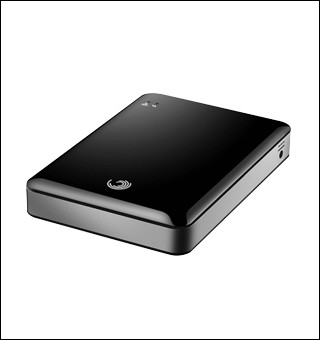 There is a power button on the side. It looks a bit like iPhone 4.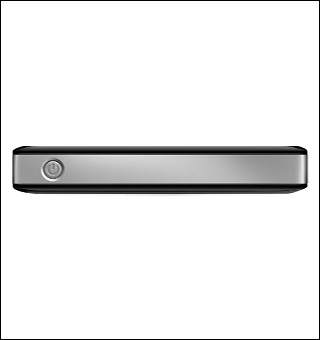 The maximum usable time of the battery is 5 hours, maximum 25 hours in the standby state. Charging is done with USB.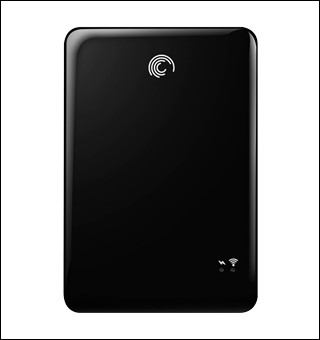 An actual use case looks like this.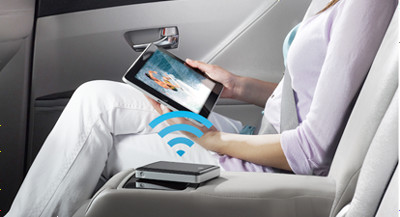 If this product is one, you can stream different videos by three compatible terminals at the same time.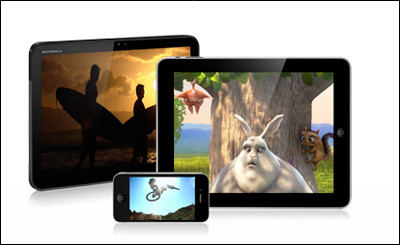 How to use is simple, transfer music, images, pictures and other files to the main body media library via Wi-Fi or USB 3.0 (which is also compatible with USB 2.0), if you charge the battery streaming playback You will be able to do it. Also, if you use an optional cable, FireWire 800, eSATA also seems to be compatible.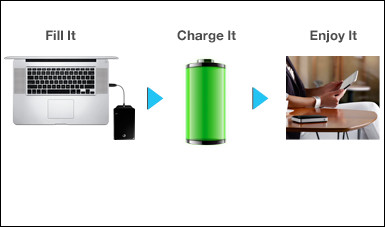 To access the media library of the main body from a compatible terminal, use a web browser that you normally use or a special application that you downloaded free from the App Store.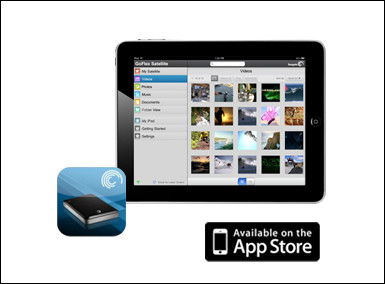 Wi-Fi corresponds to 802.11 b / g / n, and the usable range is 30 feet (approximately 9.14 meters).



This "GoFlex Satellite Mobile Wireless Storage" is a "Seagate GoFlex Storage System" It is easy to use a system that can upgrade compatible terminals and change the interface, so you can keep the optimum transfer speed at any time.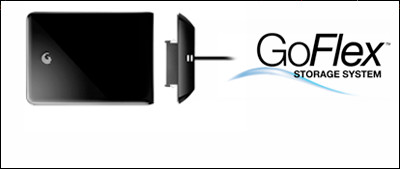 This is a package. Some of them include "GoFlex Satellite Mobile Wireless Storage device (main unit)", "USB 3.0 adapter and cable", "Compactly storable AC adapter", "Cigar socket adapter", "USB - DC cable", " "Guarantee valid for 3 years" is included.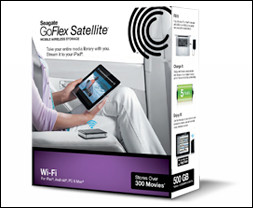 Since three different HD movies can be played simultaneously by three compatible terminals, it seems that they can also enjoy their favorite movies even in cars that are caught in traffic jams due to family trips.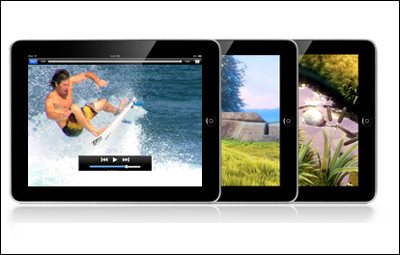 In addition, American consumer electronics retail storesBest BuyIt is scheduled to be released in July 2011 and will be released worldwide this summer.