LAWSON of collaboration opened today with "Fujiko · F · Fujioio Museum" where Doraemon and Kiterets appear as a place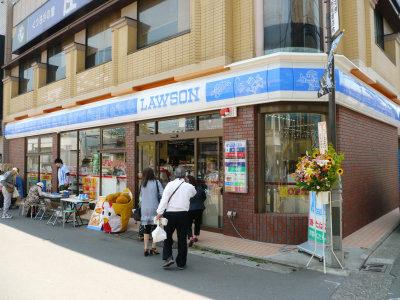 "Open four months later"Kawasaki-shi Fujiko · F · Fujio I museum"Lawson tied up and opened a shop specially dressed from May 19th in front of JR Inukahara station which is also the nearest station of the museum so we decided to go there at once.

Fujiko · F · Fujio's characters characters are appearing everywhere such as a signboard and floor, ceiling, pillar, etc., which is likely to be a 30-minute walk from the station, and it seems to be one of the pleasures of visiting the museum It was a store.

Fujiko · F · Fujio Capital's report of "Lawson 川 川 原 駅 前 店" is from the following."Kawasaki-shi Fujiko · F · Fujio I museum collaboration store" opened! | News Releases | Corporate Information | Lawson

Arrived at JR Nakagahara station.



A good location in front of my eyes as soon as I left the station. Although it seems to be an ordinary Lawson from a distance perspective ... ...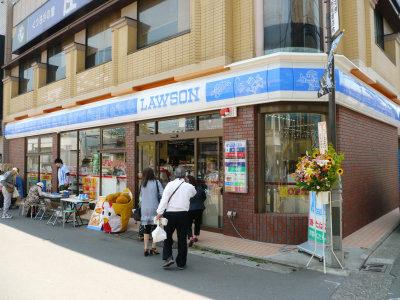 Characters are drawn on the signboard part outside the store with white lines.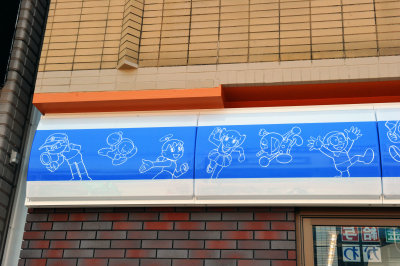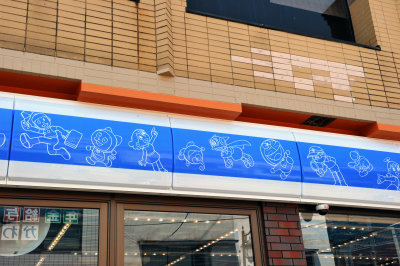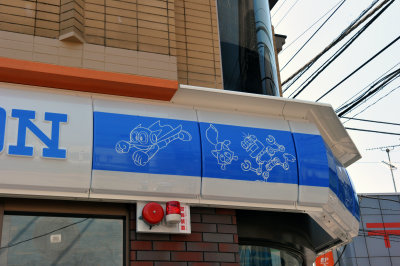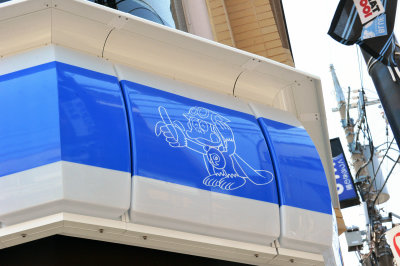 Characters are drawn on a white line on the glass outside the store, but because they are drawn on a transparent surface, they seem to miss if they do not see well.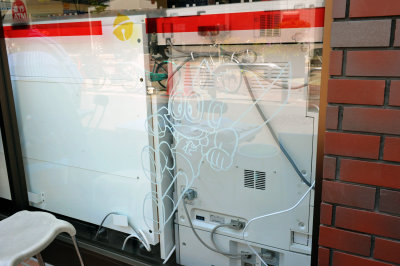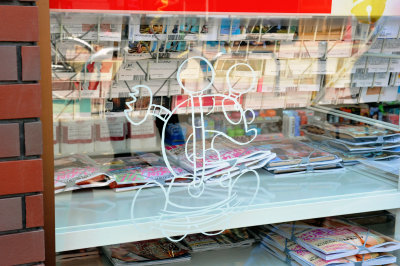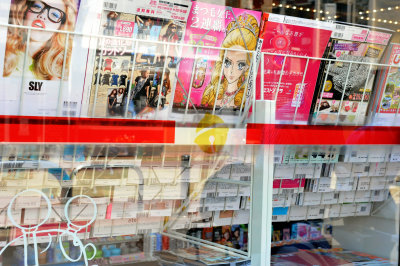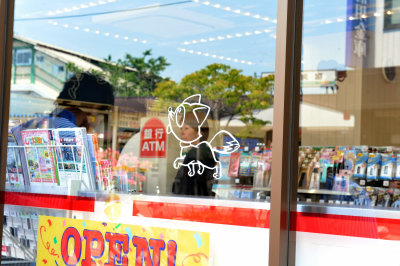 I will go into the store. We can also see ingenuity in lighting such as LED lighting is placed in a grid pattern on the ceiling on which the sky is drawn.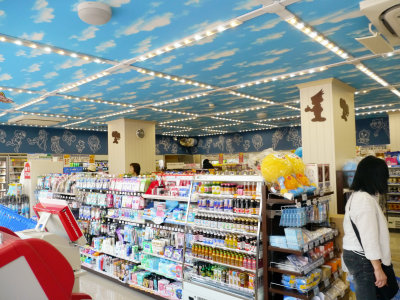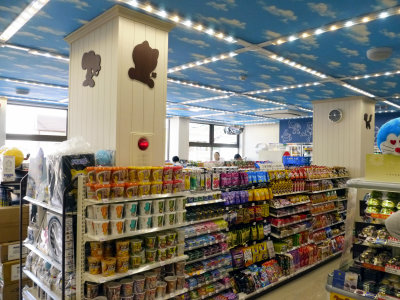 A shelf dedicated to Doraemon goods just in the store.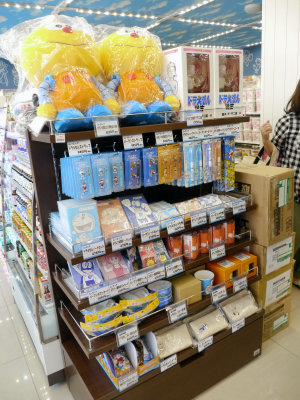 Fujiko · F · Fujio's figure of the original creator was settled.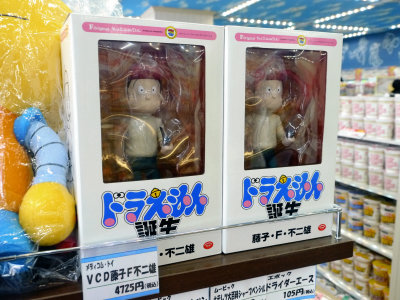 Doraemon related stationery and mugs etc are sliding under the stage. I think that there is not much place to see this only Doraemon goods at the same time.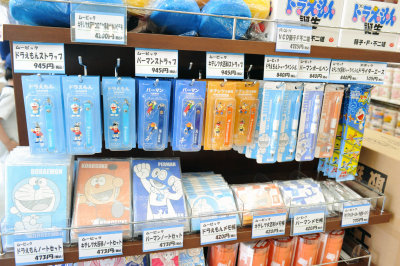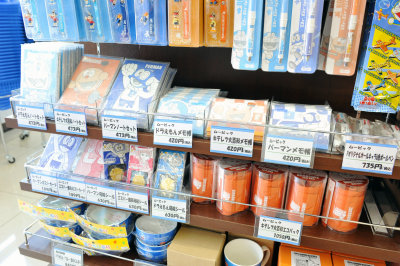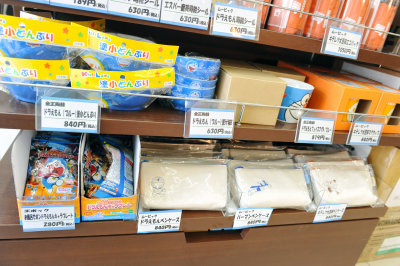 Looking up to the ceiling near the entrance, I found a Doraemon that fly in the sky with Takeko.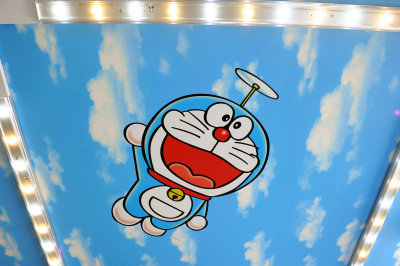 Dorami-chan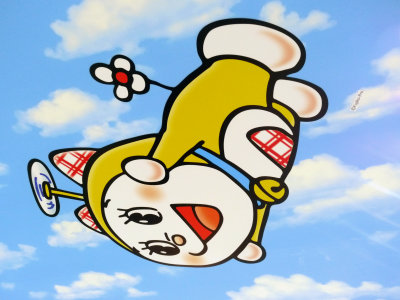 "Pearl" Perman 3 number.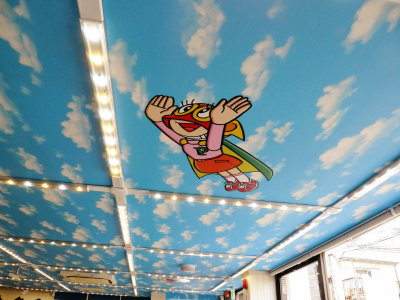 Perman 2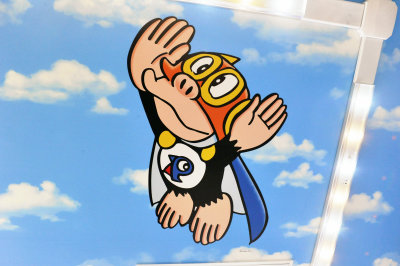 Perman 1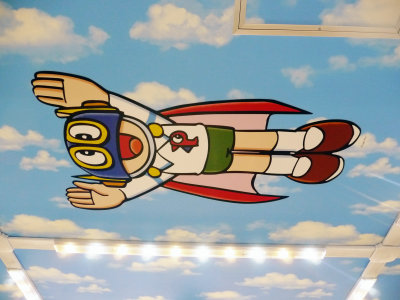 Illustrations of each character drawn on the ceiling are linked with the floor, and directing is done just like the shadow falls directly under.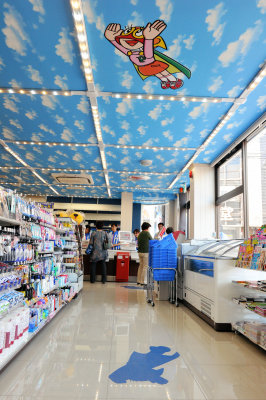 The store opening sale is not "Junko Fujio Fujio" character graffiti, such as "Kugen Kuun 50 yen discount", but customers also entered all the time due to various discounts.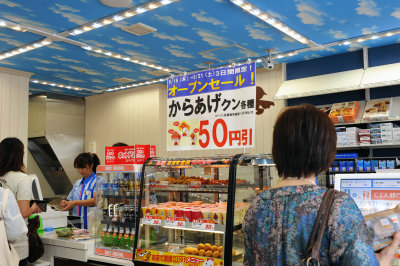 In the depths of the cash register are plates decorated with Korosuke, Dorami, and a silhouette of Perman 2.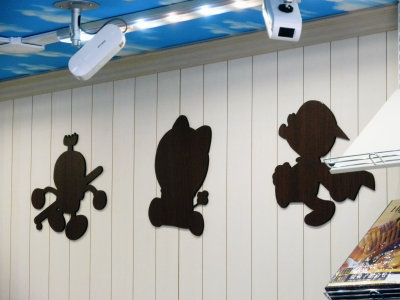 On the shelves where Doraemon gathered the sweets packaged in the package, a giant-like silhouette is raising a fists.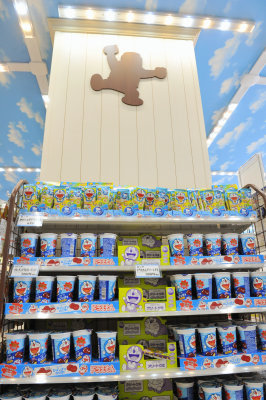 This sweets are not particularly limited to this store, but they seem to be gathering items sold on the market. However, it is a masterpiece when products of Doraemon package line up this much.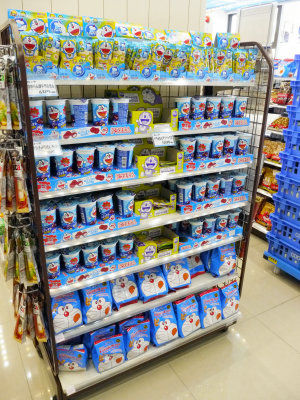 It is also unique in collaboration stores that the selection of Ramune in the Doraemon package is substantial.



A full-color Doraemon appears quietly at the snack confectionary department. As it is in a lower position, it seems that children can discover more quickly than adults.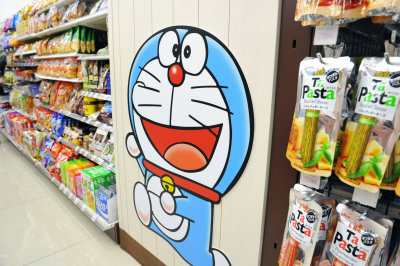 On the pillar of the cup ramen department is the compo of "Esper Mami".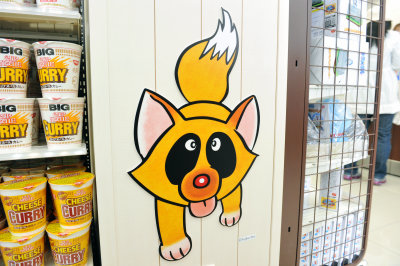 Standing by the rice ball department is "Kitarez Encyclopedia" kiterec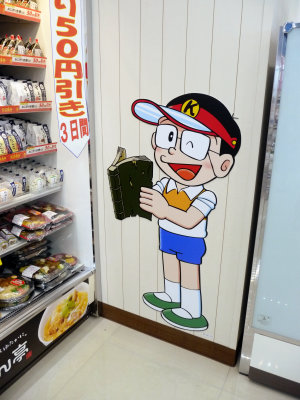 On the upper part of the chilled corner are characters of famous works such as "Doraemon" "Kitarez Encyclopedia" "Esper Mami" "Chimpui".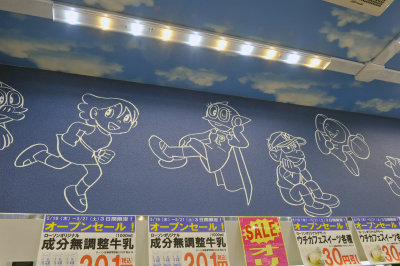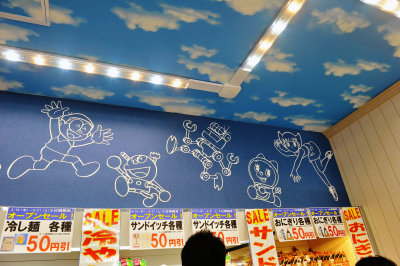 Plates that have shaped silhouettes of each character are also there. A symbolic silhouette that you can understand immediately that Sune is a husband.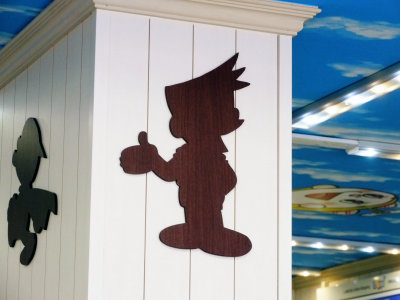 Drami's silhouette on the pillar of the cup soup department.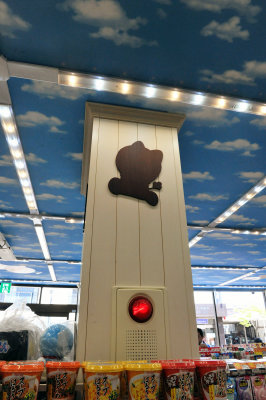 You can see the silhouette of Perman 2 when turning to the cash register from the candy department.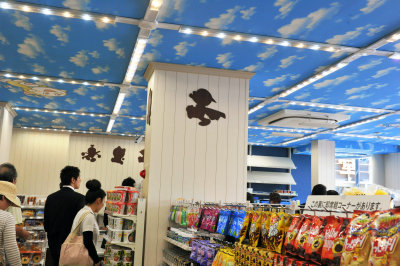 At the high position of the pillar is a silhouette of chinpui.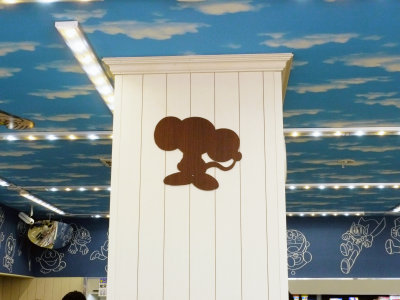 Running compo silhouette.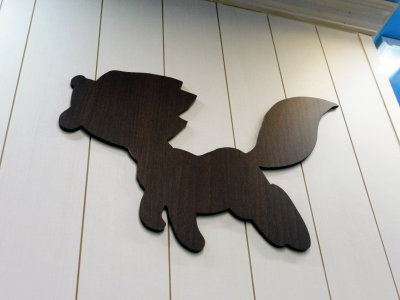 Medicom ToyThere are also figures and so on that are on sale.Beautiful giantYaSuneo in a dreamIt is a pity that I could not see a product with such a strong impact as such.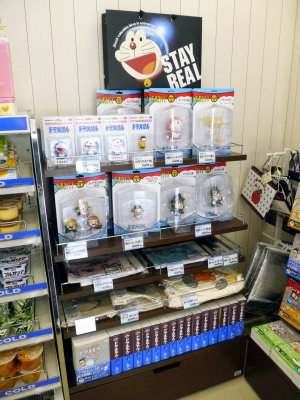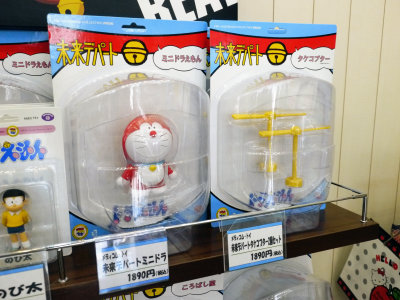 A book such as "Doraemon" is also sold.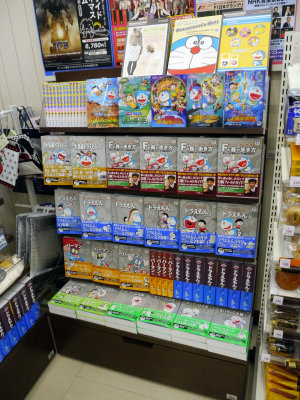 Although it was not included in the character inside the store, there was a book of "Okeke no Q Taro".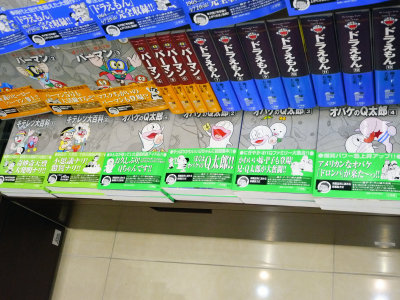 Lawson original Doraemon goods hit "Lottery @ Honpo WEBAlso established. It is released from February 2011.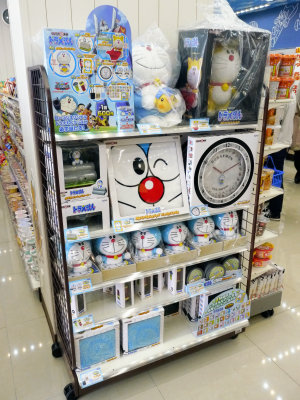 There was also a display that Doraemon had seen his sweet eyes as a heart.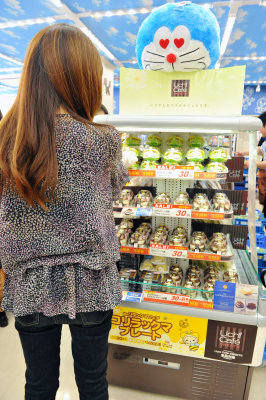 Doraemon also casually here.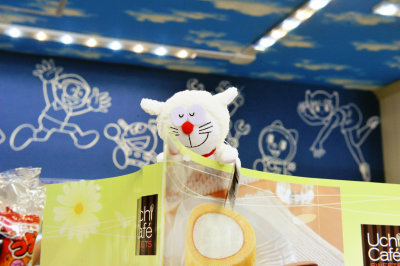 Doraemon goods which are placed on the shelf and so on were not for sale at the display decorated by the clerk.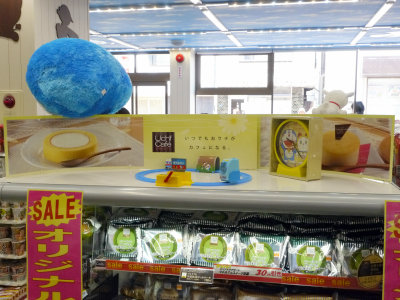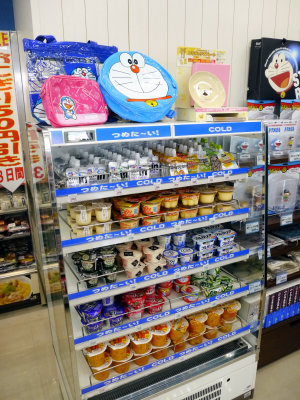 "Fujiko · F · Fujio Characters Fair" including benefits such as clearing files when buying two target sweets at Lawson stores nationwide from May 24 (Tue) to June 6 (Monday) next week It is said that it will be held. There is a little time to open the museum yet, but those who can not wait for the opening please visit the store and look for the characters actually.