Starting with the use fee-free wireless LAN service "au Wi-Fi SPOT", it can switch automatically to 3G and become the largest scale in Japan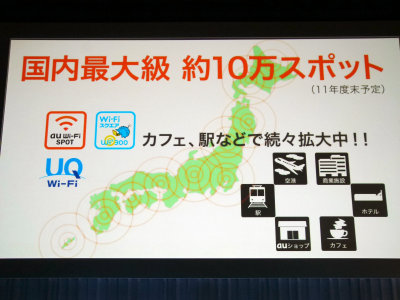 Today was doneKDDI's summer 2011 presentationIn the company's wireless LAN service "Au Wi-Fi SPOTWe are announcing to start.

Approximately 100 thousand spots that are the largest in the country are developed, and the usage fee is free. Moreover, unlike wireless LAN services of other companies, it is a service that can automatically switch 3G and wireless LAN according to the communication situation.

Details are as below. Public wireless LAN service for smartphones started.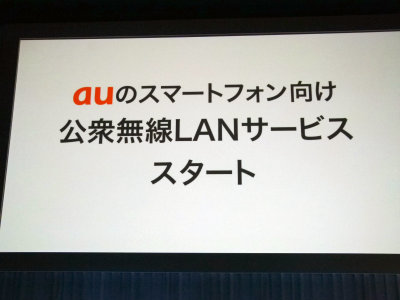 Its name is "Au Wi-Fi SPOT"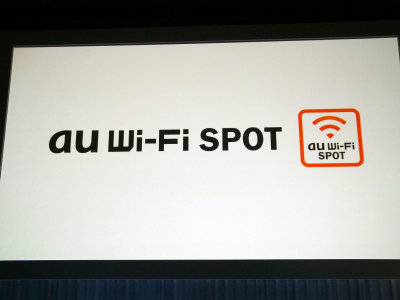 Approximately 100,000 spots to become the largest in Japan. It is said that KDDI will build 90,000 stations and roaming will be only 10,000 stations. In addition, we also have a network of "wire and wireless (Wi2)" that participates in capital participation in October of last year and develops public wireless LAN service KDDI became the largest shareholder, and a network of UQ Communications that develops "UQ WiMAX" I will use it.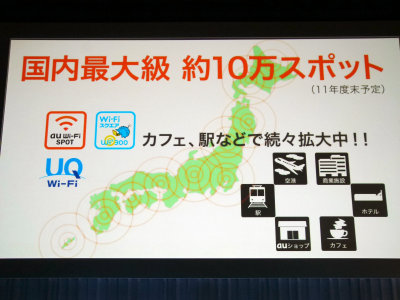 Automatic switching of Wi-Fi and 3G is possible. No troublesome manual switching or setting is necessary.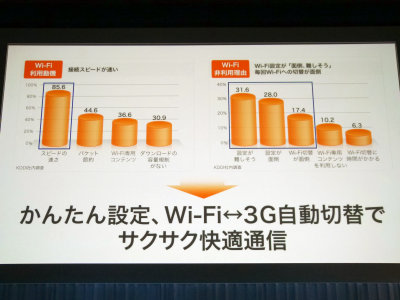 Service scheduled to start from the end of June. The fee for using IS Flat, Plan F (IS) Simple, Plan F (IS) is very free.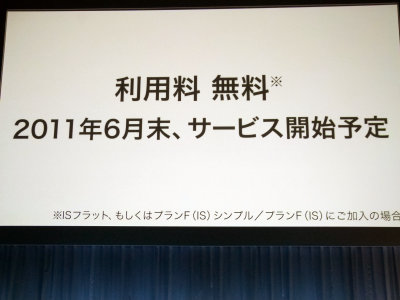 Product information of the summer 2011 model can be checked from the following link.

New model | Product lineup | au by KDDI