Revealed that communication exceeding the lower limit of iPhone's 3G communication function, two-stage packet flat rate plan will automatically occur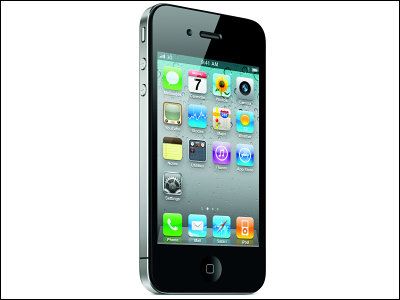 When iPhone or Android smartphone has 3G communication function turned on, automatic communication is performed, so packet charges will be generated without user's notice.

And, since the generated packet charge exceeds the lower limit of the 2-stage packet flat-rate plan applied to iPhone, the Ministry of Internal Affairs and Communications conducted administrative guidance to SOFTBANK MOBILE on the assumption that advertisement display is inappropriate.

Details are as below.
Measures (guidance) concerning advertisement display concerning a two-stage packet flat-rate plan applied to iPhone for SOFTBANK MOBILE Corp.

According to the press release of the Ministry of Public Management, Home Affairs, Posts and Telecommunications, a two-stage packet flat-rate plan from 1029 yen per month, applied to "iPhone" sold by SOFTBANK MOBILE, The advertisement display is inappropriate, such as packet communication fee exceeding the lower limit is generated by automatic communication not recognizing, it seems that the administrative guidance was given as giving false recognition to the user and unlikely to hurt the profit .

Image of advertisement display and actual packet communication fee. I turned on the 3G communication function of the default iPhone (the state that users themselves have not downloaded applications other than the standard installed application), leave them without any e-mail, web browsing, application use, etc., Packet communication exceeding the lower limit of 1029 yen (12,250 packets) in the initial state has occurred, and the merit of the two-stage packet flat rate plan, which "can not be used cheaply" can be reduced, is reduced.




Administrative guidance given to SOFTBANK MOBILE this time is to investigate the cause of packet communication charges exceeding the lower limit of the rate plan due to automatic communication not recognized by the user, the cause of improper advertisement display, It is required to promptly take remedial measures such as optimizing advertisement display and report.

In addition, the industry association of telecommunications carriers "Association of Telecommunications Carriers Association" was also requested to notify the advertisement properly to display the packet communication charges applied to mobile phones including smartphones, in addition to smartphones We asked the administrator to confirm the operation status of the guidelines concerning the advertisement display applied to the mobile phones involved and to implement efforts to ensure proper advertisement display.

SOFTBANK MOBILE announced an apology for users as "We did not notify some iPhone users in the past", and announced again that packet communication charges will be generated by automatic communication. By using the iPhone iOS 4.0 or later by May 10th, we will send the lower limit of the flat-rate fee (1029 yen) to the users declared from 12th May to 31st July 2011 for 1 month We are announcing that we will make it minutes free.

Apology for notification of smartphone automatic communication | SOFTBANK MOBILE Corp.
in Mobile, Posted by darkhorse_log