Tetris "HATETRIS", the most unpleasant block constantly falls ruthlessly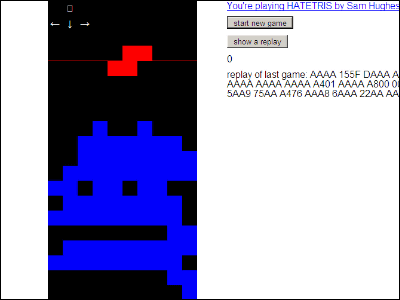 A puzzle game developed by the scientists Alexei Pasitnov of the Soviet Union in the 1980's and then proud of worldwide popularityTetris (TETRIS)".

It basically overlaps blocks called "Tetrimino" composed of 4 squares, disappears when one horizontal row is lined up, points are added ...... It is a rough rule of "Tetris", come out Tetrimino Depending on the circumstances, it is impossible to stack well and it is made to be frustrating, but the most unpleasant block is constantly falling "HATETRIS"is.

Of course the degree of difficulty is high, so it can not be cleared at the moment. Details are as below.
This is "HATERIS". Move Tetrimino with ← key, ↓ key, → key and rotate Tetrimino with ↑ key.

HATETRIS @ Things Of Interest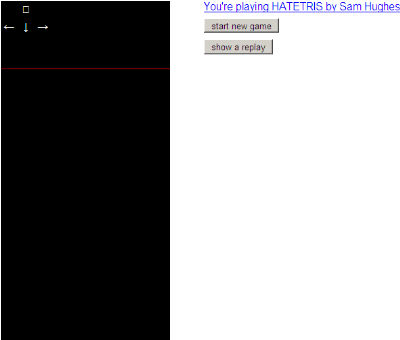 Start the game at once. First of all, Z-shaped Tetrimino appears. It is a shape that is not very happy as it starts.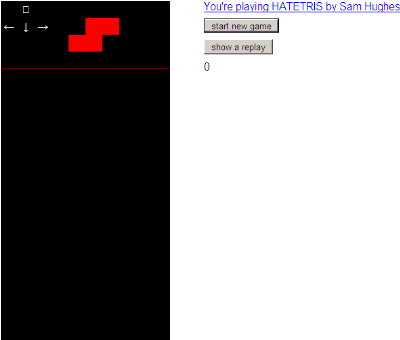 The same Tetrimino follows ...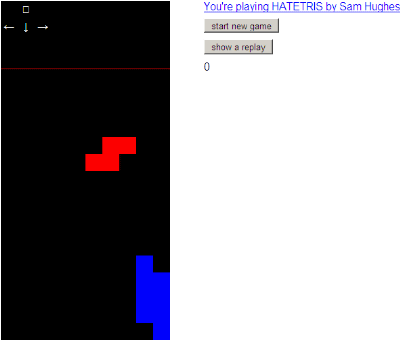 The same storm of Tetrimino.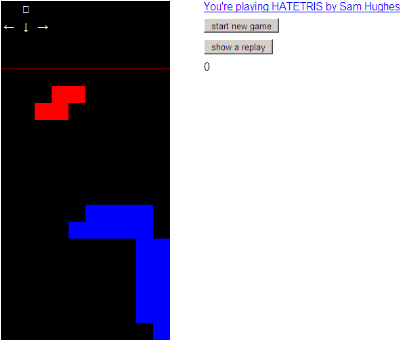 The falling speed of Tetrimino is zero, although it can be adjusted freely, it is really annoying if only the same thing continues.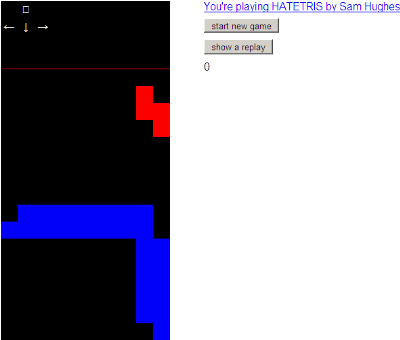 A Z-shaped Tetrimino rush following a merciless.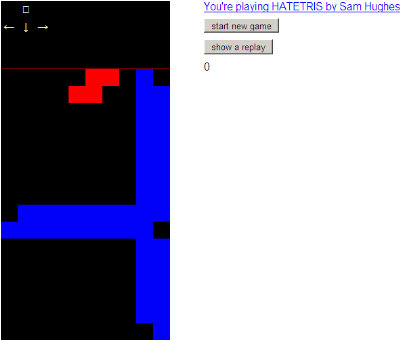 If a different Tetrimino comes out a bit, the situation will change at once.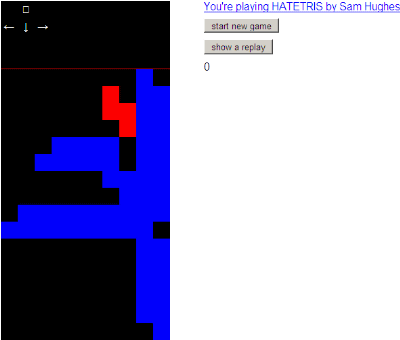 It does not come out. Reality is ruthless. And the game over.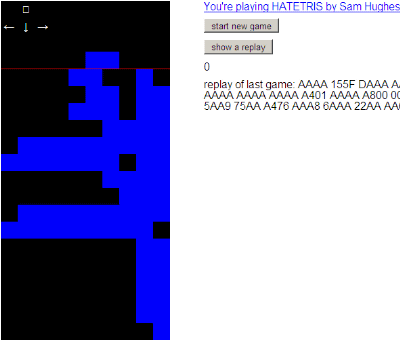 I tried retrying because it is regrettable. Like the first time, the Z-shaped Tetrimino follows.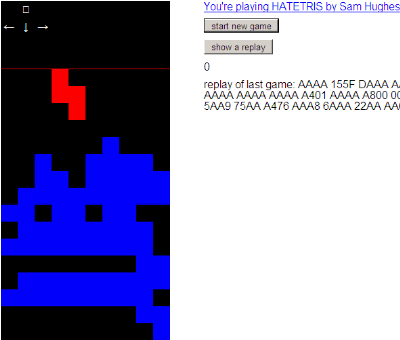 And Z-shaped Tetrimino will not cease.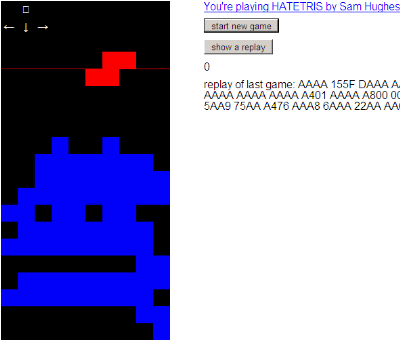 When I began to get irksome ...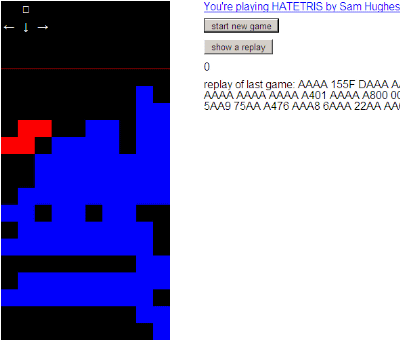 First for the first time other than T-shaped Tetrimino appeared. However, I hate that the situation is not particularly likely to turn around.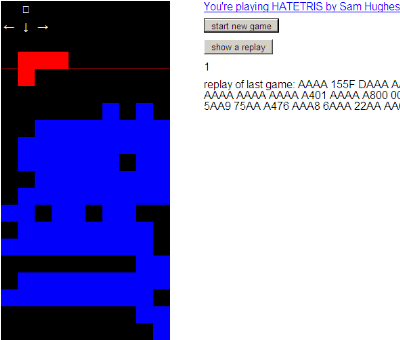 And there is nothing to do Tetrimino piled up.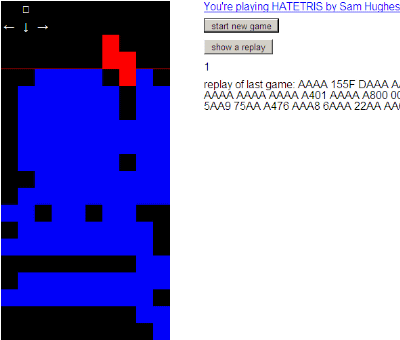 Game over. You can see the playing situation with Replay.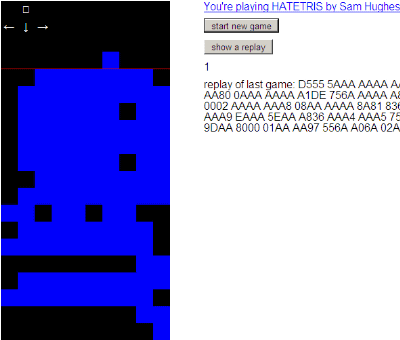 By the way, this "HATETRIS" is a game released in 2010, there are playing videos by volunteers as well. I have succeeded in actually erasing Tetrimino.

YouTube - HATETRIS tried