Top baseball games that are no longer baseball to pursue originality Top 5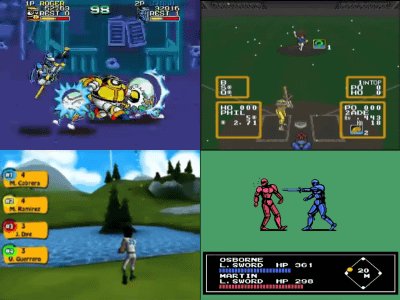 "Livelihood Powerful Professional Baseball" seriesAnd old"Famusta"Although there is a genre called "baseball game" represented by, among others, the top 5 of the games that did not fit within the rules of baseball was selected among them.

The explanation and play movie about the five games that the effort to break out of the ordinary baseball game and to build a unique world finally became completely different from the baseball rules, became completely different from the following.Joystick Division - The Top 5 Wacky Baseball Video Games

5th place:MLB Superstars(2K Sports)
YouTube - MLB Superstars (Wii) - Baseball Golf Trailer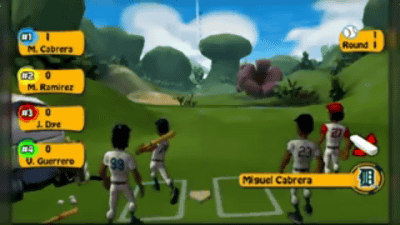 "MLB Superstars" which is sold only in North America is ranked in fifth place. It is also on sale in Japan"Major League baseball 2K7"It is a spin-off work of the major, and golfers in the bat, golfing in the bat, destroying the walls, making it like a party game unique to Wii, the appearance of throwing baseball balls into the hall is too surreal.

4th:2020 Super Baseball(SNK)
YouTube - SNES - Super Baseball 2020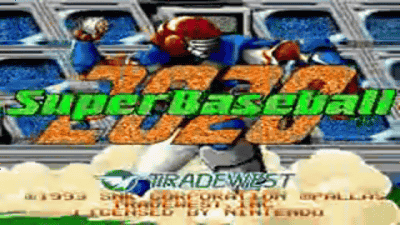 "2020 Super Baseball""The King of Fighters" seriesSNK, which has brought about the world as a result, was a baseball game of NeoGeo, which began operation in 1991. At first glance it is an ordinary baseball game, but there are differences in rules such as when bombs are installed in the outfield every time the times go, the foul zones are strangely small, and they are not home runs except around the back screen. Also, a jumping table is installed in front of the back screen, depending on the angle and timing, you can catch the hit ball of the distance which becomes the home run.

As a game, it is a game that you can play for a long time, because you can earn money according to the content of the game, strengthen the players with that money, but in the arcade version you can play coins It is a terrible specification that you take money when you play for a long time that you need to input ".

3rd place:Ultraman Ultra Baseball(Culture Brain)
YouTube - Super Baseball Simulator 1.000 Gameplay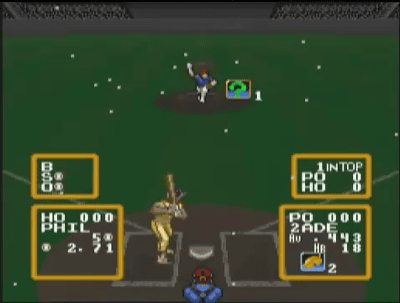 "Flying dragon fist" seriesYa"Super Chinese"It is familiar to retrogame enthusiasts in series etcCulture Brain, "Ultraman Ultra Baseball" ranked third.

"Astro team"Ya"Dokaben"It is strongly influenced by baseball manga such as, and it carries elements such as a demonic ball and secret hit. Not only the Disappearing Magic Ball but also the lightning balls that exceed 200 km / h ball speed, the iron ball that throws the opponent's bat and strikes as it is, powerful magic ball is unreasonable powerful, attractive in America, "Game Players' Guide "I received international award from magazines such as.

Second place:Baseball fighting league man(Irem)
YouTube - Criminally overlooked games # 2: Ninja Baseball Batman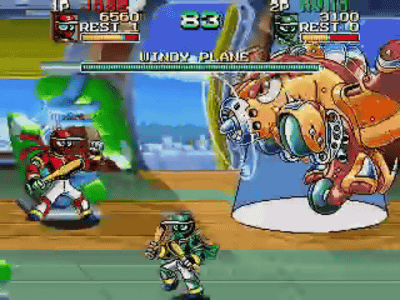 "Baseball fighting league man""R-TYPE" seriesYa"Stolen Cities" seriesTitle released by Ilem (present Ireem Software Engineering) in 1993. It is not a baseball game anymore, it seems to be a genre called "side scrolling fighting action", but ranked second in order to baseball as a motif.

The player chooses one out of "Red" "Green" "Yellow" "Blue", fighting against a huge ball or mitt against a bat as a weapon. Each character has features such as balance type and speed type and unique mortal technique, but each mortal technique is an attack that has nothing to do with baseball, such as kicking and pile driver.

First place:Cyber ​​Stadium Series: Base Wars(Ultra Games: Konami is developed)
YouTube - Let's Play Base Wars! # 01: Baseball, Now With Robots!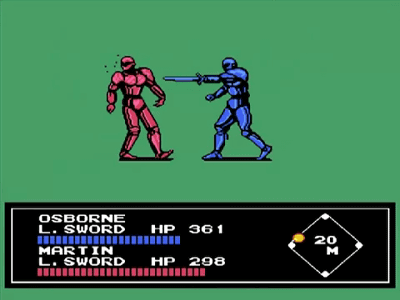 "Base Wars" in 1st place is released only in North America, but development is KONAMI. This is also a baseball game set in the future world as well as "2020 Super Baseball", but it is more baseball and it is a baseball game between bike type and tank type robots.

When a runner hits a defense with a ball, the battle between the robots is started where it should originally be out, and the system that the runner can go forward without going out as it is characteristic is characteristic. Each robot has weapons such as "fire gun" and "muramasa", and how to defeat the opponent by taking advantage of the characteristics of weapons is the most important point for both defense and defense, even though we are playing baseball It is a work deserving to be exactly the first place that baseball has no meaning.