The Umeda Yodobashi camera just before the release of the long line of rain, "iPad 2" even in rainy weather was like this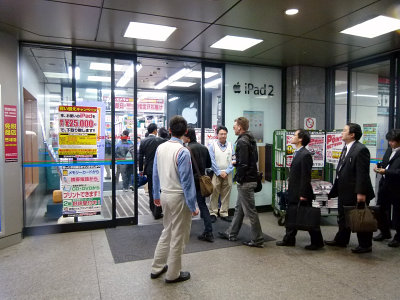 Today the domestic release of Apple's tablet "iPad 2" began, but we will deliver a matrix of the Yodobashi Camera Multimedia Umeda boasting the largest size of Osaka's largest consumer electronics retailer.

The official announcement released on April 28th was held on the night before the launchEven though it was raining in the shop, a long line has been made at the shop, so you will be reminded of the popularity of the iPad series.

Details are as below.
Morning Yodobashi camera multimedia Umeda. Usually opened at 9:30, today it is open 9:00 today.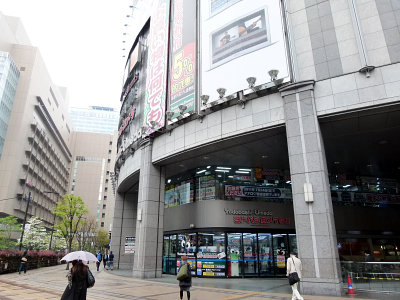 The iPad 2 and iPhone 4 purchase applicant is guided to lined up on the back side of the building.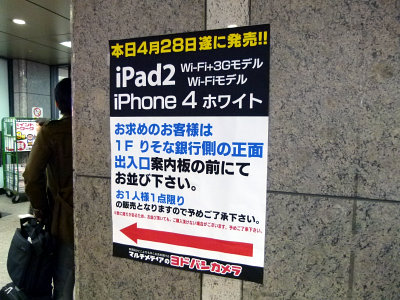 Campaign to trade the iPad in use up to 25,000 yen is underway. Let's put in considerable cheeks.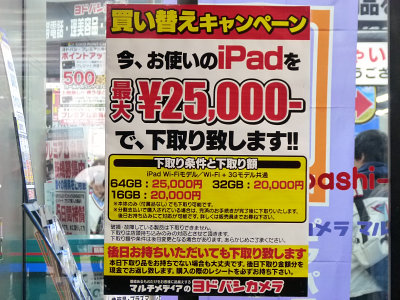 This is the first part of the matrix.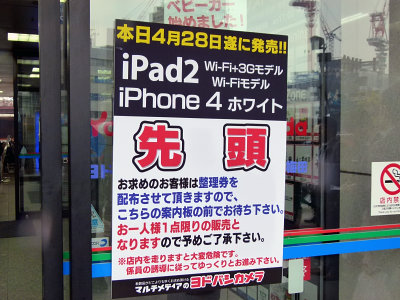 There are columns of iPad 2 and iPhone 4 white models.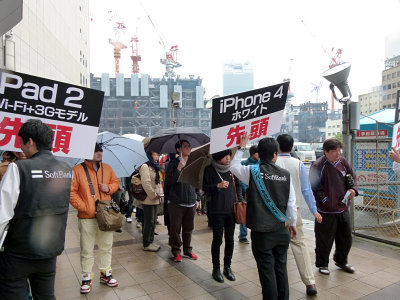 The column was folded back at a considerably distance from the beginning.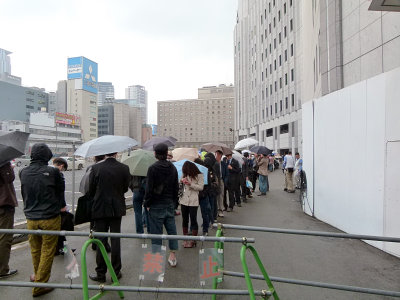 The state of the row looks something like this. Matrices asking for iPad 2 Wi-Fi model, iPad 2 Wi-Fi + 3 G model, iPhone 4 white are gathered in one place, but it seems that at least 200 was lined up at least.

YouTube - appearance of a queue made along with iPad 2 release Yodobashi camera Umeda store front


The row started moving around 8:50. We will continue to enter one after another.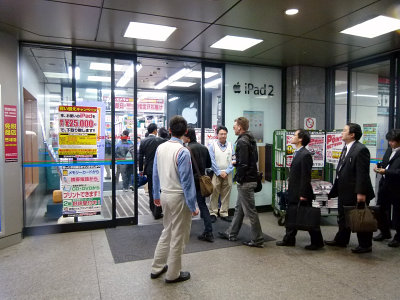 A movie of a movie entering.

YouTube - iPad 2 launched, appearance of a queue flowing into the store Yodobashi camera Umeda store


It is "iPad 2" which realized more comfortable operability by dramatically improving processing speed and graphic performance than before, but due to the earthquake disaster it will be released in a celebration mood like the first iPad Although it did not reach, it seems that it started to be good.