Commentary on "S1" and "S2" series of "Sony Tablet" announced today with images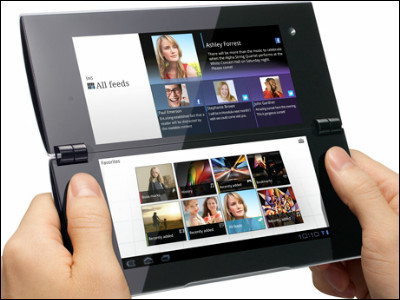 Sony said the company's first Android tablet "Sony Tablet (Sony Tablet)We announced that we announced the "S1" and "S2" series scheduled for fall 2011 to be released with images.

Although both "S1" and "S2" are codenamed, the official name has not been decided, but each has the feature of "terminal for rich media entertainment" "mobile communication entertainment" In addition to abundant compatible content such as PS softwares and e-books, it is a model that adopts a very unique design.

Details are as below.
First is the "S1" series for "Rich Media Entertainment". Equipped with infrared function that can operate various devices such as 9.4 inch large display and LCD TV "BRAVIA".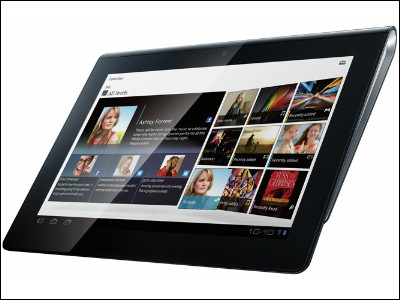 Looking from the side it looks like a folded paper.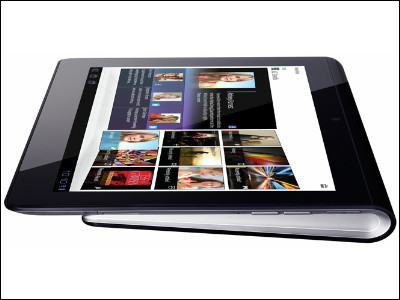 The back is like this.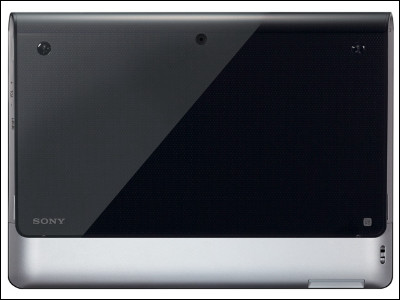 I held it with both hands.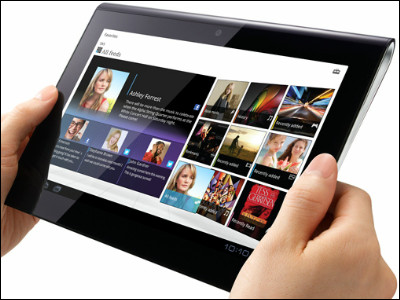 I saw it from the side. By adopting "eccentricity design" devised the center of gravity of the main body, it can hold the main body stably even with one hand, making it easy to use even for a long time.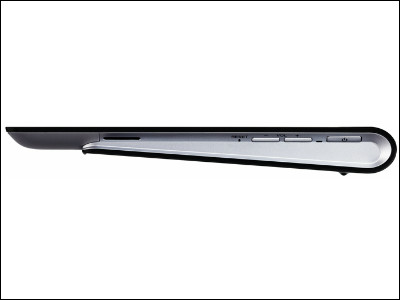 Next is the "S2" series for "Mobile communication entertainment".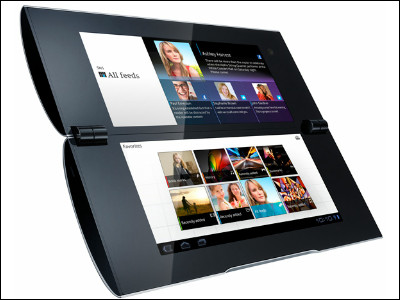 Adopt 5.4 inch dual display. In addition to being able to display web pages and the like with two displays as one large screen, it is also possible to play a movie on one display, place an operation button on the other, place one on the mail It also supports screen usage such as using it as a display screen of software keyboard.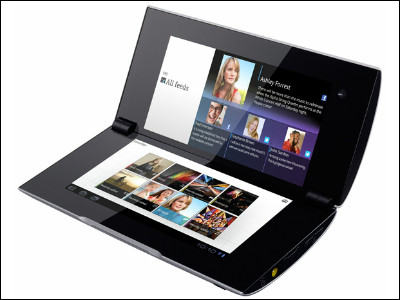 When folding it looks like this.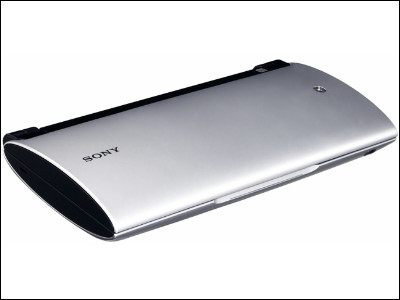 If you look carefully there is a PlayStation logo on the hinge part. By the way, the design of "S1" and "S2" may differ from the final product version, so be careful.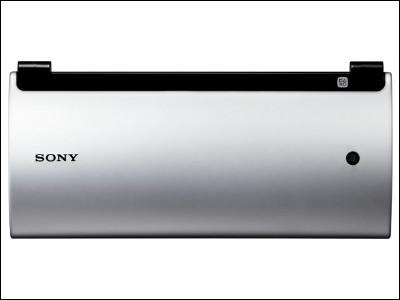 It was opened and used.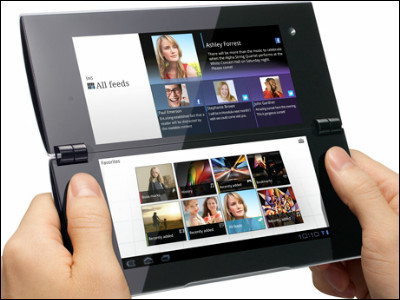 In addition, both models can also be connected with DLNA to display contents such as photos and videos stored on the tablet on the large screen of the TV, output can be enjoyed by outputting the wireless speaker, It has become a model that also considers cooperation with home appliances and the like.

Details of "S1" and "S2" series are as follows.

Sony Japan | Sony IT Mobile Meeting (Sony IT Mobile Meeting)