Ghost in the shells eradicate cyber crime, "The net is expansive, but I can not run away."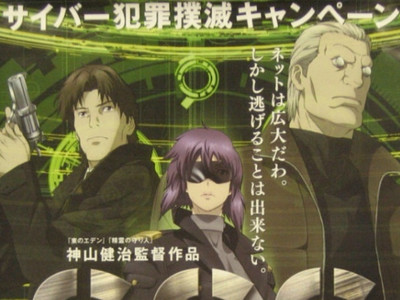 From March 26 movie "Ghost in the Shell S.A.C. SOLID STATE SOCIETY 3D"Is released at the National Theater. In conjunction with this, a poster appeared that collapsed the Metropolitan Police Department and the Ghost in the Shell, and crackdowned cyber crime.

Kusanagi element used to be "The net is expansive.Although I left the quotation of saying, "In this poster"But I can not escape"The continuation of being added is added.

Twitpic - Share photos and videos on Twitter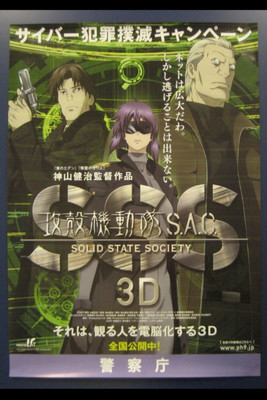 The poster is a cybercrime eradication campaign in which Togusa, Kusanagi element, Batou are drawn, "The net is expansive, but it can not escape," but the element is a 1995 movie "GHOST IN THE SHELL / The shell copy ___ ___ ___ 0

The design of this poster is exactly the same as that for "Ghost in the Shell S.A.C. SOLID STATE SOCIETY 3D", so it looks like a collage but itIt is officially announcedThing.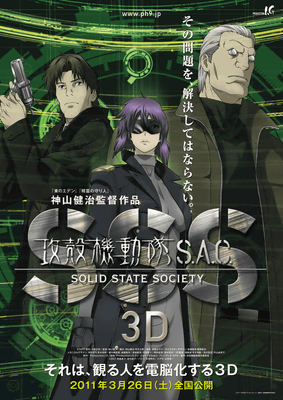 Incidentally, it seems that Kole, police related facilities in the whole country, etc. are protruding to 10,000 places, but I went to see what it is likeProducer Tomohiko Ishii will be called out by plainclothes police officersA bit of happening also happens.