What is the caution notice in Gundam's manual? "Gundam Okiri" start gaining luxury prizes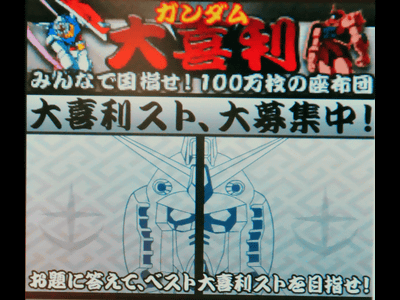 It is said that the number of site members of "Gundam Perfect Mobile" site for mobile phones has exceeded one million people. To celebrate this, NAMCO BANDAI Games started a user-participated project "Gundam Okiri".

This is to post a story to two kinds of themes, "One word in image" and "One word by theme". It seems that special standby and luxury prizes etc are also prepared.

Details are as below.
Gundam Okinari Aim for everyone! One million cushion
http://oogiri.channel.or.jp/
(PC, only viewable from smartphone)

"Gundam Okini" campaign is a user participation type plan, and other users can vote for the work submitted by the user (give a cushion). All users participating in this campaign will collect mission clears when collecting a total of 1 million cushions during the period.

The campaign is until 20th May, and it is said that waiting and luxury prizes which are only available here are prepared.

The topic "One word in the picture" in the 1st issue is kore.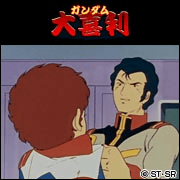 "One word by your subject" is "The manual of Gundam which Amuro casually got. There is one caution not to be caught. what?"something like.

There are 12 themes in all, and it will be updated during the campaign period. Also, since the campaign is linked with Twitter, it is possible to spread it when confidential work was done or when other users posted funny stories.

© Suzumi · Sunrise
© NBGI