"MegaDrive Handheld" MegaDrive evolved independently into portable game machines in South America and Europe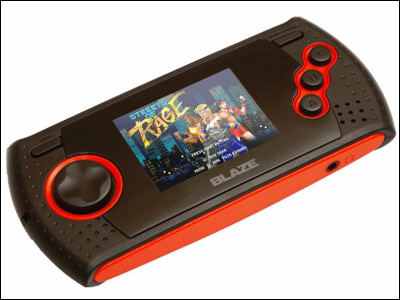 A machine that was released from Sega in 1988"Mega Drive". This 16-bit CPU as a home game machine for the first time released this masterpiece such as "Sonic the Hedgehog", "Fatal Fury Legend" "Puyo Puyo" actually survives in South America and Europe and develops its own evolution It seems he was doing it.

Tectoy Corporation,BLAZE Europe,AtgamesThe three companies have officially obtained permission from Sega"MegaDrive Handheld"It is said that they are releasing handheld game machines with embedded software. BLAZE has released a limited model that added past masterpieces such as "Bear knuckle" even this year.

The details of mega drive handheld are from the following.Sega Megadrive Handheld - Streets of Rage special edition - SEGA - BLAZE

SEGA Mega Drive Handheld at Firebox.com

This is the "MegaDrive Handheld" body. Like the mega drive, put the start button on ABC's 3 buttons. Liquid crystal display, built-in software. It seems that AA batteries are required separately.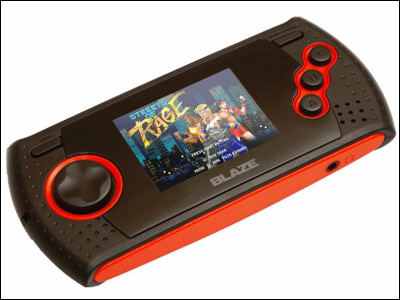 There was a movie actually running.

YouTube - Sega Megadrive Handheld - www.T3.com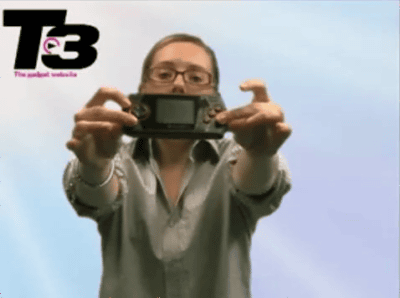 It is also possible to play game by screening game screen on TV using external output like this.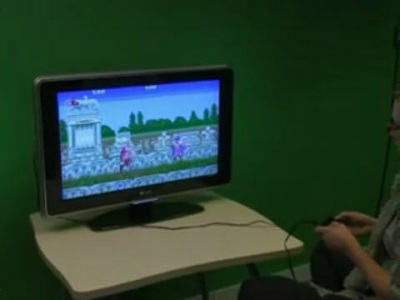 As hard that appeared in the 1980's, it is felt that mega drive was extremely excellent again. By the way, at the time in 1988, the works released in the same period"Super Mario Bros. 3"Such.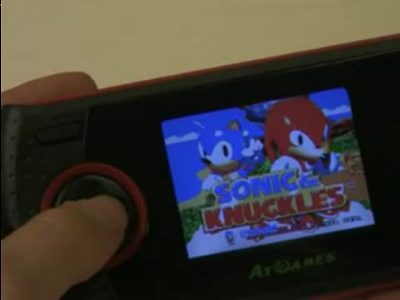 20 types of built-in titles."Beast Hen Memorial"Scroll action released in 1988. When you take 3 "Spirit Balls" which appear when you defeat a specific enemy, the hero changes to a beastman and carries out flashy action.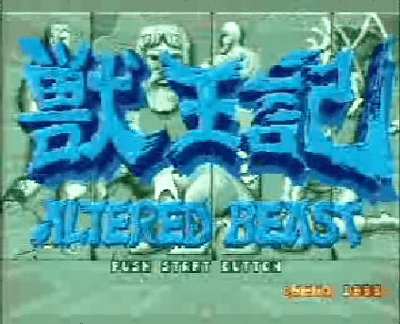 "Alien Storm"Is a special style in which scroll action and 3D gun shooting are exchanged for each stage, and two people can play simultaneously. It was released in 1991.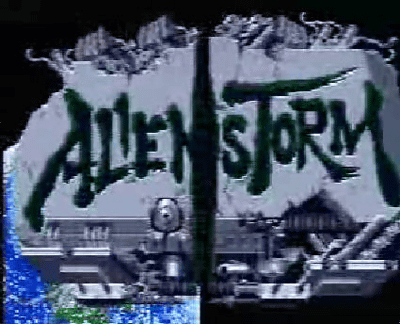 "Arrow Flash"Is a shooting game that will capture the stage while transforming into a fighter type and a robot type. Illustration of Mr. Akashisawa Takashi makes us feel the times. It was released in 1990.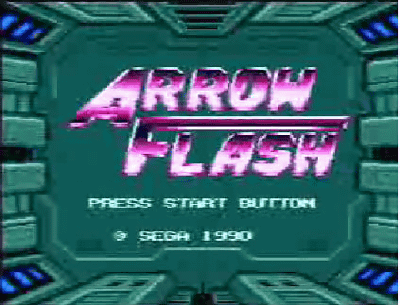 "Columns"It was released in 1990, the so-called falling object game. Vertical One row 3 Adjust the position of the jewel that falls in one set with the directional lever, rearrange the order of the upper and lower with each button, and disappear when 3 jewels are aligned in the vertical, horizontal, and naname. This creates a phenomenon called "chain" in which jewels disappear one after another,"Puyo Puyo"It is a masterpiece that had a great influence on puzzle games after and so on.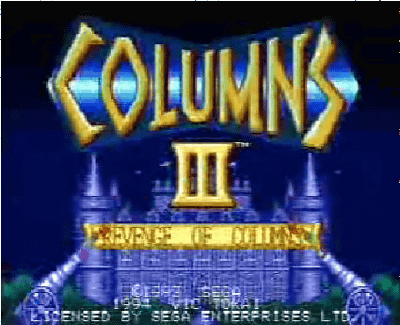 "Golden Ax"Was an action game for arcade released in 1989, and it was ported to MegaDrive the same year. It is a scroll action that scoops enemies with swords and magic, set in a fantasy world. There are also many sequels, in 2008 "Golden Ax Beast Rider" released on Xbox 360 and PS3 (not released in Japan).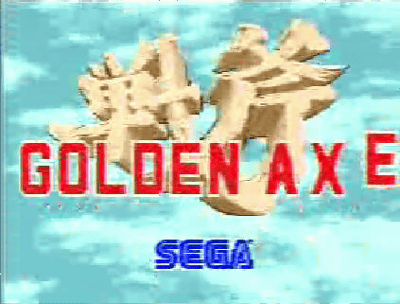 "Shadow dancer"Began operation at the arcade in 1989 and was transplanted to mega drive in the next 90 years. It is a previous work"Shinobu - SHINOBI -"In the side scrolling action game which followed the system of, the system which manipulates the partner's ninja dog to seal the movement of the enemy is impressive.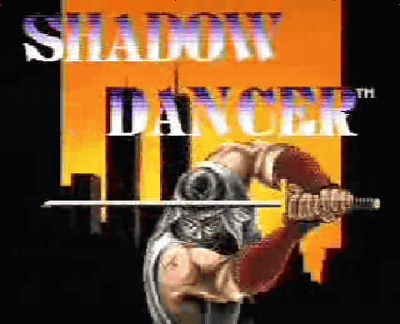 "Jewel Master"Scroll action released in 1991. When you defeat enemies and gather rings, you will be able to use magic according to the jewels of the ring, and will take advantage of this to capture the stage.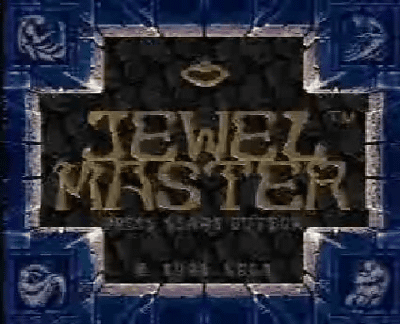 "Chameleon Kid"In the action game released in 1992, when taking a helmet falling to the stage, the system of the capability changes as the hero's chameleon kid turns into a figure corresponding to the helmet. There is a stage branch, and the richness of contents of all 103 stages is attractive.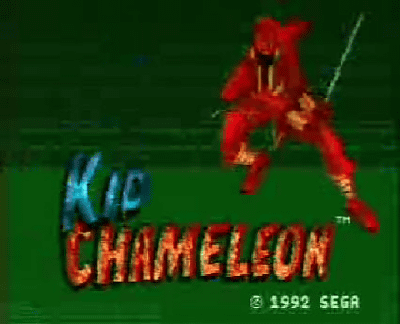 "Crackdown"Is an action game that can be played simultaneously by two people released in 1990. A unusual system that goes while defeating enemies with a map like a maze, installing bombs at specific points and turning around. It is also characteristic that the number of bullets of weapons is limited, not just to defeat the enemy, but also to successfully overcome the surrounding topography.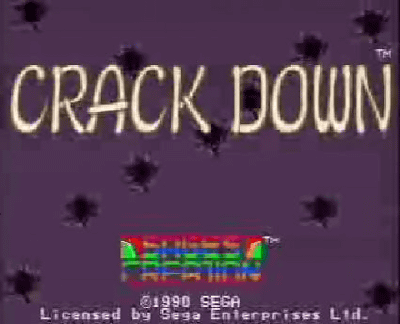 "Sonic & amp; Knuckles"Is an action game released in 1994, SEGA 's signboard title Sonic series"Sonic the Hedgehog 3"Works which is a sequel to the. From this work, it became possible to select Knuckles which can go up wall and glide as own character as well as the main character Sonic. In addition, this work was equipped with a lock on system that will allow the special stage to be played by installing cartridges of other Sonic series, but it is unknown whether it is possible also with mega drive handheld version.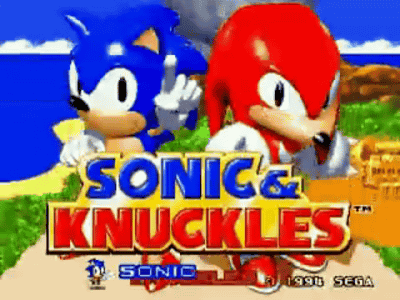 In the limited edition released this year,"Bear / Knuckle Iron Fist"And "Bear knuckle 3" have been added. Bear knuckle"Final fight"Type side scrolling action game. It was a work that took over the system of "Golden Ax" mentioned above and was released in 1991. Bear knuckle 3 is a sequel released in 1994, the screen below is the one of Bear knuckle 3.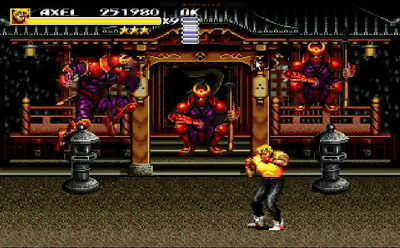 In a further limited edition"Virtua Fighter 2"Also joining the lineup. "Virtua Fighter 2" is a software for the North American version mega drive "Genesis" released in 1996, and this time it is believed to be Genesis version.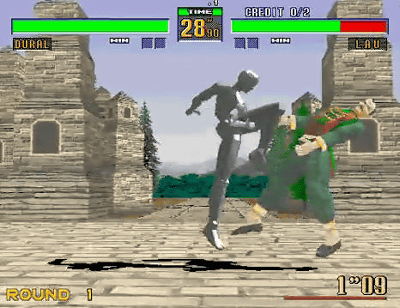 Besides this"Dr. Eggman's Mean Bean Machine"Ya"Ecozadorfin","Echo Jr.""Maburuka Hut's Loose Turbo Adventure","ESWAT","Freaky","Gain ground","SHINOBI 3","Sonic Spin Ball"It is equipped.