A girl who became missing debuted as a porn actress and her mother sued video production company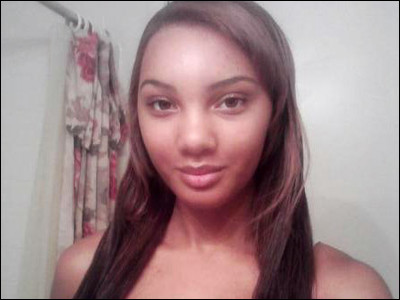 It is a nice story if the daughter who came to Tokyo as a longing admirer for entertaining entertainment became idol .... Although it is a good story, the girl who became missing became a porn actress, so that her mother changed the video production company It seems that a case of appealing happens.

Apparently the girl is a minor, but she seems to have appeared lying falsely.

Details are as below.
Bieyanka Moore, Reality Kings' 15-Year-Old Porn Star? - Miami News - Riptide 2.0

PHOTOS Porn star Bieyanka Moore is 15 year-old runaway Charrida Smalley: starcasm.net

Pornographic site ·Reality KingsThe porn actress Bieyanka Moore who appeared in the new picture of the movie is a 15 - year - old girl who was missing from Palm Beach Shores, Florida in 2010, and the mother is sued for Reality Kings.

It was in January 2010 that the 15-year old girl whose initials of C.S. became missing. It seems that the debut work of Bieyanka Moore was released 8 months later.

CS mother Sherrita Smalley insisted that Bieyanka Moore is his daughter (CS), and sexually assaulted against Reality Kings, statutory rape (sexual intercourse with women under approved age) I caused an appeal in child pornography.

According to Reality Kings' Stuart · I · Großman lawyer, a few hours after announcing to upload a debut work by Bieyanka Moore, it seems that there was a message saying "Bieyanka is an underwear", so Immediately Reality Kings It seems he discontinued publication and contacted FBI.

Reality Kings seems to have checked whether the actress is an underage, but the actress who calls Bieyanka Moore asked the producer that the certificate that he is Tyler Chanel Evans (19) bred up in Nevada and social security He said that he did not notice because he submitted documents. Reality Kings argues in the court that "If C.S. did not forge documents, we never got cheated."

A comparison of the picture (left) that Bieyanka Moore uploaded to her own MySpace and the picture (right) provided by C. S.'s grandmother. Besides looks similar, Moore has four squirms on the right side of the neck like C.S.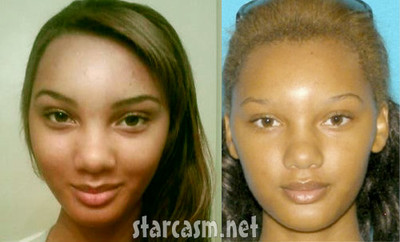 According to Mr. Smalley's lawyer, Bieyanka Moore (C.S.) Was detained in Nevada province and the incident is under investigation by the FBI. What is worrying about her most by receiving this is a porno actor (who is unknown) who was a partner of Bieyanka Moore. According to Florida law, there is a possibility that under-statutory rape does not mean that minors are losing their age as being mined.

Last year in Japan,Arrested for entertainment production president and others as a 16-year-old girl pretending to be an older sister and appeared on adult DVDIn addition to the incident occurred,Tracy RoseAlso appeared in several pornographic works at underage, so the producer was arrested when it was discovered.
in Note, Posted by logc_nt