Good news for those who need to continue using smoking cessation aid for a long time even after smoking cessation, nicotine contained in alternative medicines does not affect oncogenesis or cancer progression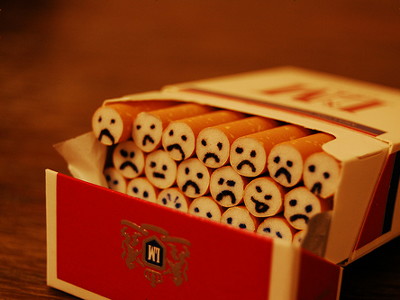 ByMendhak

Especially severe among smokersNicotine addictionFor those who have become and become, only by the power of willNon smokingIt is very difficult, and many people have experienced frustration when working on smoking cessation many times.

It is a powerful help for such nicotine dependentsNicotine patchAnd nicotine gum, but as the person with strong dependence needs to continue to use the smoking aid for a long time, "the nicotine ingestion even if you do not smoke cigarettes" state is Some people may wonder that it will last long and choose a smoking cessation law that does not use smoking cessation aid even for severe dependence.

Under such circumstances, with nicotine intake of the dose of common smoking cessation aid,lung cancerExperiments with mice showed that there is no effect on the rate of cancer incidence and rate of progression. Although it has not been proven that there is no health damage due to continuing ingestion of nicotine by smoking cessation aid, it seems clear that at least people receiving nicotine replacement therapy are at a lower risk than continuing smoking.

Details are as below.Nicotine Does Not Promote Lung Cancer Growth in Mouse Models

Although the image "nicotine = the cause of lung cancer" may have become established, tobacco contains various harmful substances such as tar besides nicotine, smoke which burns tobacco and burns a leaf The act of aspirating into the lungs is also accompanied. Because nicotine and not only nicotine are involved in carcinogenesis caused by smoking, in fact, how much nicotine is responsible, how much nicotine affects the rate of carcinogenesis and the growth rate of existing cancer cells from how much intake Whether or not to do is not clarified so far, it was a place where discussion was split.

Florida since April 2, 2011OrlandoThe 102nd held inAmerican Cancer Research AssociationWas announced inAmerican National Cancer InstituteAccording to Doctor Phillip A. Dennis et al. 'S doctor, it is said that ingestion of nicotine in such an amount as to be used in general nicotine replacement therapy has no effect on carcinogenesis or cancer progression.

According to Dennis, about 20% of smokers seem to be severely addicted. For these people, nicotine replacement therapy using smoking cessation aid is greatly helpful when having a willingness to stop smoking. CurrentFDA(US Food and Drug Administration)According to the provision of the general smoking cessation aid (nicotine patch etc) use period is 10 ~ 12 weeks, but especially for heavily dependent smokers, smoking cessation for a longer period of smoking It seems necessary to continue using auxiliary agents. However, there are also numerous research results suggesting that nicotine promotes the proliferation and spread of tumor cells and promotes canceration of healthy cells of the lung airways, so long term health by smoking cessation supplements There was also a direction of concern about the damage.

Therefore, in this study, we set the nicotine intake amount per weight of mouse to be the same level as human nicotine intake by smoking cessation aid at the time of general nicotine replacement therapy, dissolve nicotine in drinking water We administered nicotine to mice divided into three groups for 12 weeks and investigated the effect on carcinogenesis and cancer progression.

Of the mice grouped into three groups, the first group was given before the nicotine administration period in advance4- (Methylnitrosamino) -1- (3-pyridyl) -1-butanone(NNK: Included in tobaccoNitrosamineIt was a powerful precursor of cancer) was administered. In the second group, by genetic manipulation,KRAS oncogene(Mutation is seen in many smoking lung cancer patientsCancer geneOne of the mice that was activated was used. In the third group, a mouse transplanted with a cell line (mouse cancer cell itself) generated from lung cancer of other mice was used. The nicotine administration experiment was carried out for mice with a high risk of carcinogenesis or mice already being cancer.

The mice ingest water as usual and are metabolic products of nicotineCotinine, And as a result of researchers' aim, we were able to obtain the same level of concentration of smoking cessation aid as human being in use.

According to Dr. Dennis, there was no effect on nicotine carcinogenesis rate, cancer cell proliferation rate, tumor size etc in all three groups. With this concentration of nicotine, intracellular signaling pathways involved in lung cancer were not activated.

"Our findings support the safety of nicotine replacement therapy.The results of this time and the results of various epidemiological investigations carried out in Europe and elsewhere have been compiled into several months or years People who continue to use nicotine replacement medication across nicotine will not increase the chances of becoming lung cancer because it is far safe to stop smoking using nicotine replacement medication than to continue smoking "Dr. Dennis says.
in Science, Posted by darkhorse_log