"Galaxy Tab 10.1" photo review, a thinner and lighter high-performance model than iPad 2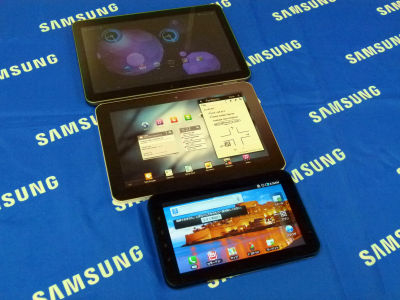 The company's Android 3.0 tablet terminal exhibited at Samsung's latest global model presentation held today "Galaxy Tab 10.1We will deliver a photo review of.

Despite having a display that is about the same size as Apple's iPad series that precedes the tablet market, the new "Galaxy Tab" is a 10.1-inch model thinner and lighter than the iPad 2, and a smaller 8.9-inch model Two models line up.

The photo version of the new version of Galaxy Tab revealed by Samsung's staff that the product version is under consideration of the initial clock up from 1 GHz to 1.2 GHz is as follows.
This is the main body of "Galaxy Tab 10.1". The resolution of the display is 1280 × 800, the main body size is 256.6 × 172.9 × 8.6 mm, and the weight is 595 g. It is slightly thinner and lighter when compared with 3G model iPad 2 (241.2 x 185.7 x 8.8 mm, 613 grams).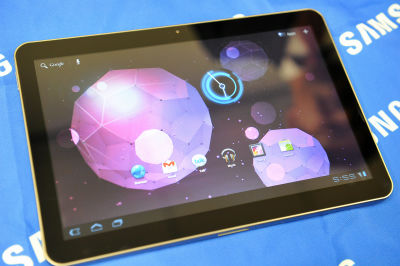 back.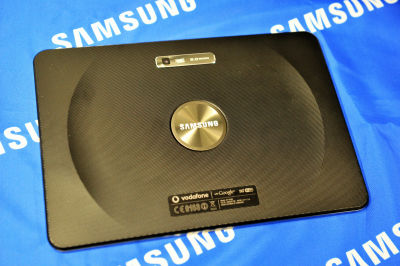 Equipped with 8 million pixel camera.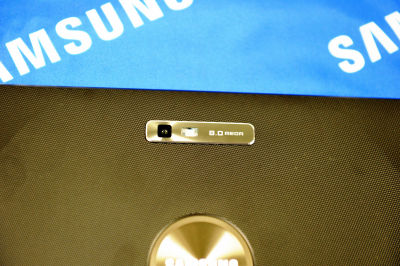 Because this model is spec for the British Vodafone (vodafone), there is a Vodafone logo.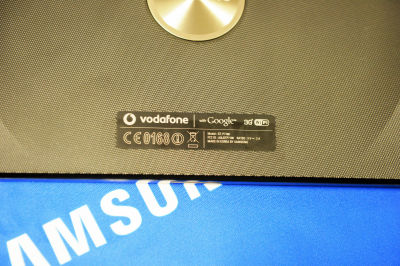 Upper part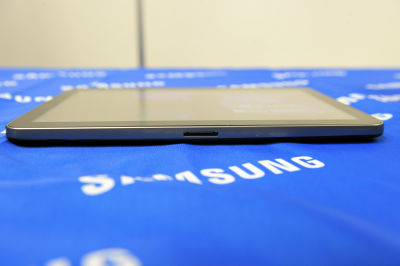 bottom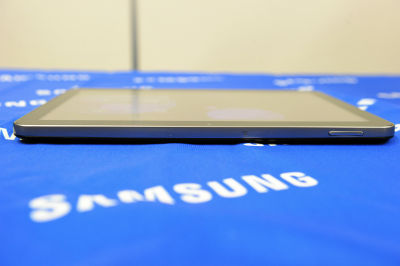 right side. Stereo speakers mounted on the left and right sides. You can use stereo sound even when you are holding horizontally or vertically.



Power button and earphone jack on the left side.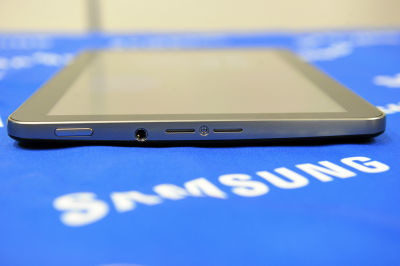 "Galaxy Tab 10.1 (top)" and "Galaxy Tab 8.9 (middle)" and the existing "Galaxy Tab (bottom)" side by side. In addition, Galaxy Tab 8.9 did not display real machines, it was an exhibition in mock to the last.