Movie of "Sauron's eyes" chasing anywhere with Kinect interlocking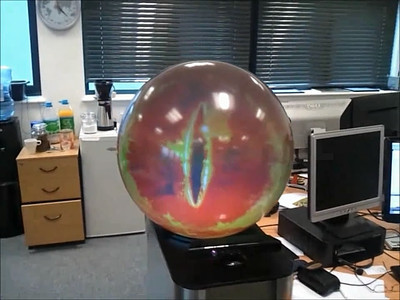 With spherical displayKinectUsing "Lord of the RingThere appeared a person who reproduced "Sauron's eyes" appearing in the "Sauron's eyes".

In the movie, Aradorn and others challenged the fight against the power of the darkness to divert attention of Sauron's eyes from Frods going to abandon the ring to the mountain of Mordor, but when you see this movie, from Sauron's eyes I can understand that I can not escape.

The spherical display usedPufferfish"Puffersphere" is.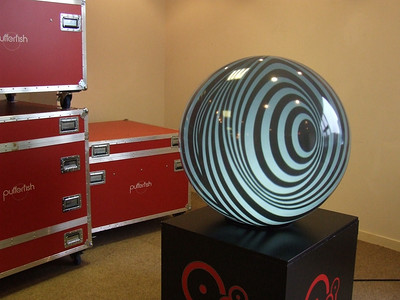 ByMrpufferfish

YouTube - Kinect & amp; Pufferfish Eye of Sauron


Even if I move to escape from my eyes, "Sauron's eyes" will come to see us anywhere.



Since this movie is like an ordinary eyed, it may be easy to understand the movement.

YouTube - Freaky tracking eyeball using Puffersphere, Microsoft Kinect and WPF


Gyutsuri ...