Death sentence will be sentenced to Satoshi Kato's accused of Akihabara indiscriminate killing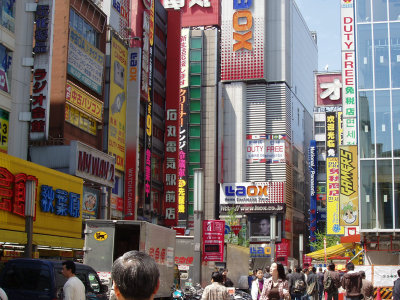 ByForlitke

Around 0:30 pm on June 8, 2008,"Akihabara indiscriminate killing case" who killed people with a knife one by one in a pedestrian heaven in Akihabara and killed seven peopleTomodori Kato defendant, who is being questioned for murder charges, has been sentenced to death today.

The defense side was seeking avoidance of death penalty for reasons such as loss of mind, but the Tokyo district court sentenced the death penalty pursuant to the prosecution's prosecution.

The prosecution 's argument and other details on the judgment are as follows.Akihabara killing: Death sentence judgment by Kato Tokyo District Court - Everyday jp (Mainichi Newspaper)

On March 24, 2011, Tokyo District Court sentenced Kato Tomohiro (28), who was questioned for murder due to Akihabara indiscriminate killing case, sentenced to death. This incident rushed into the intersection of the pedestrian street of Akihabara on 08:00 on June 8, 2008, died five people, killed three people, and stabbed 12 people with a knife and added four people It caused societal influence such as leading to the self-restraint of the pedestrian afterwards because it caused the death.

Because the defendant consistently admitted the content of prosecution from the investigation stage, the main issue was whether the defendant was responsible. Prosecutors pointed out that "full responsibility is recognized" based on pre-indictment psychiatric testimony, and asked the death penalty as "a villainous incident seen in criminal history, a demon's work without fragile human nature" was doing.

On the contrary, defense officials argued that the defendant was in a condition of mental loss as "there was little memory of the case at the time and some mental illness was present". Since the psychiatrist petitioned by the defense side testified that "there was a mother's abuse, such as being barefooted out in the snow," he said, "Since I got inappropriate education and made my emotions paralyzed, We should seek to avoid death penalties, including arguing that dependence should be taken into consideration, but the judgment acknowledged the responsibility according to the prosecution's prosecution and the capital punishment was handed down.

Kato explained in court that "I wanted to tell people who harassed at the cell phone's bulletin board," I wanted to tell them that they wanted people to harass him, "he said, inferring the sense of inferiority of his prospect as the motive of the prosecution, It is said that he denied the content that he was suffering from something.
in Note, Posted by darkhorse_log