A man who shoots a clerk with an air gun, "Burrito is too expensive", arrested at the end of a basket standing at a motel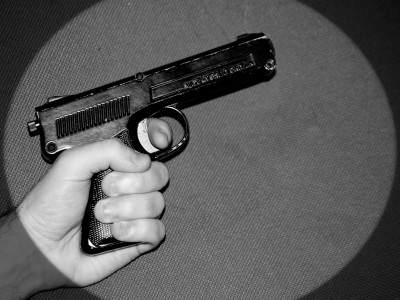 ByDaGoaty

It is a fast food chain store of Mexican style dishes such as tacos and burritoTaco Bell"OrderedBurrito"It is too expensive," a man was furious, and there was a case where the shooter struck an air gun and fired fire.

The man also raised a rifle and stood upright at the motel, and was caught by SWAT.

For details on what made the man so angry, details are below.
The Beefy Crunch Burrito incident - San Antonio Express-News

Taco BellIs a fast food chain that was once deployed in Japan, withdrawing except in the US military base now, deploying 6500 stores in mainland USA, Hawaii, Guam, Puerto Rico and so on. The product is not hamburgers but Mexican-style dishes such as tacos and burrito, which focuses mainly on differentiation from other chains.

Ricardo Jones (37) ordered seven Beefy Crunch Burrito at the Taco Bell store in San Antonio, California. This product has been sold at a special price of 99 cents (about 80 yen) until the other day, and Jones suspect also thought that it was, but already campaign has ended and the regular price one dollar one dollar I returned to 49 cents (about 121 yen).

This is a problem burrito. It seems that 99 cents are still written on the site ... ....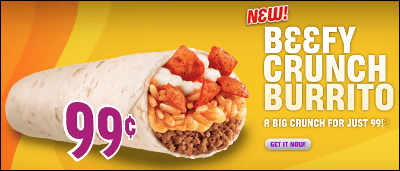 Jones was furious with this, shooting a gun at the store manager and shooting fire. However, because the gun was not genuine, it was an air gun, so it just ended with a BB bullet being fired. Jones seems to have left the store soon after this, but because the assault rifle and the hand gun were visible on the roof of the car that he got on, clerks hid under the table and in the back yard until the car ran away It seems he did.

After this, Jones suspected a police car patrolling, got a rifle in hand and stood in the motel for 3 hours, and the last one was caught and attacked by SWAT's tear shoots. The rifle I had at the time of basketball was also an air gun, so it was said that no BB bullets that had been loaded were shot.

In Japan, if you think that beef don is going to cut prices down, it seems that the price cut period has already ended ......
in Note, Posted by logc_nt