Mizuho 601 issue of Kyushu Shinkansen Futsu, Kagoshima Chuo center departs Shin-Osaka station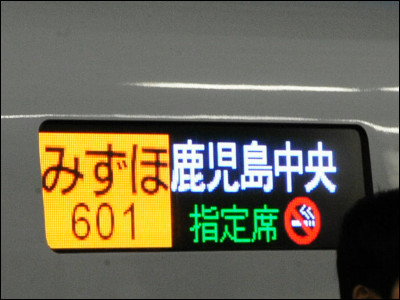 On March 12, the Kyushu Shinkansen (Kagoshima Route) was able to go through. Between Hakata and Kagoshima Chuo, it became connected without a change of train, and it was also carried out with the Sanyo Shinkansen, and a train connecting Shin Osaka and Kagoshima is also born.

At 6 am, the first train, Mizuho 601, left Shin-Osaka station toward Kagoshima center.

Details are as below.
JR Kyushu Kyushu Shinkansen WEB

Shin Osaka station early in the morning.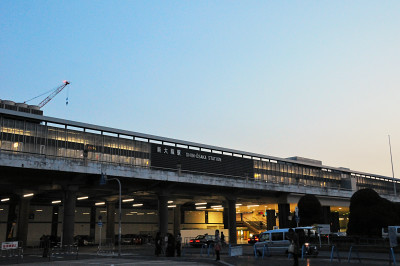 Today, both the Tokaido Shinkansen and Sanyo Shinkansen operate normally,Tohoku district Pacific offshore earthquake which was the largest in history of domestic observationMany people were lined up in ticket counters and ticket vending machines depending on their influence.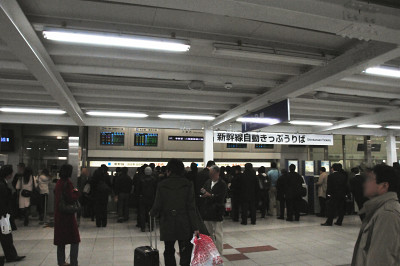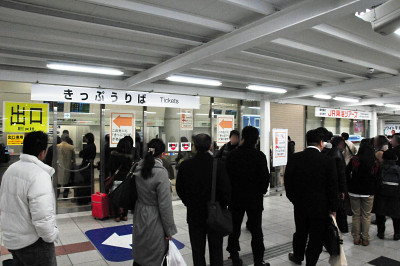 Destination guide board. In the future, Mr. Mizuho and Sakura will be added to Shin-Osaka Station in addition to Nozomi, Hikari (Rail Star), Kodama.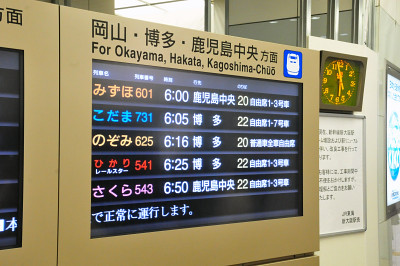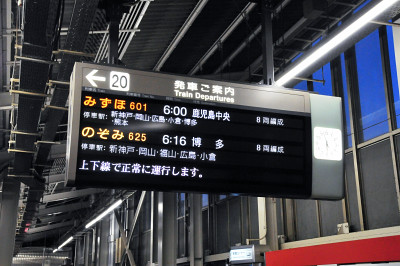 Mizuho No. 601 which is stopped at home.

YouTube - Mizuho 601 Destination Indication


Logo connecting JR West and Kyushu.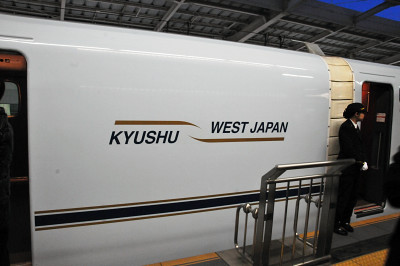 All departure ceremonies, arrival ceremonies, various events are canceledAlthough it became the first train, many staff members and clerk attended the security.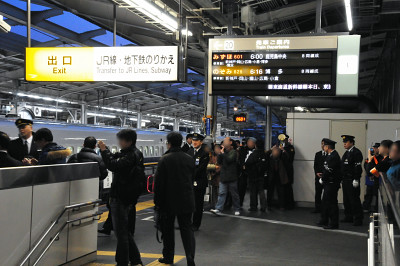 Just at 6 o'clock Mizuho 601 set off Shin-Osaka station towards the center of Kagoshima.

YouTube - Mizuho 601 Departure Shin-Osaka Station to Kagoshima Chuo Station