"Moviebarcode" which compressed movie frames and barcoded them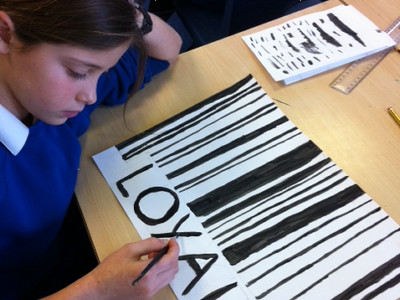 ByScott_bl8key

The movie is made by shooting 24 frames per second. In the case of a movie of about two hours, an enormous amount of frames of over 170,000 frames are flowing in front of us. The art which compressed it like this like a barcode compressed sideways is "moviebarcode".

I think for a moment as to what the meaning is .... The barcoded work has unexpectedly left the features of the work and it is quite interesting as there are differences when comparing various works .

Details of art are below.
Moviebarcode
http://moviebarcode.tumblr.com/

matrixBarcode. I feel that the color of the work of black and green often comes out.




This isSocial network. There are not many outdoor bright scenes so it is a dark tone overall.




JawsThere are many blue and white, color like movie that set in the sea.




Princess MononokeIs green, blue, brown and fairly colorful.




ShabuI just tried this and I feel that the atmosphere of the work will surely be different in the first half and the second half.




It seems that there are many pretty bright scenesAtom (Astro Boy).




Apocalypse of HellAlthough the Vietnam War is the stage, you can see that it is not only a dark scene.




Hick and DragonWhat is the last part of it?




It changes fairly sweetly in colorCity of God.




Although there is a difference that it is dark and bright when looking at this, you can see that there are not many red screens to be continuous.
in Movie, Posted by logc_nt