'Magical girl Madoka ☆ Magica' decided to publish a novelized version by nitroplus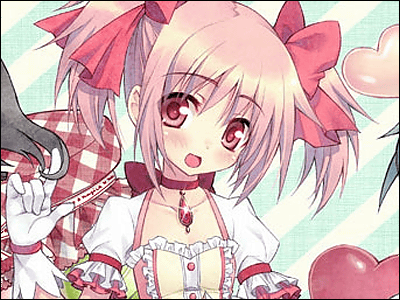 "A new magical girl anime never before"Magical girl Madoka ☆ Magica is becoming a topic for every weekly broadcast.

When a cartoon version is released in FebruaryIt sold out instantly, stocks run out quickly even if heavy plates are re-arrivedAlthough it sold as fast as momentum, this time, the publication of the novel was decided. It is said that nitroplus is in charge of novelization.

Details are as below.
"Magical girl Madoka ☆ Magica" Novellize, released on sale from nitroplus! | Nitroplus Nitroplus

Magical Girl Madoka ☆ Magica is a nitroplus writer, Mr. Kabuchi Gen, participates as a series composition / screenwriter, but it seems that nitroplus was supposed to do novelization, even with its edge.

This time, Mr. Kayabuchi is in charge of supervision. Writing is Mr. Ichija (Naru Naruse) who has a book such as "Yu-Kai" "Kurukuru" (Shogakkan Gagaga Bunko), "Sakura Ish" (Kadokawa sneakers collection), illustrations are Madoka ☆ Magika End of the fifth episode Yu Pon, illustrator / graphic artist who was in charge of the card.

Since SS and illustration illustrations by Ikka Masa & Yu Pon are posted on the Megami magazine April issue released on February 28th, those who care about what they are going to do first read Megami magazine You may find something if you look at it.
in Anime, Posted by logc_nt