Fruit cultivated while eating with vegetable sensation Increase and eat again Fresh and volume potted herb seedlings "FRESH HERB"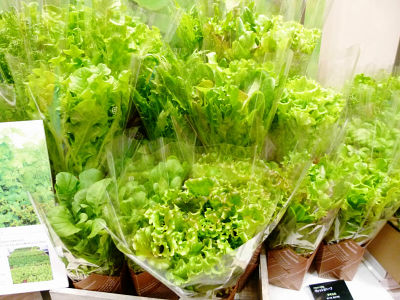 It is possible to cultivate in a bright indoor if it is about one week as it is after purchasing it as a lettuce which is well sold at the vegetable department and eating the necessary part, depending on the breed and time, plant it in soil according to the pot and time In addition to growing even bigger grow cultivated OK Easy pot pot plant herb seedling "FRESH HERB"(Fresh Herb) from March 1st to March 4th at Makuhari Messe"FOODEX JAPAN 2011"of"Hakusan International CorporationI found it at the booth.

If it is troublesome if you eat it already as it is OK, you can increase it while eating, if you want to purely gardening, plant and plant it from the beginning, it is possible to utilize according to each circumstance, unlikely concept It is a feature and it is quite nice feeling.

Details on the actual price and what kind of things can be grown from the following.
Hakusan International (PDF file)http://www.hk-int.jp/veggie/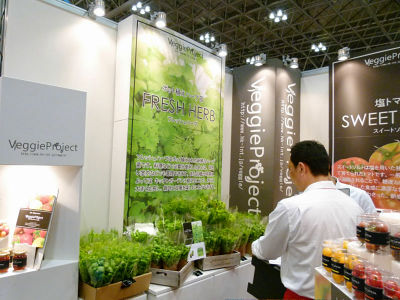 I found such a corner in a corner of Hakusan International Booth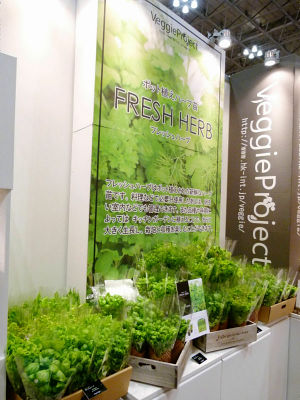 This is a planted herb seedling "FRESH HERB".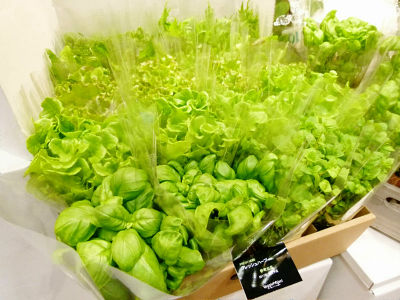 Reference exhibition this time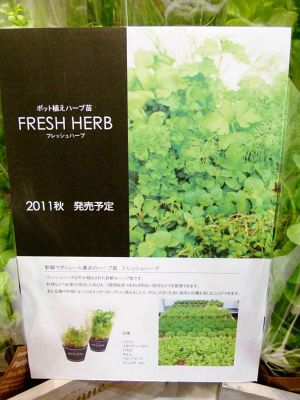 The release schedule is autumn 2011.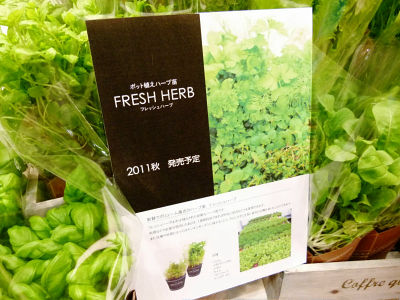 Varieties include basil · Italian parsley · time · baby leaf · rucola · etc.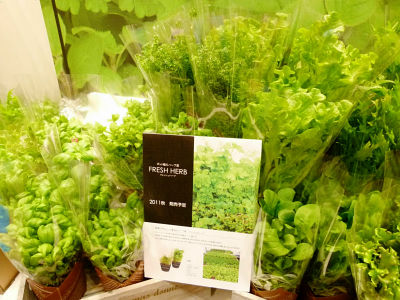 Basically it is OK with the same feeling as a leafy vegetable such as lettuce.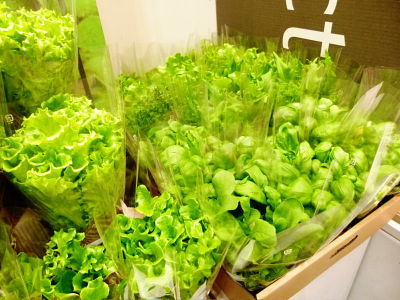 The price is planned to be about 298 yen to 398 yen.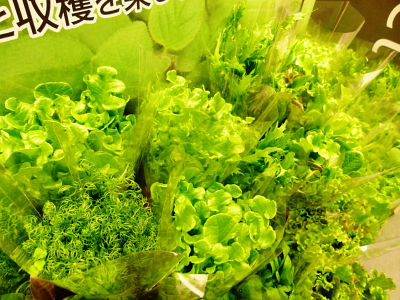 It's very easy, as the bottom is a pot as it is. It is quite easy in the cultivation system.