"You ate my cookie!" A 31-year-old woman who took off her roommate and attacked with scissors was arrested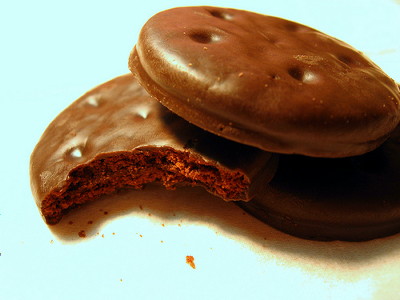 ByAmy Loves Yah

Hersha C. Howard (31 years old) who gave out a roommate Jasmin Wanke with a great occasion, "I ate my cookie!" On Sunday morning in Naples, Florida.

Although Howard suspects children were hungry and searching for food, they asked for food, so they asked Wanke to explain that he had cookies, he did not agree with saying "pay 10 dollars" I ran out of the room and ran down the stairs and ran down the stairs, chasing the scissors, chasing it with the board, hitting the chest, continuing the attack, catching up with Wanke who fled to the outside of the building, picked up a sign and hit the beat further is.

Ultimately, Wanke's husband tackled Howard's suspect and seized it, and Howard was arrested by the county sheriff she came over, was it a special cookie you wanted to eat so raging enough? Is it? Details are as below.Thin Mints melee: Woman accused of aggravated assault over Girl Scout cookies »Naples Daily News

Thin Mint melee lands Naples woman in jail - ABC - 7.com WZVN News for Fort Myers, Cape Coral & amp; Naples, Florida

With that cookie,girl ScoutGirls selling, sales will be funded for local girl scout camps etc.Girl scout cookie". It is not that the girl scouts are not baked but they are purchased at the branches of the girl scouts by those confectioners who have signed a license agreement and the girls sell them to their relatives, acquaintances, neighbors, parks and shopping It is a cookie that sets up and sells booths at malls, etc. We have branded them as "standard taste" and "old taste" that have not changed for decades. To girls there are incentives such as stuffed toys and T - shirts according to the number of cookies sold, and in the past there seem to be girls who sold more than 17,000 boxes of cookies by themselves.

The cookie which became the origin of the current riot was said to be the most popular type which occupies about 25% of the sales in the year among the tens of kinds of girl scout cookies called "Thin Mints". Price is cheaper than 10 dollars (about 830 yen) which Wanke said to pay, although it is not always possible to buy it at supermarkets and convenience stores as Howard's suspects it is $ 3 50 cents a day (about 300 yen) It may have been "treasure cookie" that is worth more than the amount.

The package on the right is "Thin Mints". It coats thin cookie with mint flavors with chocolate.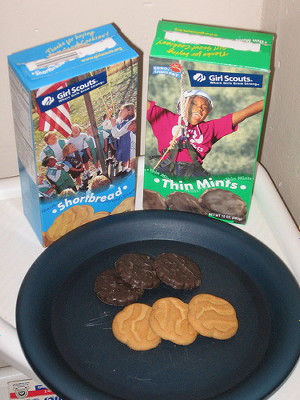 ByMechanikat

Mr. Hersha C. Howard, 31, who was mad at noticing that this "Thin Mints" cookie that was treasured was missing on February 20 morning, FloridaCollierI pushed into the bedroom of a roommate Jasmin Wanke who was sharing the apartment in the county Naples, and denounced that Mr. Wanke must have eaten cookies. Mr. Wanke explained that the children of Howard suspected to be hungry made him eat cookies around 1 am on January 20, but Howard suspects hearing it, he jumps over to Wanke and saves weight I heard that he hit his face while wearing it.

Wanke's husband pulled away from him after a while, but Mr. Wanke fled outside the room, but Howard suspects himself while threatening to scare with scissors, and on the way down the stairs I dropped the scissors and picked up the board and continued chase while hitting with that board.

After catching Wanke in the kitchen, Howard allegedly pulled him to the floor, beat him and beat him, hit the chest, chased after Mr. Wanke who went away from Wanke's husband who separated them again and left the building It was arrested by the county sheriff who was rushed by Wanke's husband after picking up a sign and hitting again again and was arrested around February 20 at 9:27 am on suspicion of weighted violence using weapons Thing.

Hersha C. Howard (31) is about 5 feet 9 inches (about 175 cm) tall and weighs 400 pounds (about 180 kg), with a mother with multiple children.