Speaking of Chabobashi Star Tetsu, "Ultra-Shabu-bashi!" Is collaborated with "Star of the Giants"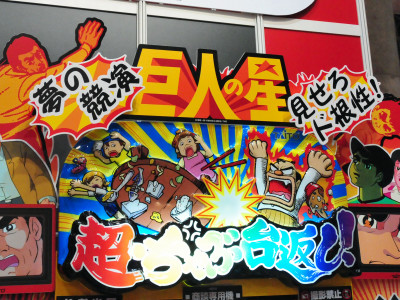 It appeared in 2009A really ridiculous game to overturn the Shabu-bou, "Ultra-Shabu-bashi!". After that, it is the second stepCan overturn the Shabu-bai at the funeral "Super-Chabobashi return! No.2"Appeared, game center operated by Taito ·Taito StationI see someone who is often playing.

AOU 2011So, that "super-Chabobashi return!"Star of the Giant"It was announced that it will collaborate, and the case was exhibited as a reference.

Details are as below.
TAITO CORPORATION | Official Page | NO Game | Official page

Panel informing of the collaboration of "Ultra-Shabu-bashi!" And "Giant Star".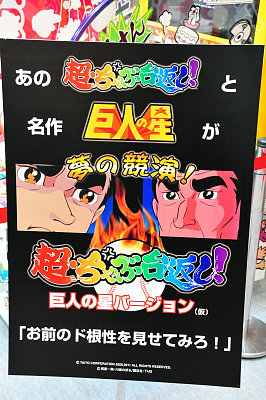 It seems that the enclosure has already been completed.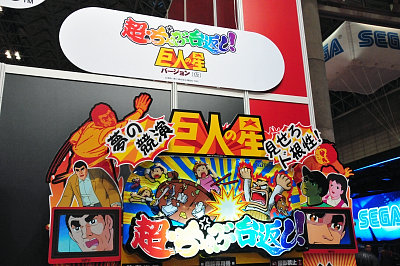 There are figures of stars star and stardomous stables in and around here and there. It is too famous that Star Tetsu is doing a cabbage back at the opening of "the giant's star", so it might be said that this collaboration was made as possible as possible.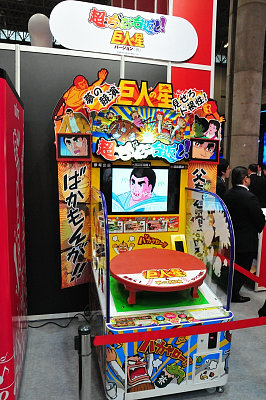 The shabby table which became a bit like baseball ball for a moment.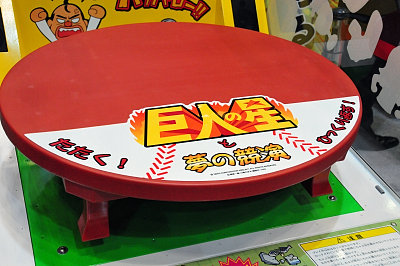 By the way, the play movie in past AOU and AM show was like this.
YouTube - Ultra-Shabu-bashi return! 01


YouTube - Ultra-Shabu-bashi return! 02


YouTube - "Ultra-Shabu-babe Return! Part 2" Turning the Shabu-bai with a test funeral


YouTube - "Ultra-Shabu-babe Return! Part 2" Trial, challenge tournament mode


The official play movie also has quite a fight.
YouTube - "Ultra-Chaburadori!" Play movie


By the way, although the image of Star Hitoshi = Chabobotori is impressed quite intensely, it is not a famous story that it actually did not make a shabu baseball over and over again in the main part. However, this collaboration seems to make the image as a supreme return character even stronger.

※ I am shooting with permission