T-shirts that can become a cheerful "Shiteyanyo" but Hatsune Miku is sold at One Fest site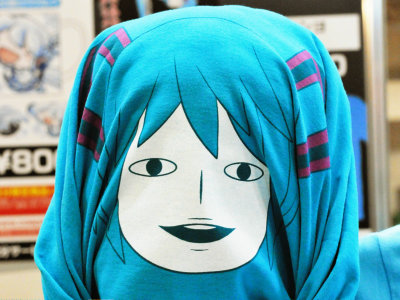 Wonder Festival 2011 [Winter]When walking in the venue, Hatsune Miku-like, but nothing but stupid characters pixiv's first character "Shiteyangyo"Because the long-sleeved T-shirt is on sale limited at the venue, I have taken a picture of the long-sleeved T-shirt at once.

The top picture can not be seen as a T - shirt because there is a gimmick that is meaningful in some sense. Anyone can wear this T-shirt and become an amazing item to transform into "Shiteyanyo". Event other than this one sale for sale will be held in accordance with the Sapporo Snow Festival from February 7 (Monday) to February 13 (Sun) of 2011SNOW MIKU for SAPPORO 2011It is quite rare item as it can only be purchased at current condition.

The awesome function hidden in "Shiteyanyo" T-shirt is from the following.Shiteyanyo Long Sleeve T-shirt [Hatsune Miku · Shiteyanyo] | Character Goods & Apparel Production Sales COSPA

COSPAA corner that releases somehow a roaring aura on a part of the goods lined up in the booth.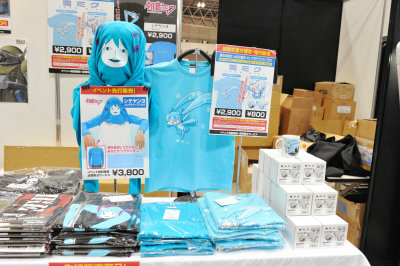 This is "Shiteyangyo long sleeve T shirt" (event special price 3800 yen). The surface looks something like this. Cool design that Cecian Yeyo is casually printed.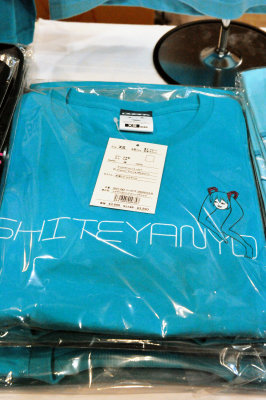 But this T - shirt 's main character is demonstrated when the skirt turns inside and wears like this. Because the part of the arm looks like a twin tail part, everyone can become "Shiteyanyo" with this.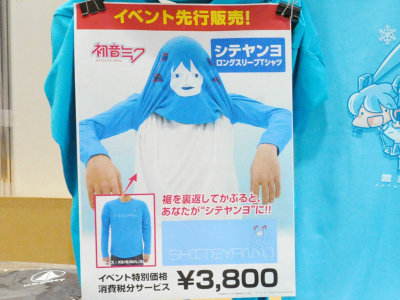 Playfully playing when I was a childJamilaWhile saying that while wearing a T-shirt Eri with his head wearing a head, there is something close to the heart and more than it. In short, it is a bit scary.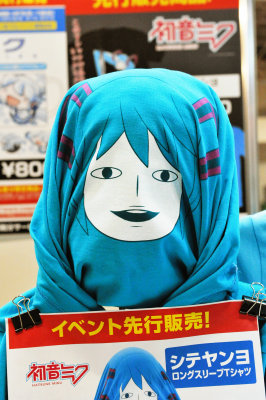 Next to that "Shiteyanyo" itself was giddy printedShiteyanyo T-shirtThere was also, and it came up considerably from the surrounding cute goods.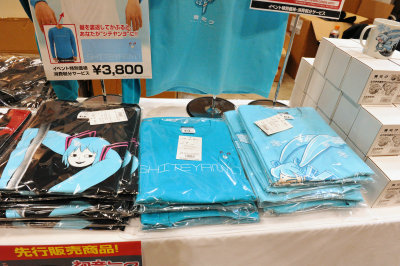 It seems that two types of Citay Yayo T-shirts are scheduled for general sale at a later date, so if you are interested please check the following news.