Next-generation PSP "NGP" that appeared full with super fast photo review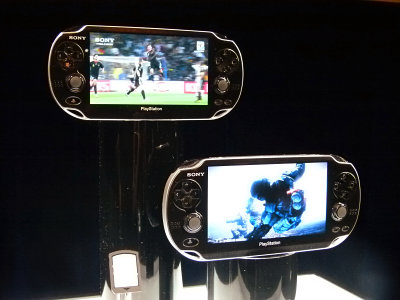 Today's "PlayStation Meeting 2011"Announced in"Next Generation Portable (NGP)We will deliver a photo review of.

Unfortunately I could not actually touch it, but I guess it will become a clue to know what kind of model it is.

More body pictures added ※.

Details are as below.
This is the NGP body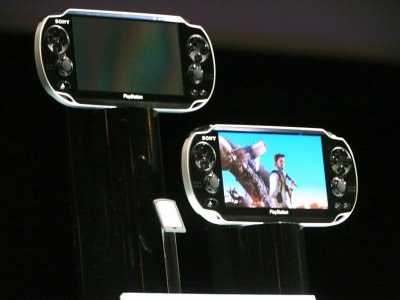 Looking from the side like this. The size is planned to be about 182.0 × 18.6 × 83.5 mm. The body weight is undecided.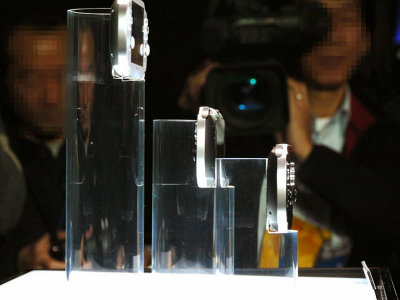 Equipped with 5-inch organic EL multi-touch display capable of displaying 16.77 million colors. The resolution is 960 × 544 which is four times PSP.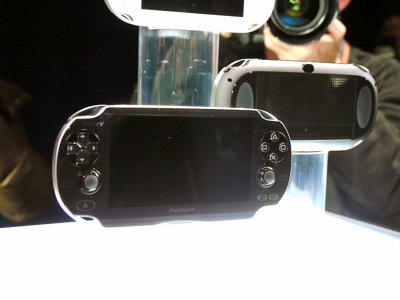 Equipped with analog stick on both left and right. In the upper left corner of the cross key, there is a front camera which is also used to recognize the movement of the user.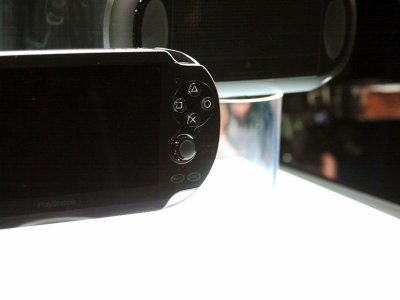 Left side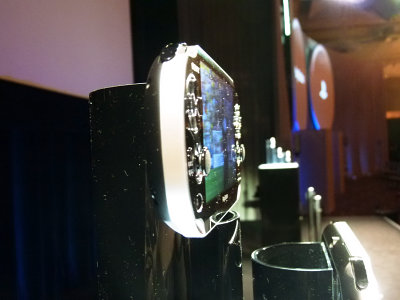 right side. By the way, NGP has adopted "Super Oval design", which makes it more familiar to hand.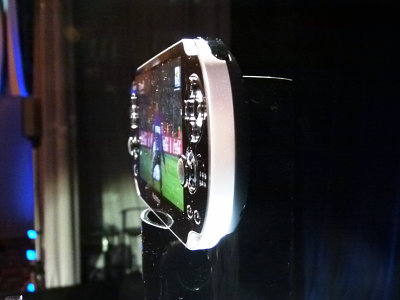 In addition to having a camera on the back,The back touch pad that was leaked last AugustEquipped.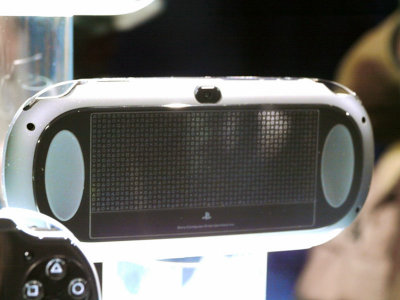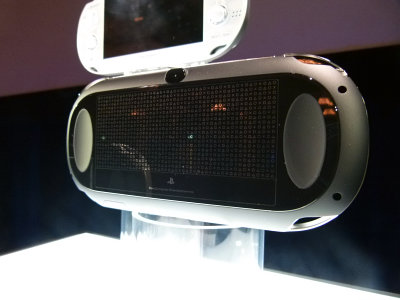 On the right upper part, volume key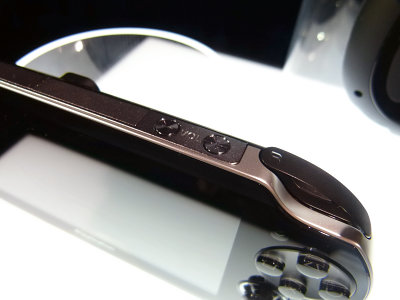 There is a power button on the left upper part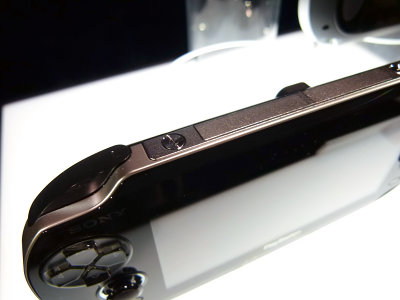 "NGP dedicated card" adopted as a new game medium is a small size flash card based card and it is possible to increase the capacity in the future. By utilizing the characteristics of flash memory you can also save game saved data and additional contents directly.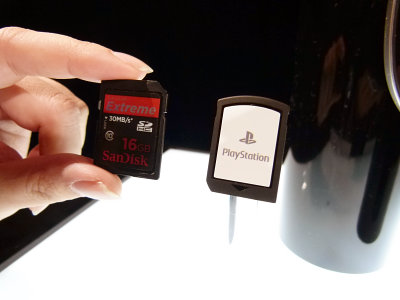 At present coloring is two colors.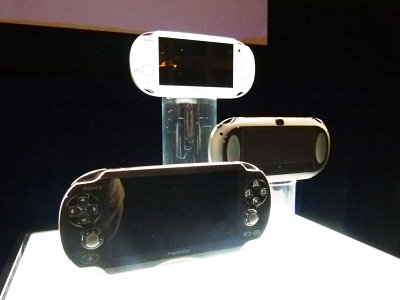 White model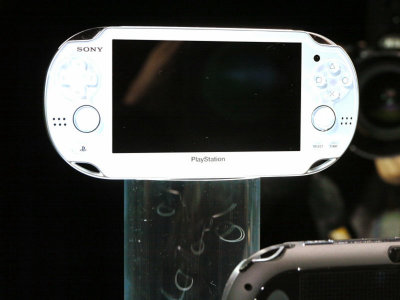 The overwhelming number of reporters were packing up.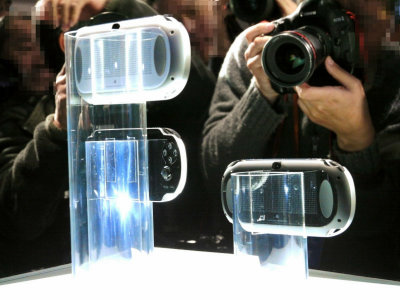 For the CPU, quad-core (4 cores) ARM Cortex-A 9 core, GPU"SGX 543 MP 4 +" that was leaked when adopted as next generation PSP as of 2009Equipped. By supporting "Wi-Fi location service" which acquires rough position information by GPS and wireless LAN spot, content based on position information can also be used.

Also equipped with communication function using 3G line, wireless LAN compliant with IEEE 802.11 b / g / n, Bluetooth 2.1 + EDR, 6 axis detection system, 3 axis electronic compass, stereo speaker, microphone.

Details of NGP can be checked by the following link.

Next-generation portable entertainment system announced - Providing the ultimate portable entertainment experience, aiming further expansion of mobile game machine market - | PlayStation R Official Site