Apple CEO, Steve Jobs to take a leave of absence for sickness treatment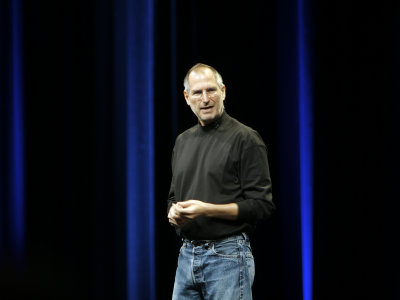 ByAcaben

Steve Jobs, CEO (Chief Executive Officer) that supports Apple that has produced hit products such as iPhone 4 and iPad, was found to be absent from work due to sickness.

Following the rapid weight loss in 2008,Publish a letter that wrote about his own health problems in early 2009Although Steve Jobs had been mentioned about health, such as doing, we express our intention to "wish to return as soon as possible" in this holiday leave.

Details of the contents of e-mails sent to employees and the impact on the stock market are detailed below.
Apple Media Advisory

According to Apple's official page, CEO Steve Jobs sent an e-mail to all employees on January 17th local time.

The e-mail stated that the Board of Directors approved that Steve Jobs would take a holiday to devote himself to sickness care and that he will continue to remain CEO in the future to make Apple's main strategy decision It is.

He also revealed that he had left over to Apple's day-to-day management of Tim Cook, the company's COO, and Steve Jobs said that Tim and the management team planned for 2011 He said he was convinced that he would carry out the plan.

Although details on the schedule of returning are not shown, since I am saying "I love Apple very much and I hope to return as soon as possible", attention will be focused on future trends.

The January 17th was a holiday due to Pastor King's Day, but the stock market in the US was closed but in the European stock market the share price of Apple declined 7 to 8%, following this announcement, Impact is beginning to appear as soon as possible.

At these prices, you are not paying for Steve Jobs' health: Einhorn - International Business Times

This is an episode that shows how well Steve Jobs has a strong presence ... This is ...
in Note, Posted by darkhorse_log