12-year-old boy found a mother smartphone stolen at a bar with GPS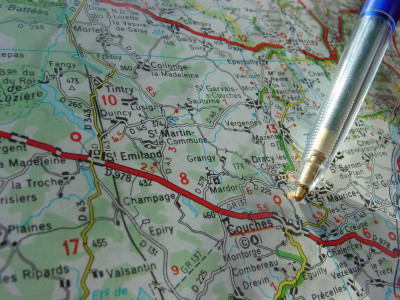 A woman who ordered drinking at a bar and had stolen expensive smartphone just bought and went home with depression. When I talk about that to my 12-year-old son the next morning, a reliable boy who says, "Do not worry, I'll find you," a boy who is reliable, immediately uses GPS to locate the smartphone's current location and threaten the thief at Google Street View I also found a picture of the residence, and it seems that the phone returned safely to the woman.

It is said that the application installed in advance by a boy who was worried that "Because it is about a poor mother, will not you just get the phone you just bought?"

Details are as below.Schoolboy uses GPS technology to track down mother's £ 230 stolen phone | Mail Online

Suffolk ProvinceFelixstoweGemma Richardson (32 years old) was stolen his smartphone at the club 'The Grand' in about the midnight Saturday midnight. When placing a call on the bar when ordering alcohol, after finishing the order and looking down, it is said that it has already disappeared.

HTC's Android smartphone was stolenWildfire". It seems he just bought it for 230 pounds (about 30,000 yen) two weeks ago.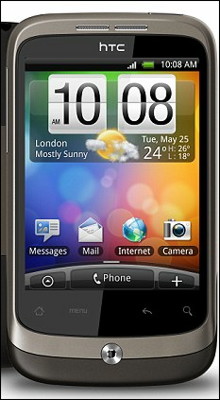 Although he was not delivered to the staff of the bar, he seems to have given up saying, "I will never come back again", but on Sunday morning Gemma was one of the three children, 12 years old Kristen told you that, Kristen caught up in front of Gemma's laptop computer, and he seems to have identified the telephone in the meantime.

Using the built-in smartphone GPS, SuffolkWoodbridgeKristen, who found out in an isolated house located about 10 miles from the hotel, found a picture of the house on Google Street View. According to Gemma 's informed police, when the police visited the house, he acknowledged that the 21 - year - old residents' stolen phone stolen and responded.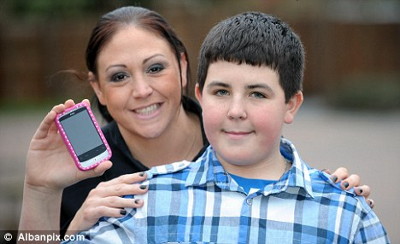 "When I bought a new phone two weeks ago, my son said" I'm worried about losing "and I said downloading technologies or something that I can track, but at that time I do not care what you are talking about I did not keep it, "says Gemma.

Kristen you installed on Gemma's phone is "LookoutFree app called. Anti-virus and backup function, security software for smartphones that can track by GPS when lost, can cancel the manner mode by remote control, and can sound an alarm sound, Android, Blackberry, Windows Mobile is compatible .

Free Mobile Security for Smartphones - Lookout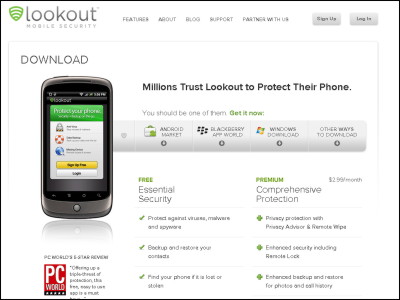 Kristen seems to have identified the phone "in this house in this village" in a few seconds after searching. "The thieves should have been surprised, as they seemed to have sent an instruction to scream the phone, that 173 data in my phone book was erased and that some of the friends of the child who stole the phone were entered I told the police that the police officers who came to the house were very surprised that Kristen tracked the phone and I was impressed with understanding to longitude and latitude, "Gemma says.

A 21-year-old man who stole the phone positively asked the policeman, "Are you at this club last night?", But initially he denied that he was asked if he had stolen the phone. However, when I was tracking the phone by GPS and explaining how I found out the address of a man, I acknowledged that I had stolen and responded to my return. Gemma decided not to prosecute when he heard that this man had no convicts. The man is supposed to write an apology letter to Gemma.

In addition, data such as phone books and photos that disappeared when Kristen returned "with one button" when the phone returns to Gemma.
in Note, Posted by darkhorse_log