"Earthquake risk degree MAP of your city" where you can check the damage etc. when your house suffered a major earthquake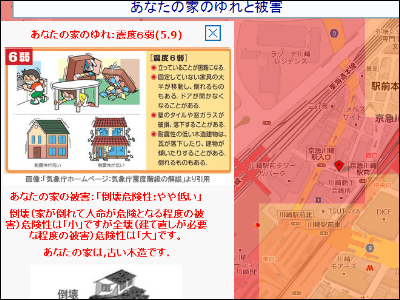 16 years have passed since the "Great Hanshin-Awaji Great Earthquake" occurred at 5:46 on January 17, 1995, but since Japan is a country where earthquakes are likely to occur, the preparation for everyday is indispensable.

However, even if a big earthquake occurs in the area where you live, it is also true that there are many people who do not know how much damage is done and how much to watch out .... To help eliminate such worry "Earthquake risk degree of your city MAPDo research on urban earthquake engineeringTokyo Institute of Technology Midorikawa laboratoryIt is open to the public.

Although it does not necessarily result as expected, in order to prepare for an earthquake, it may be good to check once.
This is "the earthquake risk degree MAP of your city".

TITECH EQRisk Map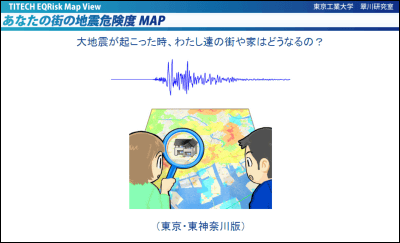 The target area is mainly in Tokyo 23 wards, Kawasaki city, Yokohama city. The damage of the earthquake varies depending on the location of the earthquake, the situation of the area, and the type of building.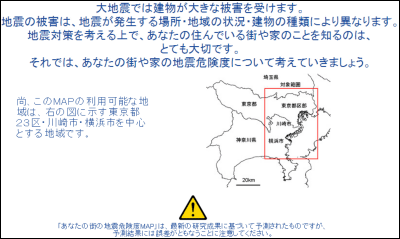 There are several major earthquakes that may occur in the metropolitan area, but this time we assume that an earthquake of magnitude 7.3 occurred in the northern part of Tokyo Bay.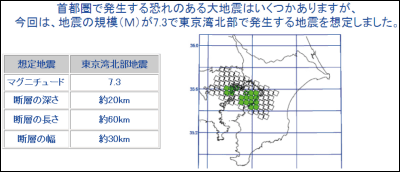 About the damage of the building. Not only the magnitude of the shaking but also the damage of the building will be increased if the building's earthquake resistance is low.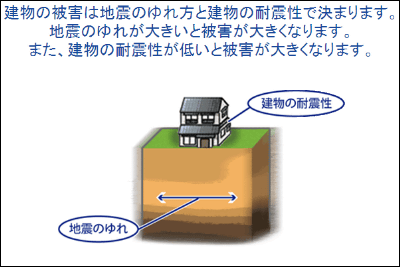 In general, it is known that the greater the magnitude, and the greater the magnitude the tremors are closer to the epicenter, the shaking will also be affected by the hardness of the ground.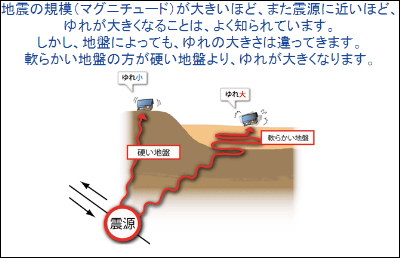 On the earthquake resistance of buildings. Earthquake-resistant properties are higher for buildings built after 1982 when the Building Standards Law was revised (Showa 57).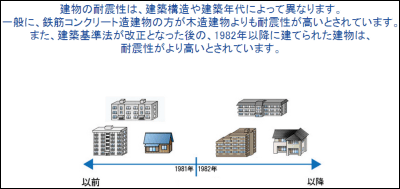 To check the earthquake risk immediately.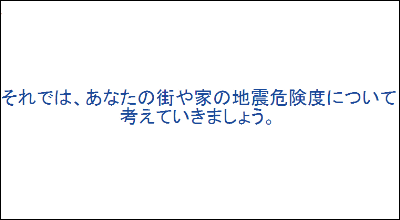 First, I choose the type of housing I live in. This time we selected old wooden houses before the Building Standards Law was revised.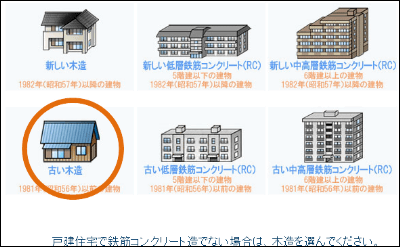 Then enter your address or zip code. By the way, this postal code is in the vicinity of JR Kawasaki station.



A red mark is displayed on the map.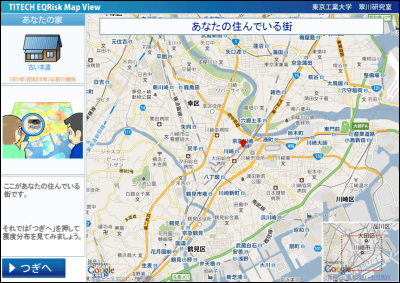 The seismic intensity map looks something like this. In the vicinity of Kawasaki station, the seismic intensity is less than 6, and most of the east side of the Tama River results in strong seismic intensity of 6. In addition, it is assumed that an earthquake of magnitude 7.3 occurred in the northern part of Tokyo Bay, and attention is required as seismic intensity differs depending on the location and magnitude of the epicenter.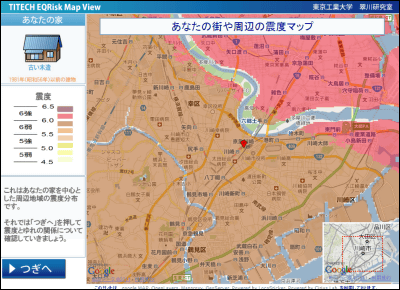 Relationship between seismic intensity and shaking.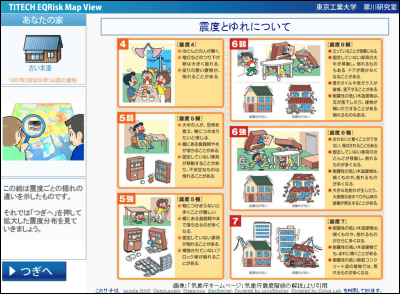 The seismic intensity of the checked place was 5.9 (less than 6).



Classification of building damage. There are three things: "collapse" where the house falls and human life is dangerous "completely collapsed" which requires rebuilding, "semi-destruction" which requires repair.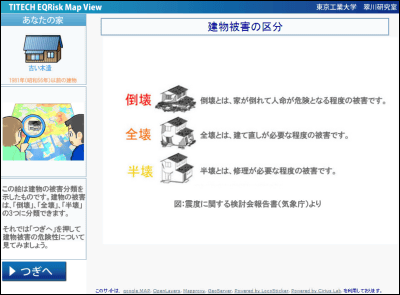 The risk that the living building will be damaged will be displayed every time the collapse, total collapse, or semi-collapse.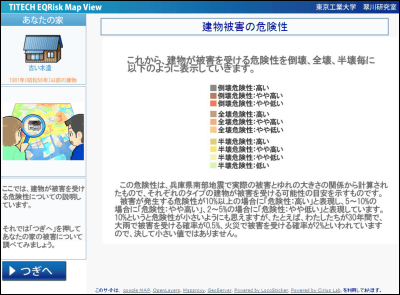 Possibility of getting hurt. In the case of an old wooden house built before 1982, although the possibility of collapse is "small", the risk of total destruction is "large".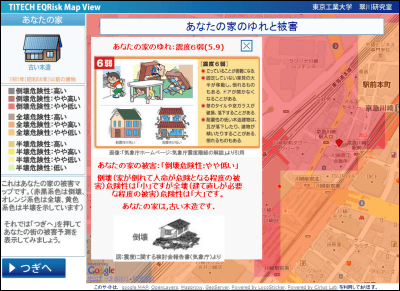 The damage map of the city looks something like this. I just hope that this kind of thing does not happen ... ....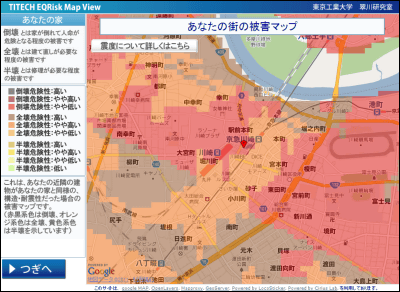 Simulation of earthquake resistant reinforcement of living house. It seems that there is a high possibility that it will escape the collapse and stay in the half destruction.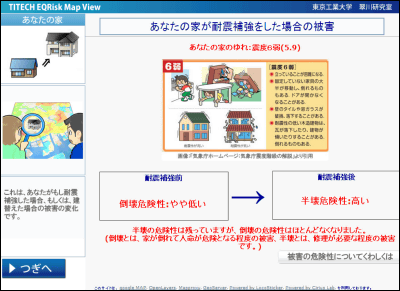 This concludes the "earthquake risk degree MAP of your city". Although it was not that an earthquake actually occurred, it was a result that made me think very hard.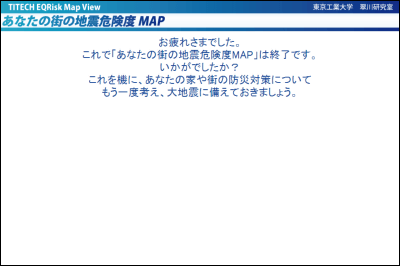 in Posted by darkhorse_log