Intel and NVIDIA agree on a 6-year cross license agreement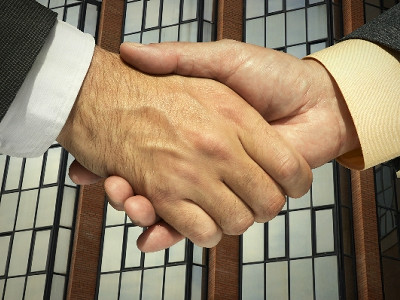 ByMyTudut

Intel and NVIDIA have agreed to a six-year cross license agreement.

Since 2004, IntelFront side busWhile licensing technology to NVIDIA, NVIDIA had a cross license agreement allowing Intel access to patents for 3D and GPU technology patents, but in 2009 it will sue each other over the chipset license agreement It was.

With this deal, all patent-related litigation between Intel and NVIDIA will be withdrawn.

Details are as below.
Intel Announces New Patent Cross License Agreement with NVIDIA

NVIDIA Newsroom

According to the announcement by Intel and NVIDIA, the two companies have newly entered into a comprehensive patent cross-licensing agreement over the next six years.

Under this agreement, Intel is licensed for NVIDIA patents for the duration of the contract, NVIDIA licenses Intel's patentX86 processorExcept for some products, etc.) will be received. In addition, Intel will pay NVIDIA a total of $ 1.5 billion (approximately 124.3 billion yen) over the next five years.

Although Intel is able to use all NVIDIA's 3D and graphics related patents, NVIDIA is unfair content that only a specific one of Intel's own patent is available, but filling it is 15 It seems to be paying 100 million dollars.
in Note, Posted by logc_nt